Greetings in the WoW WotLK Tank Tier List for Phase 4! We're here to delve deep into the question: "What Classes are Best for Tanking in WotLK Classic?" In this comprehensive guide, we will thoroughly evaluate and rank each tank specialization available during Phase 4 of WotLK Classic, shedding light on their strengths and weaknesses.
How Specs Are Evaluated for WoW WotLK Tank Tier List
We employ a meticulous approach to rank these tank specs. Four key criteria are considered:
Threat generation: the ability of the tank to create the necessary level of threat both in solo aim and AoE.
Survivability: the indicator that affects the tank's ability to withstand incoming damage not only from bosses but also from ordinary enemies.
Usefulness: each member of the raid must be useful to the group, the tank – including, this parameter assesses its importance to the composition.
In the current situation where only one tank is required, the second tank must be equally valuable; otherwise, the raid's member count decreases by one.
It is important to realize that the list is based on the best-equipped character, with maximum stats for Phase 4. Otherwise, the meta may differ greatly from the information provided below.
We will go into more detail about this in the following sections.
Moreover, this information evaluates tank specs for their general performance throughout the entire expansion, rather than for specific phases. We also assume that a balanced raid composition featuring 2-3 tanks is in use, which makes tank slots highly competitive.
WoW WotLK Tank Tier List: S-Tier
The S-tier represents the apex of tanking prowess in the current meta. These specs excel in generating threats and have unparalleled survivability. It's common to see one or even two of these specs in every raid group, reflecting their extraordinary strength.
Protection Paladin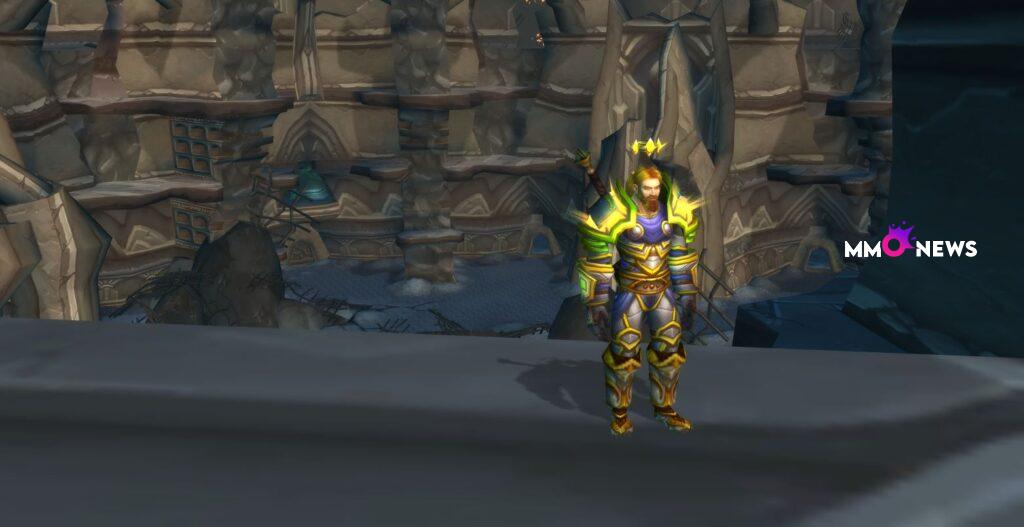 Protection Paladins have been a beloved tanking spec since The Burning Crusade, and they continue to shine in Wrath of the Lich King. Their forte lies in AoE tanking, an area where no other tank can rival them. In WotLK, Protection Paladins receive significant enhancements, particularly in single-target threat generation and survivability.
Blizzard has been exceptionally kind to Protection Paladins, granting them two new Protection-focused abilities: Hammer of the Righteous and Shield of Righteousness. These abilities scale exceptionally well with the Strength stat found in WotLK gear, elevating their single-target threat generation to new heights. Their AoE threat remains unparalleled, thanks to the divine synergy between Hammer of the Righteous and Consecration, which now scales with both attack power and spell power, courtesy of the Touched by the Light talent.
Remember About It
However, the historical weak point of Protection Paladins, survivability, receives a substantial boost in WotLK. They revamped Ardent Defender to be exceptionally potent, reducing the damage that would drop them below 35% HP and offering healing when facing a fatal blow. Additionally, Divine Protection now functions as a Shield Wall-type cooldown, enhancing their resilience further. Sacred Shield further bolsters survivability, although it doesn't stack in 25-man raids.
Utility-wise, Protection Paladins offer a range of valuable tools such as blessings, auras, Hand spells, and potent judgments. Divine Guardian, along with its companion Divine Sacrifice, stands out as a crucial raid cooldown, reducing incoming damage by 20%. These talents are typically chosen, given their placement in the Protection tree.
One limitation of Protection Paladins is their off-tank potential. When not in the main tank role, their threat and damage output can be lackluster due to their mana-based mechanics. In such situations, other tanks may be preferred. Nevertheless, Protection Paladins undeniably claim the top spot as the strongest tank in Wrath of the Lich King, ensuring their widespread presence in raids.
A-Tier of WoW WotLK Tank Tier List
The A-tier includes tank specializations that offer solid threat generation and survivability. These specs often excel in off-tank roles and bring unique strengths to the raid. While not as dominant as S-tier tanks, they are common sights in raids.
Blood Death Knight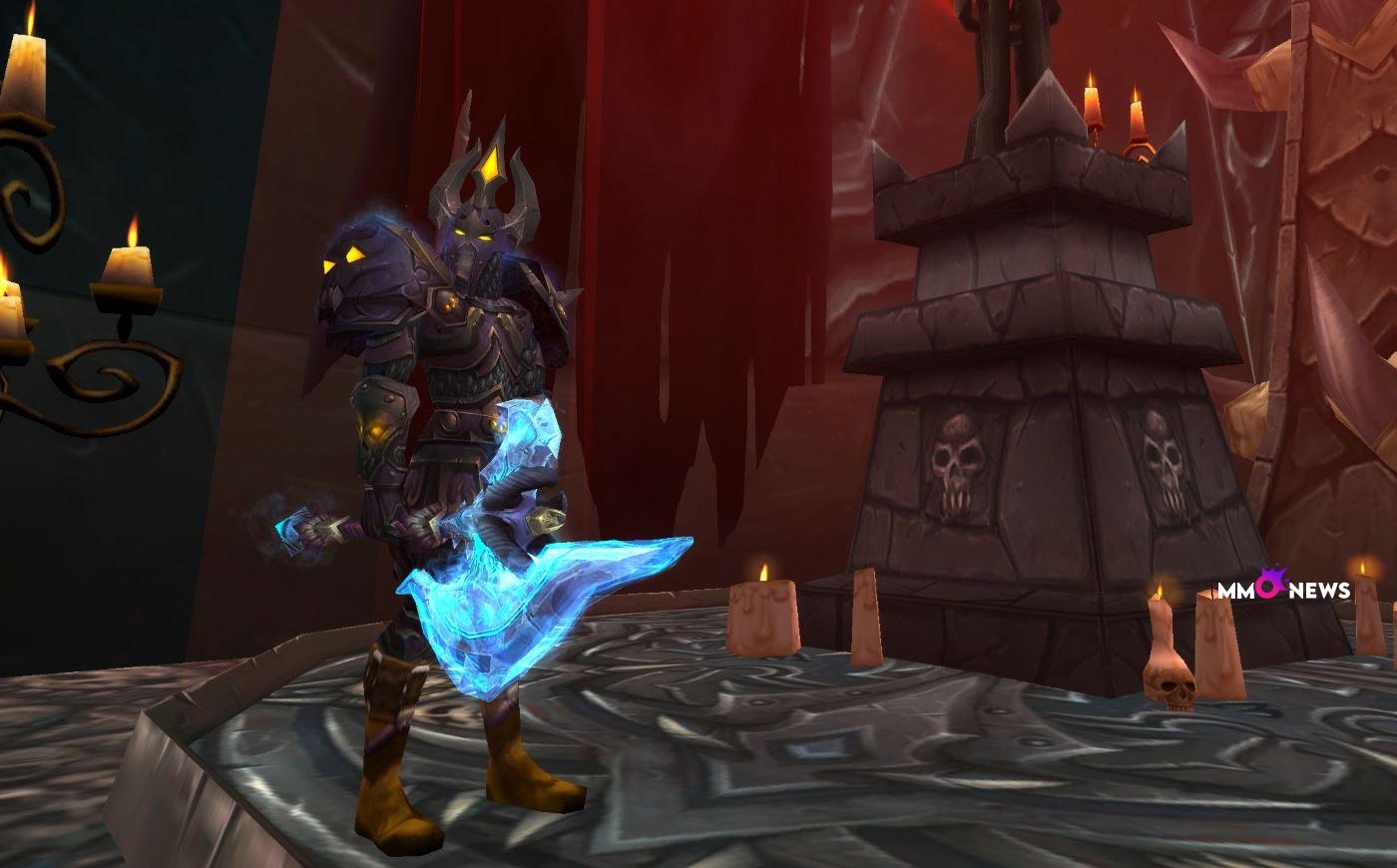 Blood Death Knights are the newcomers in WotLK, and their role has evolved throughout the expansion's patches. Initially, the vision was for them to be versatile tanks and DPSers, but balance adjustments eventually established Blood as the primary tanking specialization, excelling in generating threat and survivability.
Blood Death Knights boast exceptional single-target threat generation, possibly the best in the game due to the synergy between Icy Touch and Frost Presence. They shine as off-tanks, excelling in quickly picking up additional targets and establishing threat leads, allowing DPS players to focus on elimination. In this role, they are ideal.
However, their AoE threat generation, while solid, falls short in comparison to Protection Paladins. Some Blood Death Knights opt to pick up the Heart Strike talent to mitigate this limitation.
Survivability is another area where Blood Death Knights shine. They are particularly resilient in fights where healers face incapacitation, thanks to self-healing abilities like Death Strike, Rune Tap, Vampiric Blood, and Death Coil. Their exceptional performance against spellcasters, thanks to Anti-Magic Shell and Spell Deflection, also sets them apart.
Remember About It
Utility-wise, Blood Death Knights offer valuable raid-wide benefits, including Improved Icy Talons and Improved Icy Touch. Blood-exclusive abilities like Abomination's Might and Hysteria (renamed Unholy Frenzy in WotLK Classic) make them prized assets in raids. Additionally, their Death Grip ability allows them to reposition dangerous mobs and spellcasters, earning the envy of other tanks.
These advantages make Blood Death Knights the strongest dedicated off-tank specialization, capable of switching to DPS gear and contributing significant damage when not tanking. Their primary limitation is that their utility, except for Hysteria, does not stack, limiting the need for more than one Blood Death Knight in a raid. However, nearly every raid will benefit from having at least one in their ranks. While they may not outshine Protection Paladins in survivability and AoE threat generation, they are undoubtedly potent.
WoW WotLK Tank Tier List: B-Tier
The B-tier consists of tank specializations that remain viable but exhibit weaknesses that render them less powerful than higher-tier options. While these specs can fulfill their role adequately, they may not be the optimal choice for optimized raid progression.
Feral Druid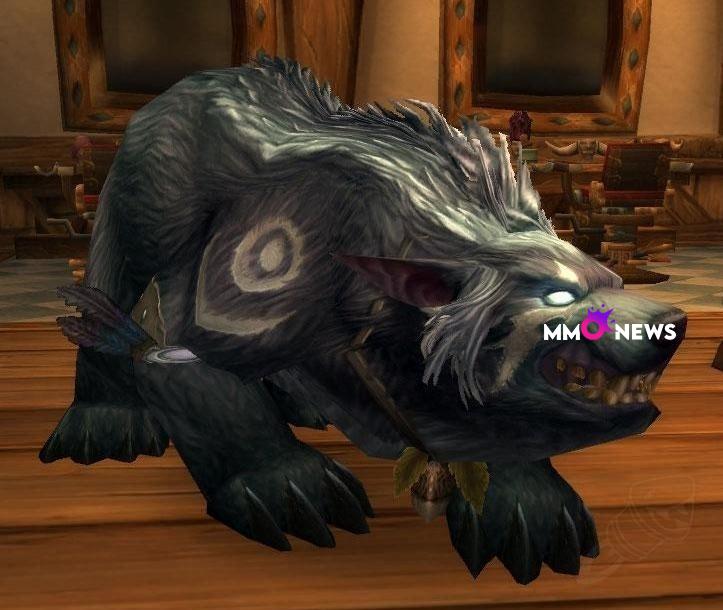 Feral Druids, known for their strength as tanks in The Burning Crusade, see their role slightly adjusted in WotLK. While their single-target threat generation has been toned down, they remain a solid tank choice with several unique strengths.
Single-target threat generation for Feral Druids has been nerfed, making them less dominant on threat meters. However, they still generate enough threats to maintain aggression on bosses. Their ability to quickly pick up and eliminate ads has diminished, making Blood Death Knights more suitable for these scenarios.
Survivability is a mixed bag. Passive survivability has slightly decreased as the Agility stat no longer provides an excessive amount of dodge. However, they gain reliable damage reduction cooldowns like Barkskin, Frenzied Regeneration (enhanced by the Glyph of Frenzied Regeneration), and Survival Instincts. These abilities, along with their affinity for tanking spellcasters, position Feral Druids as resilient tanks.
Feral Druids continue to offer robust utility with abilities like Gift of the Wild, Innervate, and Rebirth. Their Mangle (Bear) still applies a valuable bleed damage increase debuff, while Demoralizing Roar and Infected Wounds provide debuffs for reducing boss damage and attack speed, respectively.
Remember About It
Their unique strength in WotLK is their ability to switch between tanking and DPS roles fluidly. Most Feral Druids will primarily be DPS mains who step into the tank role for fights requiring additional tanks. None of the other tank specs come close to matching their DPS output when not tanking, making them invaluable for off-tanking and off-DPS roles.
Overall, Feral Druids offers a compelling specialization in WotLK. While they may not excel in the areas where Protection Paladins and Blood Death Knights do, most raids only require one or two tanks, making Feral Druids a strong choice for the third tank role. Many guilds will have several DPS-focused Feral Druids who can easily transition to this role, combining effectiveness with fun gameplay.
C-Tier of WoW WotLK Tank Tier List
The C-tier encompasses tank specializations that, while viable, face noticeable weaknesses that make them less attractive options. These specs may struggle with generating threats, maintaining survivability, or providing utility, making raids less willing to invite them.
Protection Warrior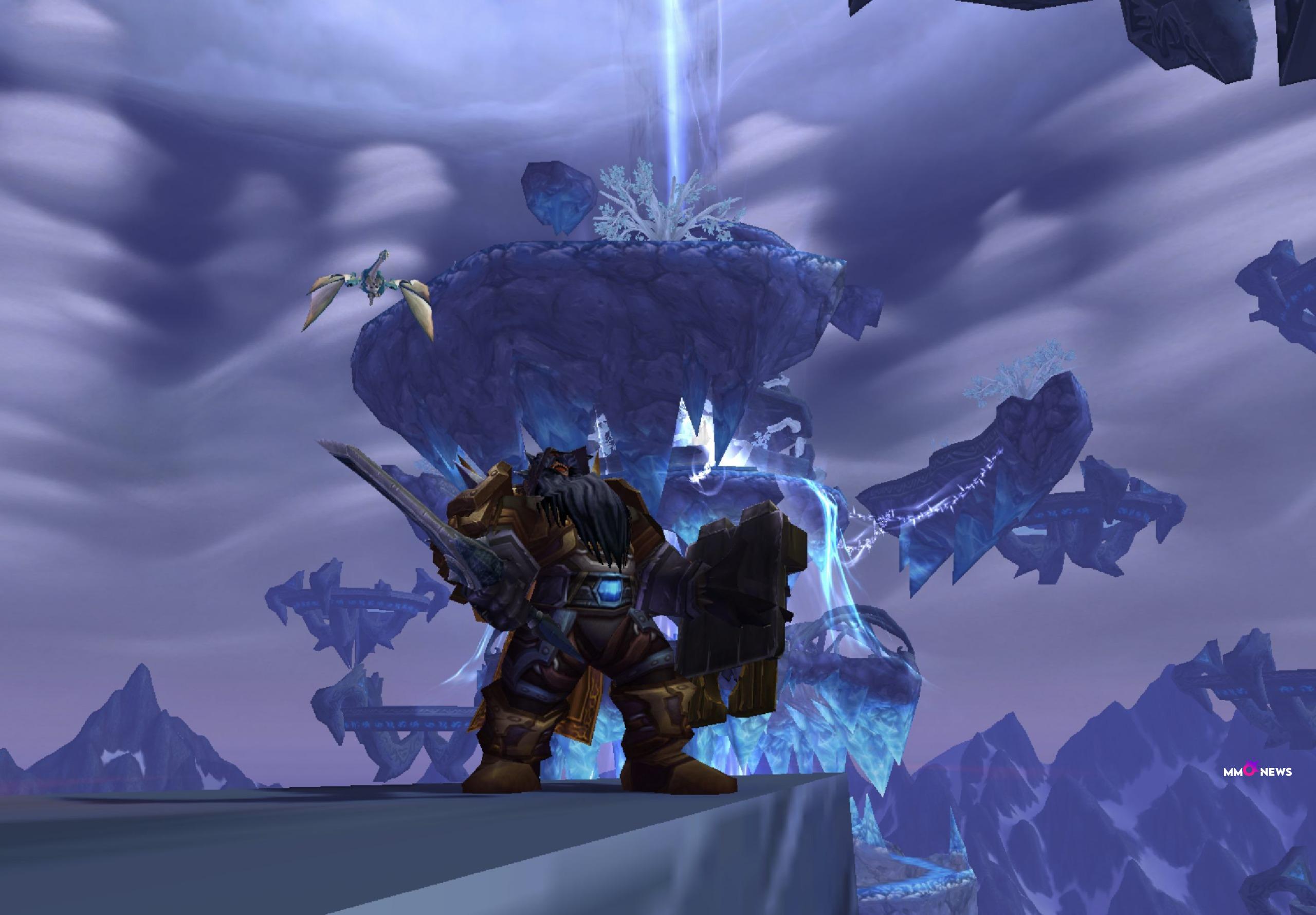 Protection Warriors, unfortunately, find themselves in a challenging position in the WoW WotLK Tank Tier List. Their single-target threat generation is subpar, posing challenges in maintaining aggro on bosses, especially when dealing with unlucky parries or crits from DPS players. In contrast to other tanks, Protection Warriors lack a reliable source of threat generation.
The class has historically boasted strong defensive cooldowns, but in WotLK, other tank specs gain similar abilities, rendering Protection Warriors less unique in this regard. Their survivability is comparatively weak, and they often take more damage than other tanks, leading to increased pressure on healers.
Utility-wise, Protection Warriors struggle to stand out. Many of their buffs, such as Battle Shout, are no longer unique, and their defensive tools like Demoralizing Shout and Thunder Clap are less potent than their counterparts in other tank specs. Efforts have been made to introduce interesting utility abilities such as Improved Spell Reflection, Improved Disarm, and Safeguard. However, they are somewhat gimmicky and do not significantly enhance the class's utility.
Remember About It
One noteworthy aspect of Protection Warriors is their potential as off-tanks. When not fulfilling the main tank role, they can switch to dual-wielding weapons and contribute reasonable DPS. Abilities like Vigilance allow them to "leech" threats from stronger tanks to maintain the second threat position when necessary. Safeguard also offers situational utility.
Despite these strengths, Protection Warriors faces the challenge of being outperformed by other tank specs in various aspects. Their lackluster threat generation and survivability, coupled with the ubiquity of stronger tank options, make them a less favored choice in raids. While it is possible to clear raids with a Protection Warrior, they may encounter difficulty finding raid spots due to the class's stigma of being subpar in the WotLK Classic meta.