World of Warcraft (WoW) Classic has taken us on a nostalgic trip back to the days when life in Azeroth was simpler, and the challenges were raw. As much as we relish the vintage experience, the game's community has been diligently working on addons to enhance gameplay. As we delve into 2023, let's explore the creme de la creme of addons that promise to elevate your WoW Classic escapade.
1. Questie: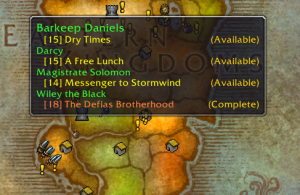 Navigating the Quests Effortlessly
Classic WoW doesn't hold your hand through quests, making the challenge engaging but at times frustrating. Questie is your savior, showing available quests on your map and providing details on where to go and whom to talk to. This addon doesn't rob you of the Classic experience but ensures you don't spend hours lost in Stranglethorn Vale.
2. AtlasLoot Classic: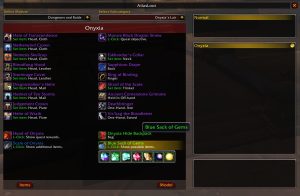 Planning Your Gear Ahead
Familiarize yourself with loot drops from dungeons, raids, and bosses. Whether you're prepping for Molten Core or Blackwing Lair, AtlasLoot Classic gives you an insight into which boss drops your next coveted gear. Strategy and planning make for a powerful raider!
3. Deadly Boss Mods (DBM) – Classic: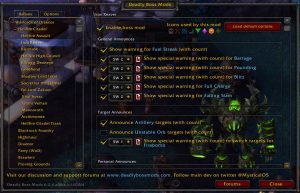 For Those Critical Raid Moments
If you've ever been in a raid, you know the sheer chaos that ensues. DBM is essential for anyone looking to raid seriously in Classic. It provides timers, warnings, and alerts for specific boss abilities. DBM is your raid leader's best friend and ensures that everyone is on the same page during critical encounters.
4. WeakAuras2 Classic: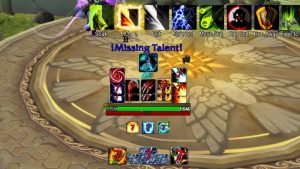 Customization Galore!
This highly customizable tool lets you track buffs, debuffs, and a myriad of game conditions. Whether you're monitoring your trinket procs or ensuring that your debuffs are always on the boss, WeakAuras2 helps you tailor your UI for optimal performance.
5. ClassicAuraDurations: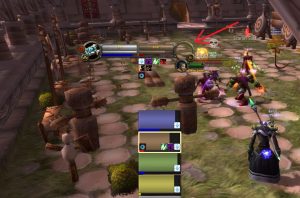 Tracking Buffs and Debuffs
WoW Classic's interface doesn't offer an easy way to check the duration of debuffs on your target. This addon revamps the icon system, allowing you to efficiently manage your debuffs and coordinate with teammates.
6. Vendor Price: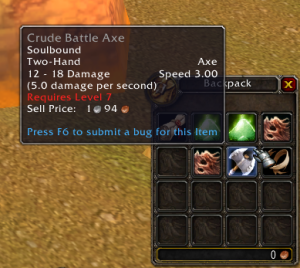 Economic Wisdom in Your Inventory
In a world where gold is hard to come by, knowing the value of items in your bag is invaluable. Vendor Price displays the selling price of items in your inventory, assisting you in making those hard decisions about what to keep and what to toss.
7. Luna Unit Frames: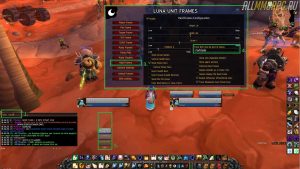 Revamp Your Interface
One of the most comprehensive unit frame addons, Luna offers a complete UI overhaul, allowing customization of player, target, party, and raid frames. Its intuitive design ensures you have all critical information at your fingertips.
8. ClassicCastbars: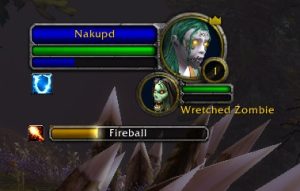 Never Miss a Beat
ClassicCastbars adds a moveable casting bar to your target, letting you discern your enemy's actions. Essential for PvP scenarios, this addon provides you with the insights to make timely interrupts and strategic decisions.
9. Leatrix Plus: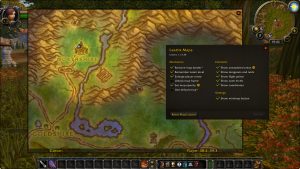 Quality of Life Enhancements
Leatrix offers a slew of QoL improvements – faster auto loot, auto repair, easy dismounting, and more. For those looking for a streamlined experience without sacrificing the Classic essence, Leatrix Plus is a godsend.
10. GatherMate2: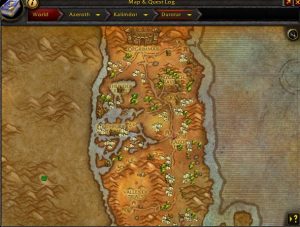 For the Azerothian Gatherers
Herbalists, miners, and treasure hunters, rejoice! GatherMate2 records the locations of your gathers and displays them on your map, ensuring you never miss a node again. Perfect for optimizing your gathering routes.
Closing Thoughts
World of Warcraft Classic is a homage to the early days of MMOs – a time when the journey was as important as the destination. These addons, while modernizing certain aspects, respect the integrity of the Classic experience. They fill in gaps, reduce needless grind, and help players optimize their time, without tarnishing the game's soul.
As we move forward, the community will undoubtedly release more addons, refining and expanding our choices. However, the essence of Classic is about community, exploration, and story. Let's use these tools to amplify our experiences, not shortcut them. Here's to more adventures in Azeroth.