Are you ready to dive into the world of Lost Ark Season 3 Legendary Skins? These coveted cosmetic items are the epitome of style and can transform your character's appearance into something truly extraordinary. In this comprehensive guide, we'll explore how to obtain these Legendary Skins, their significance in the game, and provide a detailed overview of some of the most stunning skins available in Lost Ark Season 3.
How Do You Get Legendary Skins in Lost Ark?
Legendary Skins in Lost Ark Season 3 can be acquired through a unique system involving Yoz's Jar, a special item purchased from the cash shop store. Here's a step-by-step breakdown of how to obtain these exclusive skins:
Purchase Yoz's Jar: Head to the cash shop store (F4) and acquire x1 Yoz's Jar for 100 blue crystals. You'll need to choose between Season 1 (Promise) or Season 2 (Leap) Legendary skins.
Special Deal Packages: Keep an eye out for special deal packages that may include both Yoz's Jar and Cloth, a resource required for skin pulls.
Open Yoz's Jar: Once you have Yoz's Jars in your inventory, open them with a simple right-click to access the gacha menu.
Skin Pull: Each Yoz's Jar allows you to perform one skin pull, which costs 14 Cloth. There's a 90% chance of obtaining an Epic rarity skin, and you'll receive 1000 Amethyst Shards when you obtain an Epic skin. Additionally, there's a 10% chance to score a coveted Legendary skin.
Auction House: You can sell the obtained skins on the Auction House to other players.
Skin Modding: Legendary Skins can be further customized by using the Skin Modding NPC, allowing you to change their appearance to your liking.
Are Legendary Skins Important in Lost Ark?
Now, you might wonder about the importance of skins in Lost Ark. While they are primarily cosmetic, their significance goes beyond aesthetics. Here's why skins are important in Lost Ark:
Personalization: Skins allow you to personalize your character's appearance, giving you a unique and individualized look in the game. It's a way to stand out and express your style.
Collectibles: Legendary Skins are considered collectibles, and avid players often seek them to complete their collection. They can become a status symbol among players who value rarity and exclusivity.
Auction House Trading: Skins, especially the Legendary ones, can be valuable commodities. Players can buy and sell skins on the Auction House, potentially earning in-game currency by trading these coveted items.
Enhanced Gaming Experience: Wearing a skin that resonates with you can enhance your gaming experience. It's like stepping into the shoes of your favorite character and immersing yourself in the Lost Ark world.
Now that you understand the significance of skins in Lost Ark, let's explore some of the stunning Legendary Skins available in Season 3.
Yoz's Jar Interface
Before we dive into the details of specific skins, let's familiarize ourselves with the Yoz's Jar interface:
Class Selection: You can navigate between available classes in the game using the left or right arrows. You can gamble for any class skin independently of your current one.
Gear Slot Selection: Choose between a Weapon, Helmet, Armor, or Pants as your desired skin outcome.
Available Cloth: Here, you'll see how much Cloth you own and how much is required for each pull.
Obtainable Skins: This section displays all the skins that can be obtained within the jar. You can preview them with the provided button.
Now, let's delve into the enchanting world of Lost Ark Season 3 Legendary Skins:
Lost Ark Season 3 Legendary Skins: Reaper Legendary Skin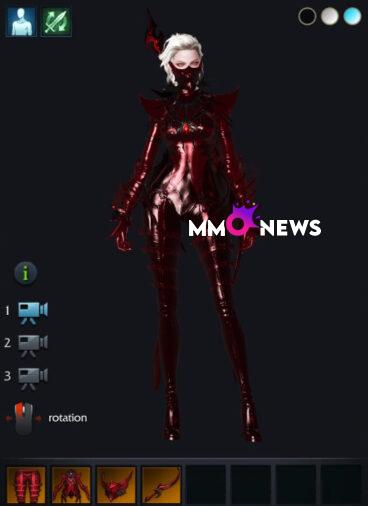 The Reaper Legendary Skin offers a captivating all-black outfit with thigh-high leggings, sharp shoulder protection, and leather covering the chest and stomach. Accompanied by a red armor skin, this skin transforms your character into an intimidating and stylish figure.
Sharpshooter Hawkeye Skin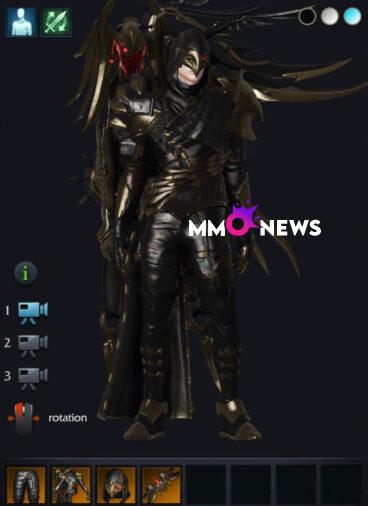 The Sharpshooter Hawkeye Skin features a white armor suit with black embellishments. The alternative version offers an army green color scheme, enhancing the character's overall appearance. It's the perfect choice for those who enjoy precision and style.
Lost Ark Season 3 Legendary Skins: Deadeye Devil Hunter Skin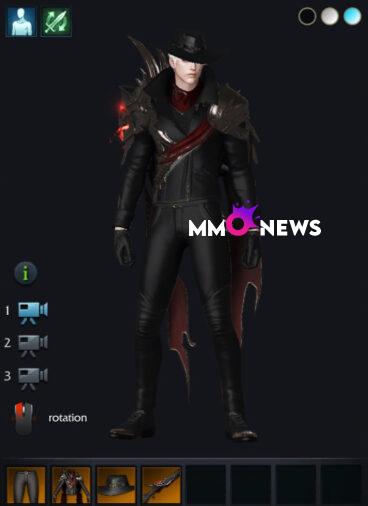 The Deadeye Devil Hunter Skin presents a character draped in a white suit with a cowboy hat, exuding elegance and charm. Switch to the black version to add glowing red embellishments, giving your character a touch of the demonic.
Artillerist Blaster Skin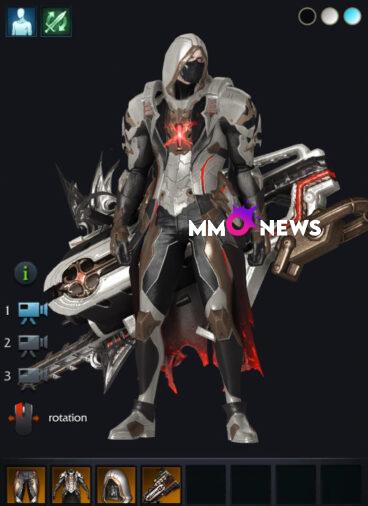 The Artillerist Blaster Skin provides a futuristic, robotic appearance with a white design. Its dark blue and black counterpart offers a more sophisticated look with blue gradients on the chest and blaster. This skin is sure to leave a lasting impression.
Lost Ark Season 3 Legendary Skins: Scouter Skin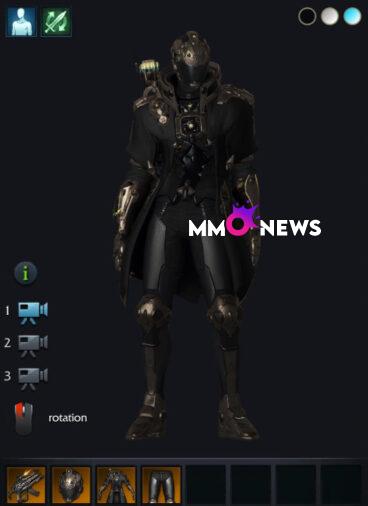 The Scouter Legendary Skin boasts a gold helmet, a black coat with gold elements, and a weapon that complements both black and grey variations. It's a visually pleasing choice that allows you to decimate enemies with ease.
Gunslinger Skin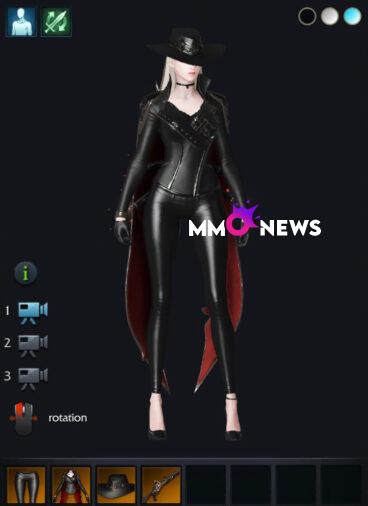 The Gunslinger Skin features a character clad in a black leather suit with red accents, complete with a red cape. The alternative version offers a white and gold color scheme with gold heels, adding a touch of elegance to the ensemble.
Lost Ark Season 3 Legendary Skins: Berserker Skin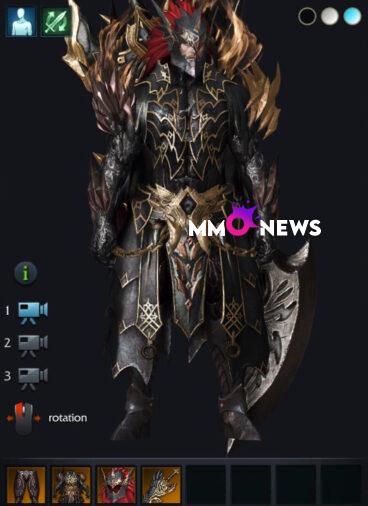 The Berserker Skin showcases a character in a full armor kit with brown and metal elements. The Legendary version takes it to the next level with golden and blood-red armor pieces, making the character look formidable.
Destroyer Skin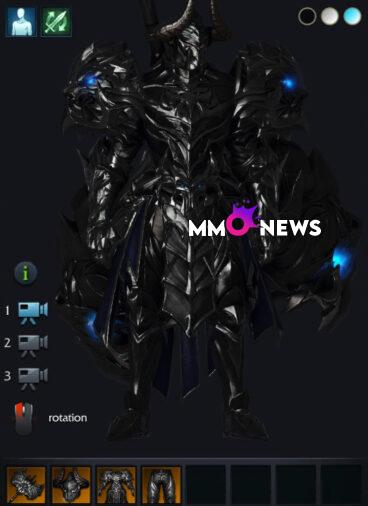 The Destroyer Skin stands out with its gold headpiece, mask, chest piece, gauntlets, and greaves. The alternative black and blue version retains the same design, with blue gradients on the chest and shoulders, offering a unique style.
Gunlancer Warlord Skin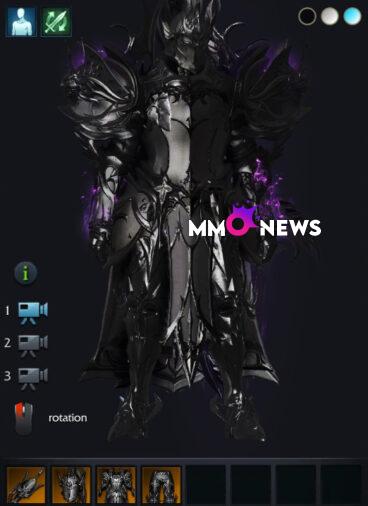 The Gunlancer Warlord Skin features a white and grey armor set with pointed shoulder pieces, providing both protection and style. Opt for the black and purple version for a darker, edgier appearance.
Paladin Holy Knight Skin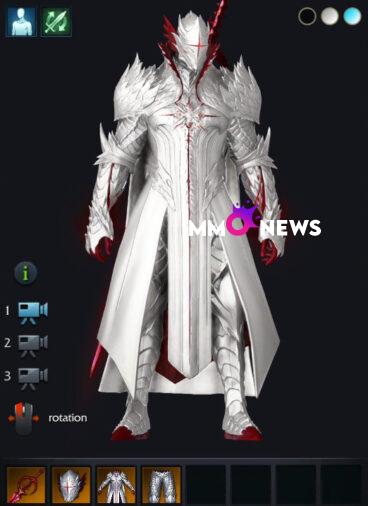 The Paladin Holy Knight Skin offers a feathery white suit with gold accents. The black version maintains the feathered design, with additional gold elements on the wrists. It's a classy and elegant choice for Paladins.
Lost Ark Season 3 Legendary Skins: Arcana Skin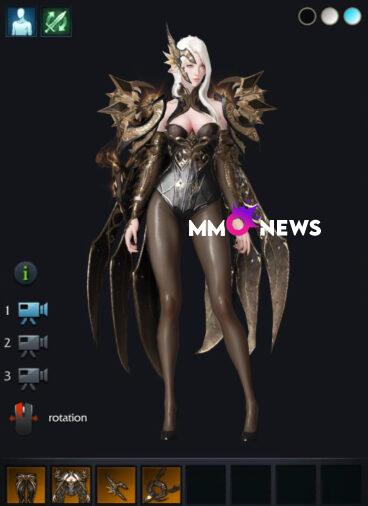 The Arcana Skin presents a character draped in black with flowing capes and high heels. The white and gold version adds a touch of opulence with gold adornments on the shoulder, stomach, and tiara.
Summoner Skin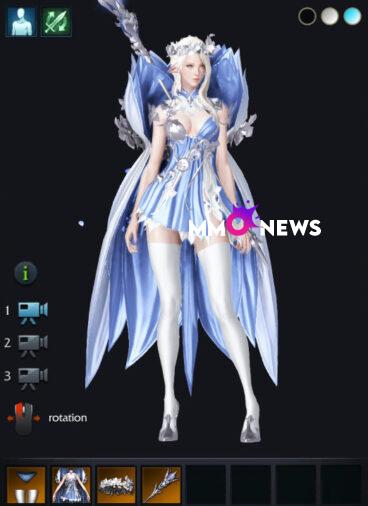 The Summoner Skin features a red, gold, and white dress with a majestic cape. The blue version switches to pastel and sky blue with a matching flower tiara. It complements the Summoner class's mystical nature.
Lost Ark Season 3 Legendary Skins: Bard Skin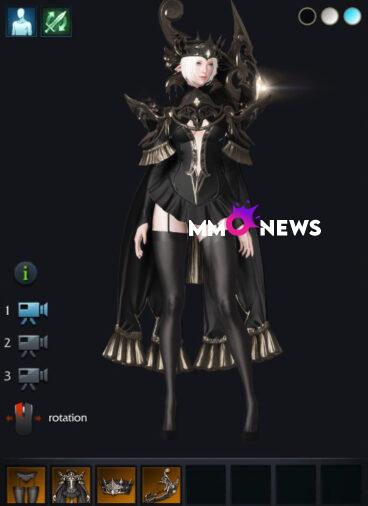 The Bard Skin impresses with a crown, blue and gold sharp ornament, and a pink and gold ensemble. The dress resembles the Summoner's, but with unique colors and details.
Wardancer Battle Master Skin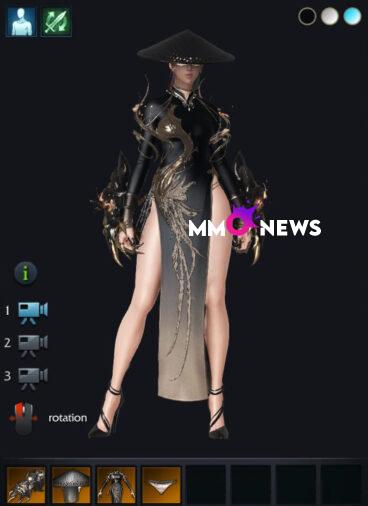 The Wardancer Battle Master Skin offers a black and gold skin-clad dress with high cuts. The white version adds gold embellishments to the wrists and hat, creating a distinct look.
Scrapper Infighter Skin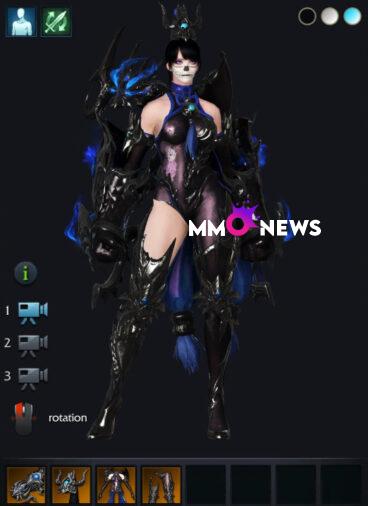 The Scrapper Infighter Skin is a white and gold bodysuit with gold embellishments around the waist and pants. The black version provides a more badass appearance with the same design.
Martial Artist Soul Master Skin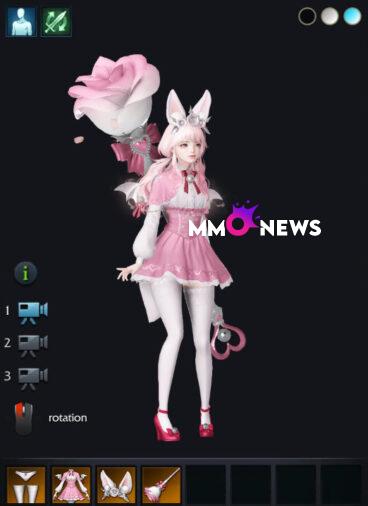 The Martial Artist Soul Master Skin features a red and pastel pink fur ensemble, resembling Japanese culture. It includes a tail, high heels, and intricate fur details.
Lancemaster Skin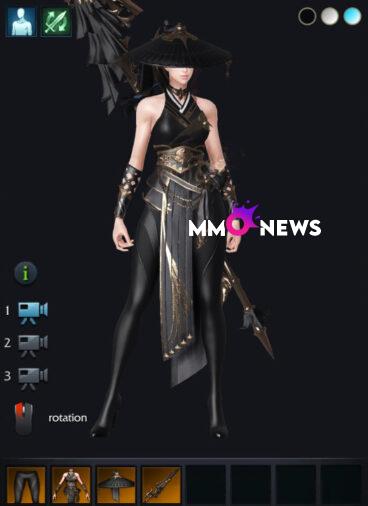 The Lancemaster Skin offers a black suit with leather pants and a big hat that covers the character's face. The white and gold version retains the same design with a different color palette.
Lost Ark Season 3 Legendary Skins: Striker Skin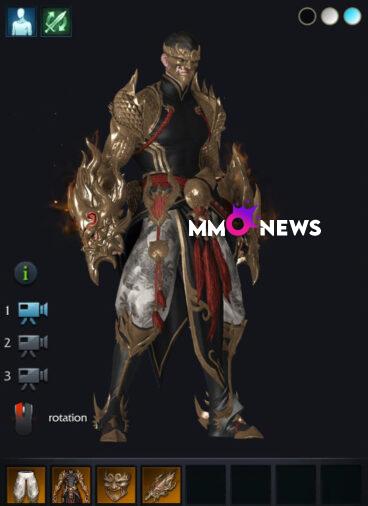 The Striker Skin features a white and red armor set with a white mask. The black and gold version adds edgy accents to the outfit, making the character look formidable.
Deathblade Skin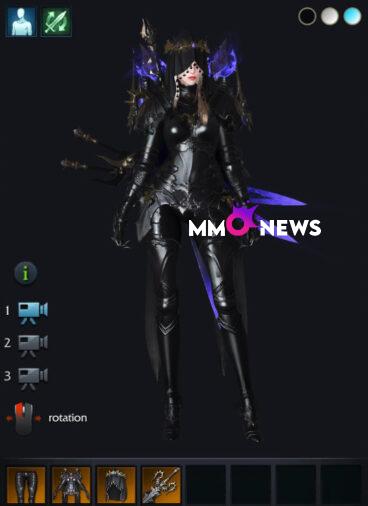 The Deathblade Skin dresses the character in white and black overalls with a celestial headpiece. The modern version features shimmery blue pants and a shimmery silver top.
Lost Ark Season 3 Legendary Skins: Shadowhunter Demonic Skin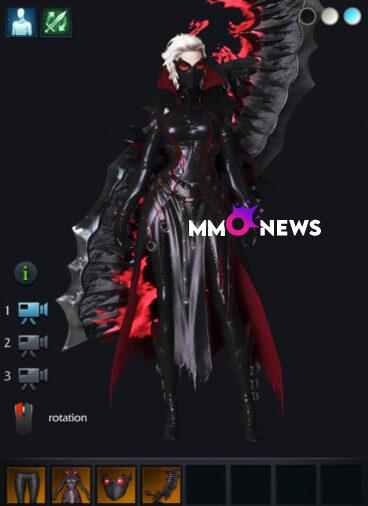 The Shadowhunter Demonic Skin is an exquisite black body suit with hot-pink accents. It offers a unique and eye-catching appearance while maintaining mobility.
In conclusion of

Lost Ark Season 3 Legendary Skins
Lost Ark Season 3 Legendary Skins are not just cosmetic enhancements; they are a way to express your style, collect rare items, and enhance your overall gaming experience. Whether you prefer elegance, edginess, or uniqueness, there's a Legendary Skin to suit your taste. So, embark on your journey to obtain these exclusive skins and transform your character into a true legend in the world of Lost Ark.