Yesterday, amidst a sea of rumors and leaks on the MMO-Champion forum, a post emerged that sent shockwaves through the online gaming community. The post's author claimed to have exclusive promotional images featuring the logo of the upcoming World of Warcraft Stormbreak expansion set to be announced at BlizzCon 2023. Even without any accompanying details or descriptions, these images immediately piqued the interest of the gaming community.
Deciphering the Storm: Analyzing the Leaked Images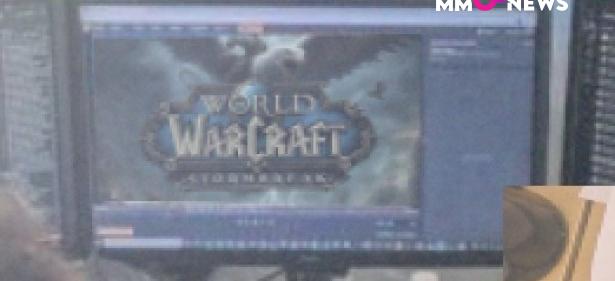 In the two photos shared, one could spot an illustration featuring the World of Warcraft Stormbreak logo alongside a dwarf, presumably from the Grommash Hellscream clan, riding a griffon while brandishing a hammer overhead. The quality of these images was predictably poor, making it difficult to discern finer details; only the broad strokes were visible. Speculation arose that these photos might have been snapped surreptitiously from the desk of one of the developers.
Gamers wasted no time dissecting these photographs from every angle, even managing to spot a few intriguing elements that seemed to validate their authenticity. For instance, the community recalled similar illustrations used in past official game advertisements, though there were notable differences, such as the griffon and rider's poses. However, the World of Warcraft logo was an exact match to the classic one.
Some skeptics argued that it would be odd for a fan-made leak to feature an image that suspiciously resembled existing artwork and didn't inspire much confidence. They reminisced about past instances where dubious content eventually turned out to be true, like the pre-release image of Bolvar available in the official store before the Shadowlands announcement – a picture that some initially dismissed as poorly Photoshopped. There were also parallels with a blurry promotional illustration of Alexstrasza and the Dragonflight logo. Moreover, the only previous leak directly related to dwarves turned out to be accurate, detailing achievement requirements and various decorative items for the Trading Post. This lent a modicum of credibility to the current leak.
The Prankster's Confession: Unmasking the Illusion of World of Warcraft Stormbreak
The discussion grew more intense, with players presenting new arguments both in favor of and against the leak's authenticity. However, the author of the original post eventually cracked under the pressure and confessed that Stormbreak was, in fact, a fabrication. It turned out that the individual had experimented with a neural network to create an image resembling official promotional illustrations that would align with the community's discussions about the upcoming expansion. Subsequently, they believed that one of these images could pass as a genuine leak after a bit of Photoshop wizardry. Little did they anticipate that their playful prank would escalate into a full-fledged debate.
However, as the leak gained traction and people began taking it seriously, the prankster realized they had gone too far and decided to reveal the truth. The author expressed regret over their antics but also emphasized the lesson learned: in the era of advanced neural networks and technology, it's unwise to believe everything that circulates online, even if it appears highly realistic. To substantiate their claim, they shared the full version of their illustration, which, upon closer inspection, undeniably bore the marks of being AI-generated, something not readily apparent in the blurry images.
A Playful Response: Players Join the Fun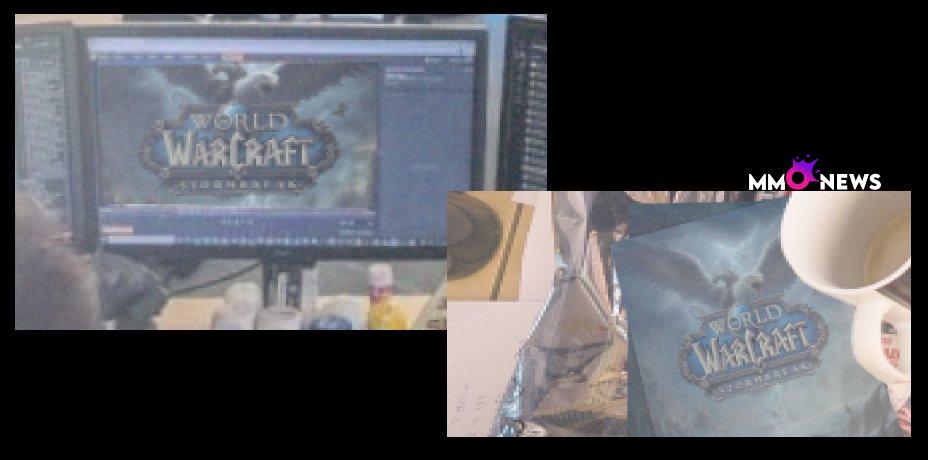 Following this revelation, players began playfully sharing their own mock-up creations, poking fun at the situation. Others, however, grew concerned about the ease with which one could create convincing forgeries in the present digital landscape. Some even expressed disappointment that what initially seemed like a promising leak turned out to be a simple hoax.
In the end, World of Warcraft Stormbreak, the subject of much intrigue and debate, turned out to be a cleverly crafted illusion, a reminder that in an age where technology can blur the line between reality and fabrication, it's essential to exercise caution and skepticism. While the gaming community can occasionally be swept up in the excitement of rumors and leaks, it's crucial to rely on official announcements and trustworthy sources when seeking information about the future of our beloved games.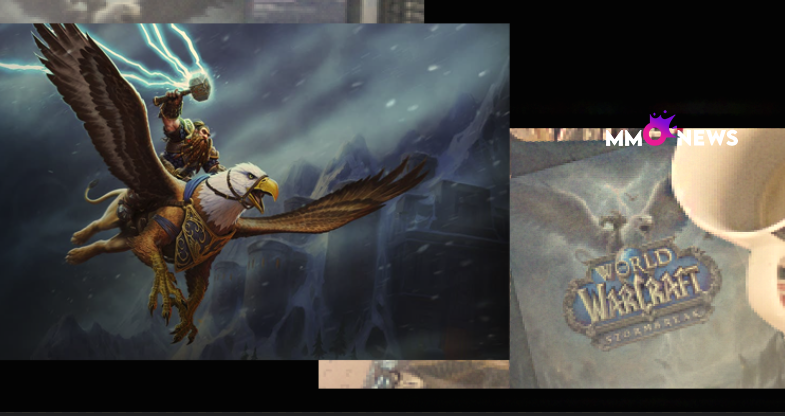 World of Warcraft Stormbreak: Unveiling the Mythical Expansion
World of Warcraft enthusiasts and players have been abuzz with speculation and excitement over the rumored expansion, World of Warcraft Stormbreak. While the initial "leak" turned out to be a well-executed hoax, it's worth exploring the possibilities and imagining what an expansion with such a compelling name and concept could entail. So, let's delve into the hypothetical realm of World of Warcraft: Stormbreak and explore the fantastical possibilities it might offer to the dedicated players of Azeroth.
A Storm of Intrigue
The name "Stormbreak" itself conjures images of tumultuous skies, epic battles, and a world on the brink of upheaval. In this hypothetical expansion, players would find themselves immersed in a gripping narrative, where the very fabric of Azeroth is threatened by a cataclysmic event. A great storm, both magical and meteorological, is brewing, and it falls upon the heroes of Azeroth to confront this impending tempest and restore balance to the world.
New Playable Races
Every World of Warcraft expansion introduces new playable races, and Stormbreak would be no exception. Imagine being able to choose from a variety of intriguing options, such as the stalwart Grommash Hellscream dwarves, known for their resilience and unmatched craftsmanship. Alternatively, players could opt for the enigmatic High Elf or the enigmatic Ethereals, each with their unique abilities and storylines. These new races would bring fresh perspectives and playstyles to the game, enticing both newcomers and veterans.
The Epic Battle for Azeroth in World of Warcraft Stormbreak
The heart of any World of Warcraft expansion lies in its storyline and the grand battles that players must undertake. In the case of Stormbreak, players would engage in a series of epic conflicts against a formidable antagonist seeking to harness the power of the raging storm for nefarious purposes. As players progress through the expansion's questlines, they'll discover the history of the storm, uncover hidden truths, and forge alliances with old and new factions to thwart this looming threat.
World of Warcraft Stormbreak: New Zones and Environments
Exploration has always been a core aspect of World of Warcraft, and Stormbreak would introduce a plethora of new zones and environments for players to discover. Picture soaring above the stormy seas on the back of a majestic griffon, venturing into the heart of ancient forests shrouded in perpetual twilight, or navigating treacherous caverns deep beneath the earth's surface.
Challenging Dungeons and Raids
No World of Warcraft expansion is complete without a set of challenging dungeons and raids that test players' skills and coordination. In Stormbreak, players would face off against formidable foes in dungeons infused with storm magic, each offering unique mechanics and rewards. For the most daring adventurers, massive raids against colossal storm-themed bosses would await, promising epic battles and unparalleled loot.
Engaging PvP and eSports in World of Warcraft Stormbreak
Stormbreak would invigorate the PvP scene in World of Warcraft, with storm-themed battlegrounds and arenas offering intense combat opportunities. Competitive players would find themselves immersed in thrilling eSports events, where they can showcase their skills in epic battles for glory and recognition. With dedicated PvP seasons and rewards, Stormbreak would become a haven for those seeking competitive gameplay.
Continued Evolution of Azeroth
Beyond the features mentioned, Stormbreak would bring quality-of-life improvements, class balance updates, and ongoing content patches to keep the world of Azeroth fresh and exciting. The expansion would foster a sense of community, cooperation, and adventure that has defined World of Warcraft for over a decade.
While World of Warcraft Stormbreak may remain a tantalizing what-if scenario, it's a testament to the creativity and passion of the WoW community. Whether exploring new lands, forging alliances, or battling against the forces of nature itself, the World of Warcraft universe continues to captivate players and inspire speculation about the limitless possibilities that await on the horizon.
In conclusion of World of Warcraft Stormbreak
While Stormbreak may not be a real expansion for World of Warcraft, it serves as a reminder of the boundless potential of this beloved game. As players, we eagerly anticipate what the future holds for Azeroth, knowing that each new expansion brings fresh adventures, challenges, and stories to explore. So, whether you're a seasoned adventurer or a newcomer to the world of Azeroth, remember to keep your eyes on the official announcements and prepare for the next epic chapter in the World of Warcraft saga.