Searching for Best Mousepad for Gaming 2023 to elevate your gaming experience? Wondering which mouse pad is the best choice for gamers this year? Look no further! We've meticulously scoured the gaming peripherals market to present you with a comprehensive guide to the Best Mousepads for Gaming in 2023. Whether you're a competitive esports player or a casual gamer, your quest for the perfect gaming surface ends here.
Best Mousepad for Gaming 2023: Unleash the Power of Precision
The humble mouse pad may be the unsung hero of your gaming rig. Often overlooked, it plays a pivotal role in ensuring your mouse movements are accurate, your gameplay is smooth, and your wrist stays comfortable during marathon gaming sessions. We've delved deep into the realm of gaming mouse pads to uncover the top contenders for the year 2023, and we'll help you answer the pressing questions: "What Mousepad is Best for Gaming in 2023?" and "What Mousepad Should Gamers Choose in 2023?"
Razer Gigantus: The Colossal Choice at Best Mousepad for Gaming 2023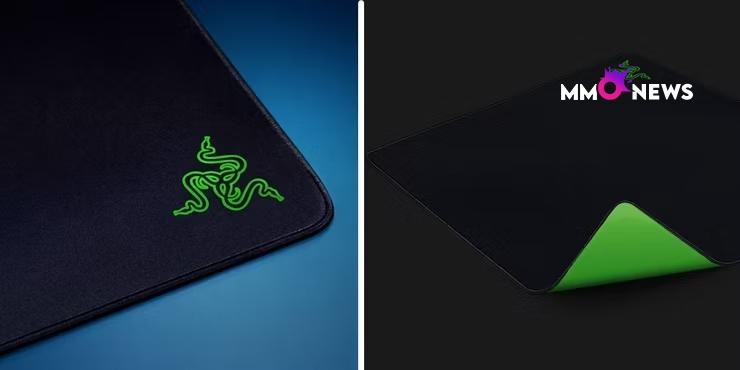 The Razer Gigantus, aptly named, is a colossal gaming mouse pad that promises to put you in control of your gaming destiny. Measuring an expansive 17.25 inches in both length and width, this mouse pad offers ample space for fluid mouse movements without the need to lift and reposition your mouse. With its substantial thickness, you can game in confidence, knowing it won't slip away from your hand's grip.
Designed with esports in mind, the Razer Gigantus offers a perfectly balanced surface. It provides just enough resistance to enable swift pivots and precise stops, enhancing your gaming performance. What's even better is that this gaming companion comes at a budget-friendly price of $30, making it accessible to a wide range of gamers. Quality and affordability converge in the Razer Gigantus, making it an excellent choice for gamers in 2023.
Razer Firefly V2: Illuminate Your Gaming World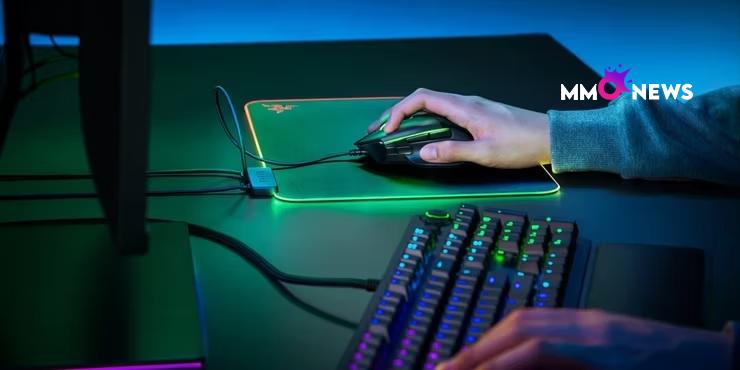 Stepping up the ladder of features and pricing, we have the Razer Firefly V2, a mouse pad that not only enhances your gaming experience but also lights up your gaming setup. Its RGB lighting, part of the Razer Chroma ecosystem, adds a dazzling visual element to your gaming station. Notably, this lighting can synchronize with in-game events, immersing you further into the gaming world.
Beyond aesthetics, the Razer Firefly V2 boasts an optimized surface coating that facilitates smooth and controlled mouse movements. No more frustrating skips or hesitations during intense gameplay. The cable closure system is a thoughtful addition, eliminating cable drag and aiding in keeping your setup neat and organized. Priced at $76, this powered gaming mouse pad delivers on quality, organization, and customization – a trio of essential features for PC peripherals in 2023.
Razer Atlas: A Glass Act of Gaming Prowess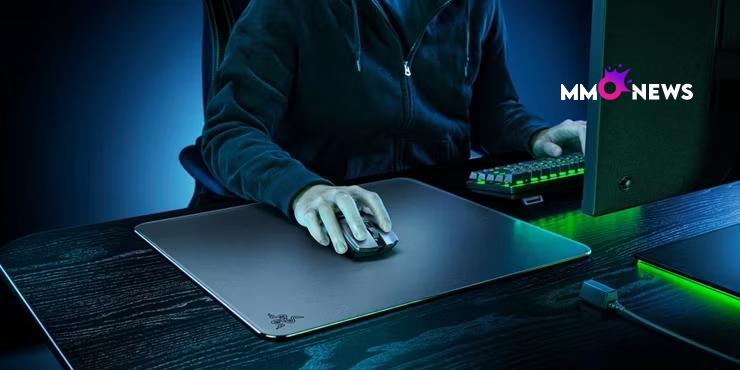 The Razer Atlas is an exceptional gaming mouse pad that sets itself apart in terms of both price and functionality. Additionally, crafted with premium quality details, this mouse pad features a micro-etched glass surface that not only resists dirt but also stands up to scratches. Furthermore, despite its glass construction, you can put worries of shattering or clattering to rest, as Razer has rigorously tested it for durability and sound.
Available in two stylish colors and priced at $99, the Razer Atlas offers a premium gaming experience. Its generous, smooth surface ensures hours of uninterrupted play, while its robust build quality guarantees long-term performance. For gamers who demand the best, the Razer Atlas is a compelling choice.
Corsair MM300: Rugged Looks, Refined Performance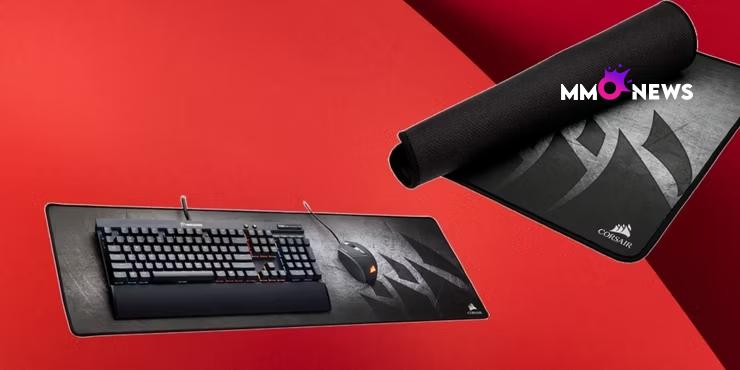 Don't be fooled by its rugged appearance; the Corsair MM300 is a gaming mouse pad that punches well above its weight class. At an incredibly affordable price of $20, this extended mouse pad serves dual roles, providing ample space for both your keyboard and mouse. It's been meticulously engineered for durability, featuring reinforced stitching and an anti-skid base. In the world of gaming mouse pads, the Corsair MM300 is a triple threat, offering quality, affordability, and reliability.
Recognized as Amazon's top choice for gaming mouse pads, the Corsair MM300 has won the hearts of gamers worldwide. Its rugged exterior is not just for show; it's a testament to its ability to withstand the rigors of gaming. Whether you're a budget-conscious gamer or simply seeking exceptional value, the Corsair MM300 should be on your radar.
ASUS ROG Sheath: Versatility Meets Durability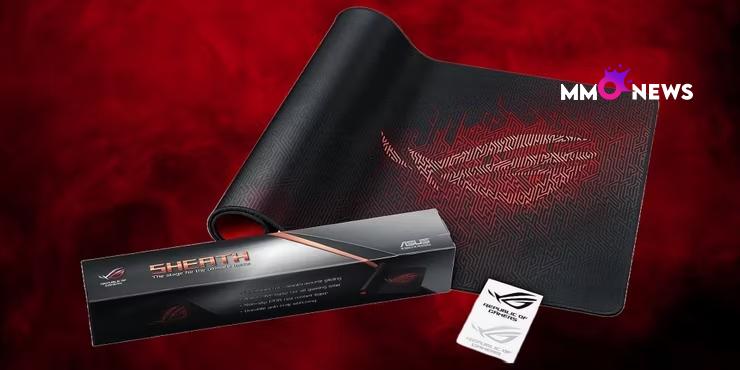 For those who crave versatility and a touch of personalization in their gaming setup, the ASUS ROG Sheath is a compelling option. Unlike many gaming mouse pads that stick to plain black designs, the ROG Sheath offers a spectrum of choices with four color options, including two stylish pink variants. This extra-large mouse pad boasts a wrist-friendly design, thanks to its cushioned surface crafted for extended gaming sessions.
What sets the ROG Sheath apart is its remarkable longevity. Numerous reviewers attest to its durability, stating that the stitching and smooth surface endure for years, even with daily use. Priced at a modest $22, this lightweight yet supportive pad is an excellent pick for gamers seeking one of the best budget-friendly gaming mouse pads in 2023.
SteelSeries QK Prism Cloth: Light Up Your Game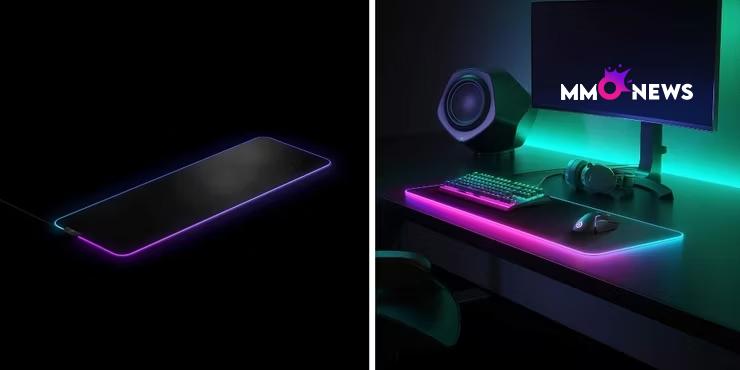 Are you a fan of CS:GO, Destiny 2, or Dota 2? If so, the SteelSeries QK Prism Cloth has something special in store for you. Available in three sizes and four captivating colorways, this premium mouse pad boasts striking licensed designs inspired by your favorite games. At $56, it offers a comprehensive package that caters to gamers' needs.
The SteelSeries QK Prism Cloth excels in multiple aspects. Its micro-woven cloth surface ensures a super-smooth glide, while the nonslip base guarantees stability during intense gaming moments. The 2-zone RGB lighting adds a dash of style and flair to your setup, making it a visual delight. Well-reviewed and competitively priced, this mouse pad stands as a strong contender from SteelSeries in 2023.
Razer Goliathis Extended: Aesthetic Versatility in Best Mousepad for Gaming 2023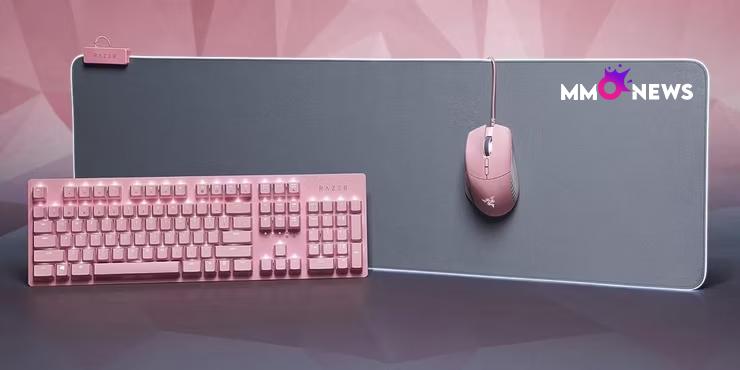 Whether you prefer a minimalist or maximalist aesthetic for your gaming setup, the Razer Goliathis Extended has options to satisfy your tastes. In addition to classic black and white variants, it even offers a Halo: Infinite edition, a crossover with one of the best free games on the Xbox Series X|S. Razer's RGB Chroma lighting encircles the mouse pad's perimeter and can sync with popular games and hardware like Philips Hue.
Underneath its stylish exterior, the Goliathis Extended features a micro-textured cloth surface that enhances your mouse's responsiveness, ensuring you're always ready for action. If you're planning to create a coordinated gaming setup, the Razer Goliathis mouse pad is an excellent starting point, as Razer offers matching accessories to complete the look.
Logitech G Powerplay: Wireless Freedom, Continuous Charge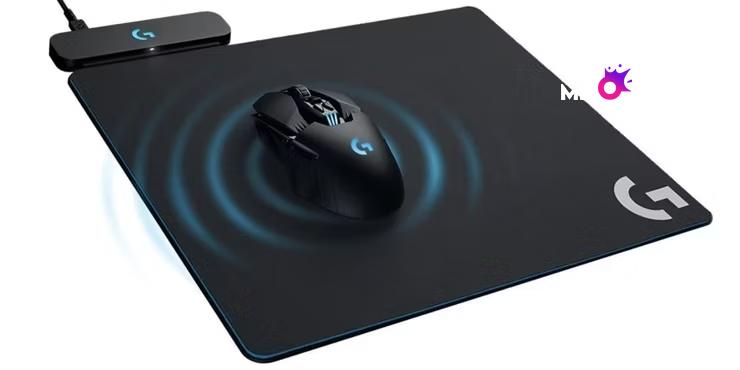 For gamers who prioritize wireless freedom and detest the inconvenience of battery anxiety, the Logitech G Powerplay mouse pad is a game-changer. It's a crucial component of the Powerplay charging system, ensuring that your wireless gaming mouse remains at full battery with a continuous charge. Say goodbye to wire drag and the constant need to swap out batteries.
Priced at $116, the Logitech G Powerplay offers an unparalleled solution to a common gaming problem. It includes both hard and soft pads in the box, allowing you to tailor the surface to your preferred style. While it may come in just one color – Logitech's signature black with aqua accents – its functionality and convenience make it a worthwhile investment for those planning a desk overhaul in 2023.
SteelSeries Heavy: Supportive and Ergonomic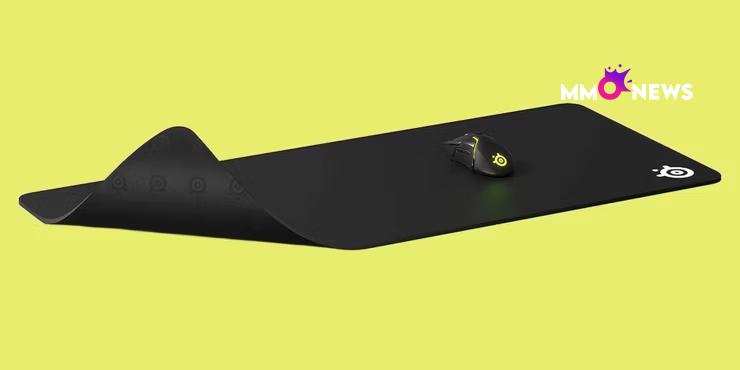 If your mouse pad search is driven by the need for comfort, the SteelSeries Heavy is precisely what you've been looking for. This mouse pad stands out with its extra-thick and smooth surface, designed with wrist support as a top priority. The thick rubber base ensures stability, while the micro-woven cloth upper provides a frictionless and responsive surface. Plus, there's no scratchy stitching along the perimeter to disrupt your gaming flow.
Despite its name, the SteelSeries Heavy doesn't weigh down your budget, priced at a reasonable $28. With over 25,000 reviews and a remarkable 4.7-star rating on Amazon, it has earned its place as a standout product. It offers the ideal balance between support and ergonomics, ensuring your gaming sessions are comfortable and your performance is top-notch.
Conclusion: Elevate Your Gaming Experience in 2023
In the ever-evolving world of gaming, where precision, comfort, and style are paramount, your choice of a gaming mouse pad can make all the difference. The best mouse pads for gaming in 2023 cater to a wide range of preferences and budgets, ensuring that every gamer can find their ideal companion.
From the colossal Razer Gigantus to the stylish ASUS ROG Sheath, the RGB-infused Razer Firefly V2 to the high-tech Logitech G Powerplay, and the supportive SteelSeries Heavy to the visually striking SteelSeries QK Prism Cloth, there's a mouse pad for every type of gamer.
So, whether you're a professional esports player striving for the perfect setup or a casual gamer looking to enhance your gaming experience, make an informed choice in with Best Mousepad for Gaming 2023 Guide. Invest in the best mouse pad that aligns with your needs. Consequently, you can embark on a gaming journey that's smoother, more precise, and more comfortable than ever before. Your mouse deserves it, and your gameplay will thank you for it.