Welcome, avid adventurers of Azeroth, to the ultimate World of Warcraft 3.3.5 Mining Guide! In this comprehensive guide, we will delve deep into the frosty landscapes of WoW 3.3.5 to uncover the most profitable mining opportunities and the best zones for mining. Whether you're a seasoned miner looking to maximize your profits or a newcomer eager to pick up the pickaxe, we've got you covered.
WoW 3.3.5 Mining Guide: A Lucrative Pursuit
This is one of the primary gathering professions in World of Warcraft, and in the WotLK expansion, it became more lucrative than ever before. With the introduction of new ores and valuable resources, players could strike it rich while exploring the icy expanses of Northrend. But what is the most profitable mining in WotLK, and where should you focus your efforts? Let's delve into these questions and more.
The Most Profitable Mining in WotLK
Saronite Ore: When it comes to profitability, Saronite Ore reigns supreme in WotLK. This versatile ore can be found in abundance throughout Northrend and is used in crafting professions like Blacksmithing, Engineering, and Jewelcrafting. Saronite Ore is in high demand due to its versatility, making it a reliable source of income for miners. Prospect it for valuable gems or smelt it into bars to sell on the auction house.
Titanium Ore: If you're looking for a real jackpot, Titanium Ore is where your mining endeavors should lead. This rare resource can only be found in Northrend and is a pivotal ingredient in crafting high-level gear and epic items. Titanium Ore is highly sought after by players, which drives its price sky-high on the auction house. Keep an eye out for Titanium Veins while mining.
Cobalt Ore: While not as profitable as Saronite or Titanium, Cobalt Ore is still a valuable resource. It's abundant and can be used to craft various low-to-mid level items, making it a reliable source of income for miners of all skill levels.
The Best Zones for Mining in WotLK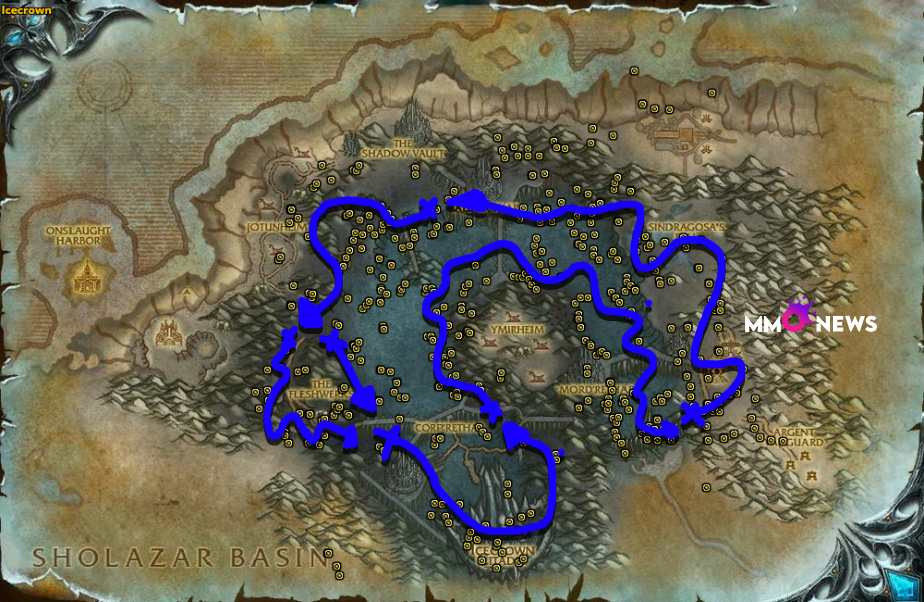 Sholazar Basin: This lush jungle in the heart of Northrend is a mining paradise. It offers a rich deposit of Saronite Ore and Titanium Ore. The zone's compact layout and abundance of nodes make it a favorite among miners.
Icecrown: The frosty expanse of Icecrown is home to numerous mining opportunities. You'll find Saronite Ore and Titanium Ore veins scattered throughout the zone, providing a steady stream of income.
The Storm Peaks: If you're hunting for Titanium Ore, look no further than The Storm Peaks. This zone boasts a high concentration of Titanium Veins, making it a prime location for miners seeking this precious resource.
Howling Fjord and Borean Tundra: These starting zones offer plenty of Cobalt Ore for miners who are just starting their journey through Northrend. While not as lucrative as Saronite or Titanium, Cobalt Ore is still valuable and abundant in these areas.
Maximizing Your Profits with WoW 3.3.5 Mining Guide
To make the most out of your mining endeavors in WotLK, consider the following tips:
Use Mining Add-ons: Add-ons like GatherMate2 and Routes can help you track mining nodes and optimize your mining routes, ensuring that you don't miss valuable resources.
Smelt and Prospect: Don't just sell raw ores; smelt them into bars and prospect for gems. This can significantly increase your profits, especially when dealing with Saronite Ore.
Auction House Strategy: Keep an eye on the auction house prices for ores and bars. Prices can fluctuate, so it's essential to sell your resources when the market is favorable.
Mining in Groups: Consider teaming up with others while mining, as this can enhance your work productivity and provide a layer of protection in PvP zones.
WoW 3.3.5 Mining Guide: Profession Leveling
As you embark on your mining journey in World of Warcraft's Wrath of the Lich King expansion, it's essential to understand the step-by-step progression of your mining skill from 1 to 450. Along the way, you can increase your margins by selling ores that are in high demand on the auction house. Here's a comprehensive guide to help you achieve both objectives:
Levels 1-65: Copper and Tin Mining
Start your mining adventure in your home faction's starting zones, such as Elwynn Forest for Alliance or Durotar for Horde.
Mine Copper and Tin nodes until you reach skill level 65.
These early ores have limited value on the auction house, so consider selling them to vendors for a small profit or keeping them for later use in crafting professions.
Levels 65-125: Iron and Mithril Mining
Once you hit skill level 65, it's time to transition to Iron and Mithril mining.
Iron ore can be found in zones like Stranglethorn Vale, Arathi Highlands, and the Thousand Needles.
As your skill progresses, move on to mining Mithril, which is abundant in zones like Tanaris, Badlands, and the Burning Steppes.
Both Iron and Mithril ores can fetch a decent price on the auction house, especially if there's demand for crafting items like weapons and armor.
Levels 125-175: Thorium Mining
Thorium mining becomes available at skill level 125 and can be found primarily in zones like the Eastern Plaguelands, Winterspring, and Un'Goro Crater.
Thorium Ore is highly valuable due to its use in crafting various high-level items and can fetch a high price on the auction house.
This is an excellent phase to accumulate wealth as you advance your mining skill.
Levels 175-230: Fel Iron Mining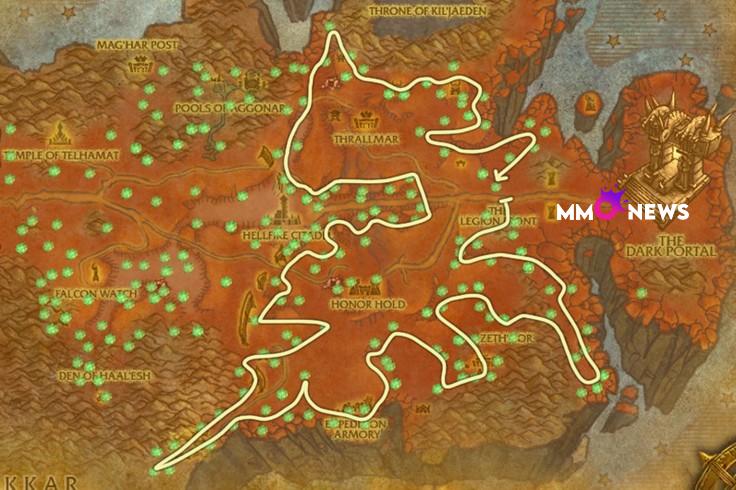 At skill level 175, you'll venture into Outland, the first expansion's continent.
Mine Fel Iron in zones like Hellfire Peninsula, Zangarmarsh, and Nagrand.
Fel Iron is a valuable resource and is sought after by players leveling their professions in Outland.
Levels 230-275: Adamantite Mining
As your mining skill progresses to 230, you can start mining Adamantite.
Adamantite nodes can be found in zones like Terokkar Forest, Shadowmoon Valley, and Blade's Edge Mountains.
Adamantite is in high demand for crafting, making it a lucrative choice to sell on the auction house.
Levels 275-375: Cobalt, Saronite, and Titanium Mining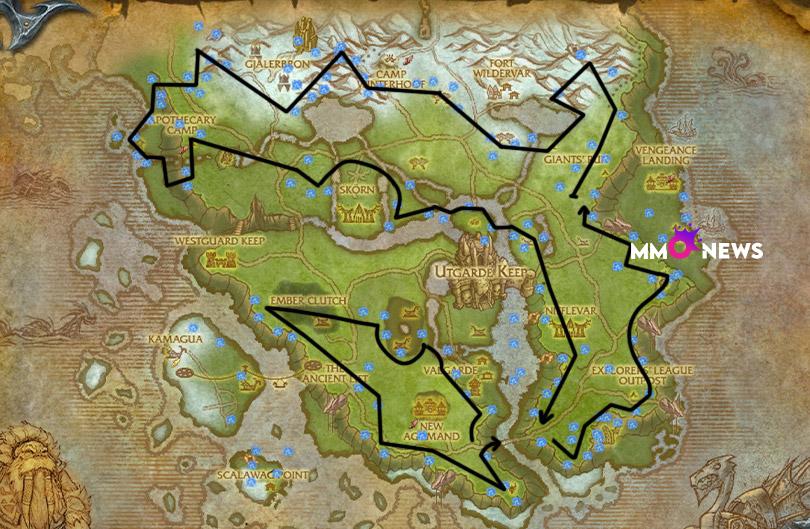 With the advent of WotLK, you'll transition to Northrend and mine Cobalt Ore from skill level 275.
Cobalt Ore is used for low-to-mid level crafting and can be sold for a reasonable profit.
At skill level 350, you can mine Saronite Ore, a more valuable resource with various crafting applications.
Finally, at skill level 375, you'll unlock the elusive Titanium Ore, which is incredibly valuable due to its use in high-level crafting recipes. Titanium Ore should be a primary focus for maximum profit.
Levels 375-450: Rich Saronite Deposits and Titanium Veins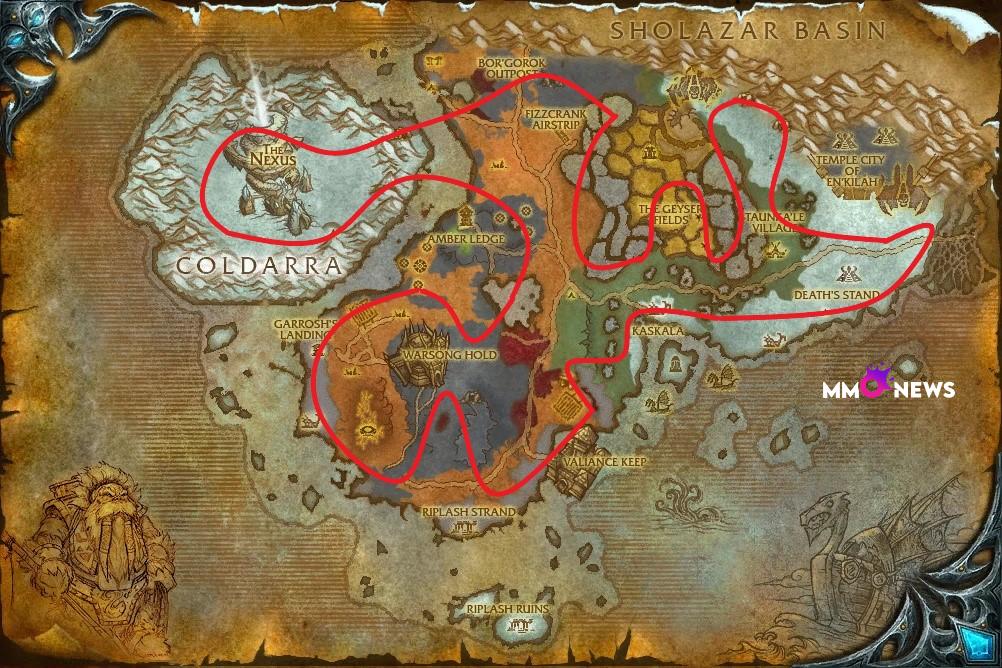 Continue to mine Saronite Ore and Titanium Ore throughout Northrend.
Additionally, keep an eye out for Rich Saronite Deposits and Titanium Veins, as they yield even more resources and can substantially increase your profits.
By following this step-by-step progression guide, you can efficiently level your mining skill and make the most of your mining ventures by selling the most valuable ores at each stage. Remember that prices on the auction house may vary, so always keep an eye on market dynamics in order to optimize your profits. Happy mining, adventurers!
Conclusion of

WoW 3.3.5 Mining Guide
In the World of Warcraft 3.3.5 Mining Guide for WotLK, we've explored the most profitable mining opportunities and the best zones to pursue your mining adventures. Saronite Ore, Titanium Ore, and Cobalt Ore are your primary targets, each offering a unique avenue for profit. Whether you're a dedicated miner or looking to earn some extra gold on the side, Northrend has plenty to offer.
Remember, success in mining often comes down to preparation, strategy, and keeping an eye on the market. So, sharpen your pickaxe, head to Northrend, and uncover the treasures hidden beneath the icy surface. Fortune awaits the bold miners of Azeroth!