Elon Musk Diablo 4, the remarkable South African-Canadian immigrant known for pushing the boundaries of innovation and technology, recently surprised the gaming community with an unexpected announcement. On September 27, Musk made a public declaration on Twitter that hinted at his plans to test the livestreaming capabilities of the social media platform. In his usual eccentric style, he teased the possibility of showcasing some "silly stuff," including a Diablo IV speedrun. However, the story takes an unexpected turn from there.
The Elon Musk Diablo 4 Livestream Announcement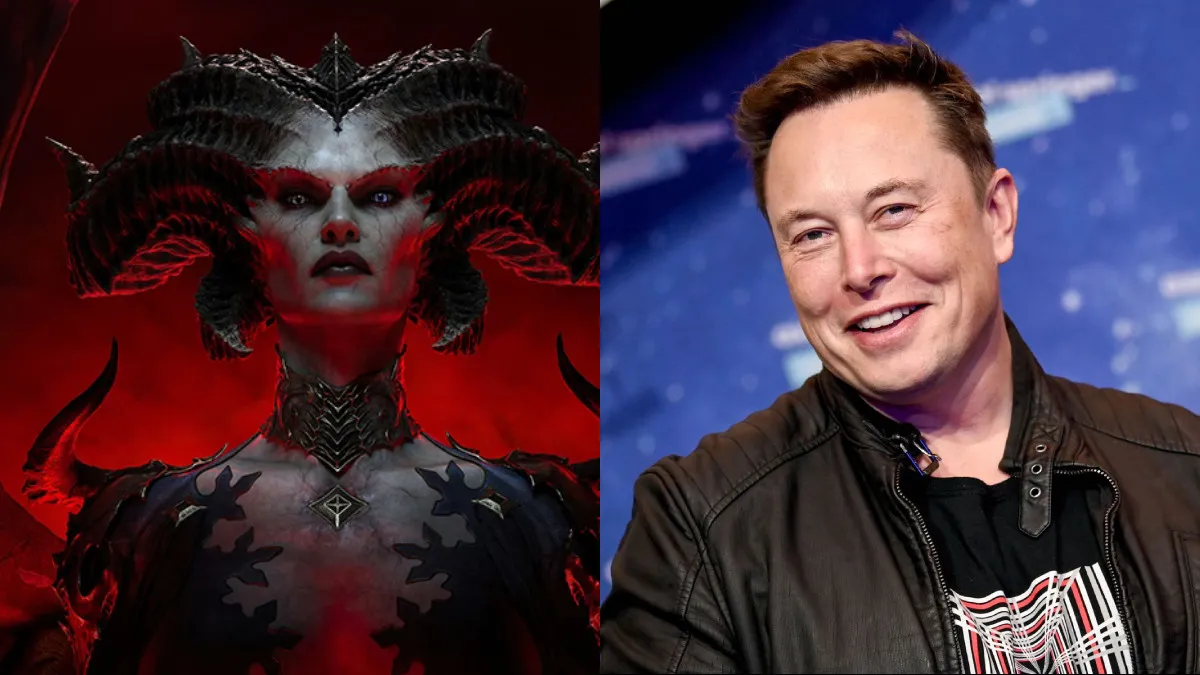 Elon Musk's Twitter feed lit up with excitement as he shared his intention to step into the world of Diablo 4. This announcement caught both gamers and Musk enthusiasts off guard. The tech visionary, renowned for his groundbreaking ventures like electric vehicles and space exploration, was venturing into a new realm — the world of video games.
Musk's interactions with the gaming community had always been intriguing, especially when it was revealed that he had convinced his former girlfriend, Amber Heard, to cosplay as Mercy from Overwatch. However, the Diablo 4 livestream marked his first significant public step into the gaming world.
Initial Plans for the Diablo 4 Livestream
On the night of September 27, around 11 p.m. CT, Musk initially revealed his intention to livestream a Diablo 4 speedrun to test Twitter's livestream scaling capabilities. He mentioned that people had requested him to stream himself playing video games, and he was ready to embrace the challenge. His goal was to tackle a Tier 99 Nightmare dungeon in Diablo 4.
However, due to ongoing work commitments, Musk had to postpone the livestream, disappointing his eager audience. He later confirmed that the event would be rescheduled for the following day, generating further anticipation among his fans and the gaming community.
A Realistic Approach to the Diablo 4 Speedrun
One notable aspect Musk emphasized was that his Diablo 4 speedrun wouldn't be a professional-level performance. He encouraged viewers to "keep their expectations low." This pragmatic approach wasn't surprising, given the formidable challenges that Diablo 4 presents even to seasoned players. Nevertheless, Musk added an interesting twist to his speedrun challenge – he would attempt it without using Malignant Hearts, gems that enhance character stats and grant unique abilities.
Twitter's Enthusiastic Response
Musk's Twitter post about the Diablo 4 livestream quickly gained significant popularity, accumulating an impressive 11.3 million views, 55,000 likes, and nearly 6,000 reposts. This overwhelming response underscored the gaming community's keen interest in seeing the multi-faceted entrepreneur venture into the gaming domain. Excitement continued to build, especially with the upcoming update for Diablo 4 scheduled to arrive on October 17, 2023.
Diablo 4's Appeal and Challenges
Blizzard's Diablo 4 had already managed to captivate a broad audience, encompassing both dedicated fans of the series and newcomers eager to explore the dark and demonic lands it offers. While not everyone may have been thrilled by Musk's announcement of a livestream, there was certainly a segment of the Diablo 4 fan base eagerly awaiting the opportunity to witness the Twitter CEO's gaming skills in action.
The Formidable Diablo 4 Nightmare Dungeons
Diablo 4's Nightmare Dungeons, known for their cruelty, unforgiving nature, and brutality, are considered among the toughest challenges in the entire Activision Blizzard ARPG. Reserved for the most battle-hardened Diablo 4 players, these dungeons present a formidable obstacle. Yet, Elon Musk Diablo 4 boldly declared his intention to speedrun them at Tier 99, with no assistance from Malignant Hearts, all while broadcasting the entire experience on the internet.
Elon Musk Diablo 4 Mission: Demonstrating Livestreaming on Twitter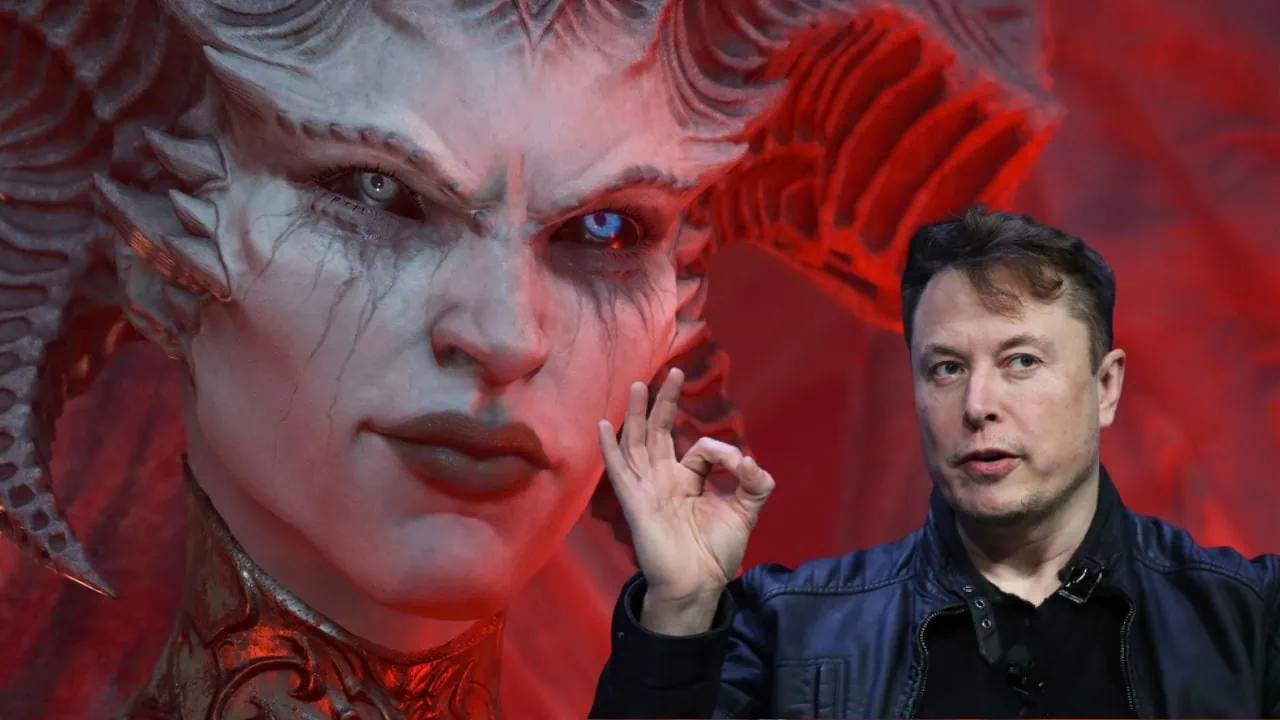 Elon Musk's decision to play Diablo 4 live wasn't merely about indulging in gaming; it was also a demonstration of how livestreaming functions and scales on the Twitter platform. Apart from the formidable Uber Lilith boss battle, Nightmare Dungeons stood as a true test of a player's skill and perseverance within the Diablo 4 world.
Awaiting the Diablo 4 Livestream
As the Diablo 4 community eagerly awaited Musk's livestream, the question on everyone's mind was whether he could indeed conquer the challenges of the game at Tier 99, a feat that even seasoned players found daunting. Musk had set the stage for an exciting and unpredictable gaming adventure that had the potential to leave a lasting mark on the gaming community.
The Countdown to Elon Musk Diablo 4 Livestream
Elon Musk's plan was clear: "Will test X livestream scaling tonight at [around] 11pm CT with some silly stuff," he wrote on Twitter. "People have asked me to stream myself playing video games, so I will try to speedrun a Tier 99 Nightmare Dungeon on Diablo (with no Malignant Hearts)." The gaming world anxiously awaited this spectacle.
Originally scheduled for Wednesday, September 27, the livestream date was pushed back to Thursday, September 28. While the specific time for Musk's Diablo 4 adventure remained a mystery, he was keen to clarify that his definition of a "speedrun" meant completing the dungeon fairly quickly, all the while reminding viewers to "keep expectations low."
The World Watches Musk's Diablo 4 Adventure
The anticipation surrounding Elon Musk Diablo 4 Nightmare Dungeon speedrun was palpable. Diablo 4 fans eagerly anticipated the livestream on X, and the momentous occasion promised to offer an exciting glimpse into Musk's gaming abilities. Gamers and enthusiasts across the globe were ready to tune in and witness a unique fusion of technology and gaming.
Preparing for Elon Musk Diablo 4 Challenge
In the lead-up to the rescheduled livestream, the gaming community prepared for Musk's Diablo 4 adventure. Players had been thoroughly exploring the game's mechanics, including the utilization of Malignant Hearts, particularly Heart of the Barber, which had the remarkable ability to turn critical hits into massive explosions. Nightmare Dungeons, especially when set at Tier 99, posed some of the most challenging trials within the Diablo 4 world. Musk's commitment to "speedrun" them without the aid of Malignant Hearts was a bold undertaking, and he made it clear that expectations should remain modest.
The Gaming Community Watches and Waits
As the gaming community eagerly awaited Musk's livestream, the question of whether he would rise to the challenge of Diablo 4's Nightmare Dungeons loomed large. These dungeons were renowned for pushing players to their limits, and tackling them without the assistance of Malignant Hearts would be a true test of skill and determination.
In Conclusion of Elon Musk Diablo 4: A Memorable Gaming Adventure
Both his followers and the gaming community greeted Elon Musk's foray into the world of Diablo 4 with excitement and anticipation. While the livestream initially faced delays, Musk's determination to undertake the challenge without the aid of Malignant Hearts added an intriguing twist to the endeavor. As the world awaited the rescheduled livestream, it was clear that Musk's Diablo 4 adventure had the potential to be a memorable moment in the world of gaming, further blurring the lines between technology and entertainment.