Are you ready to dive into the gaming world like never before? Well, mark your calendars because BlizzCon 2023 is just around the corner, and it's promising to be an event that you won't want to miss. In this article, we'll explore all the exciting details about BlizzCon 2023, including when it starts, what's in store for attendees, and why this year's event is different from the previous ones.
When BlizzCon 2023 Starts?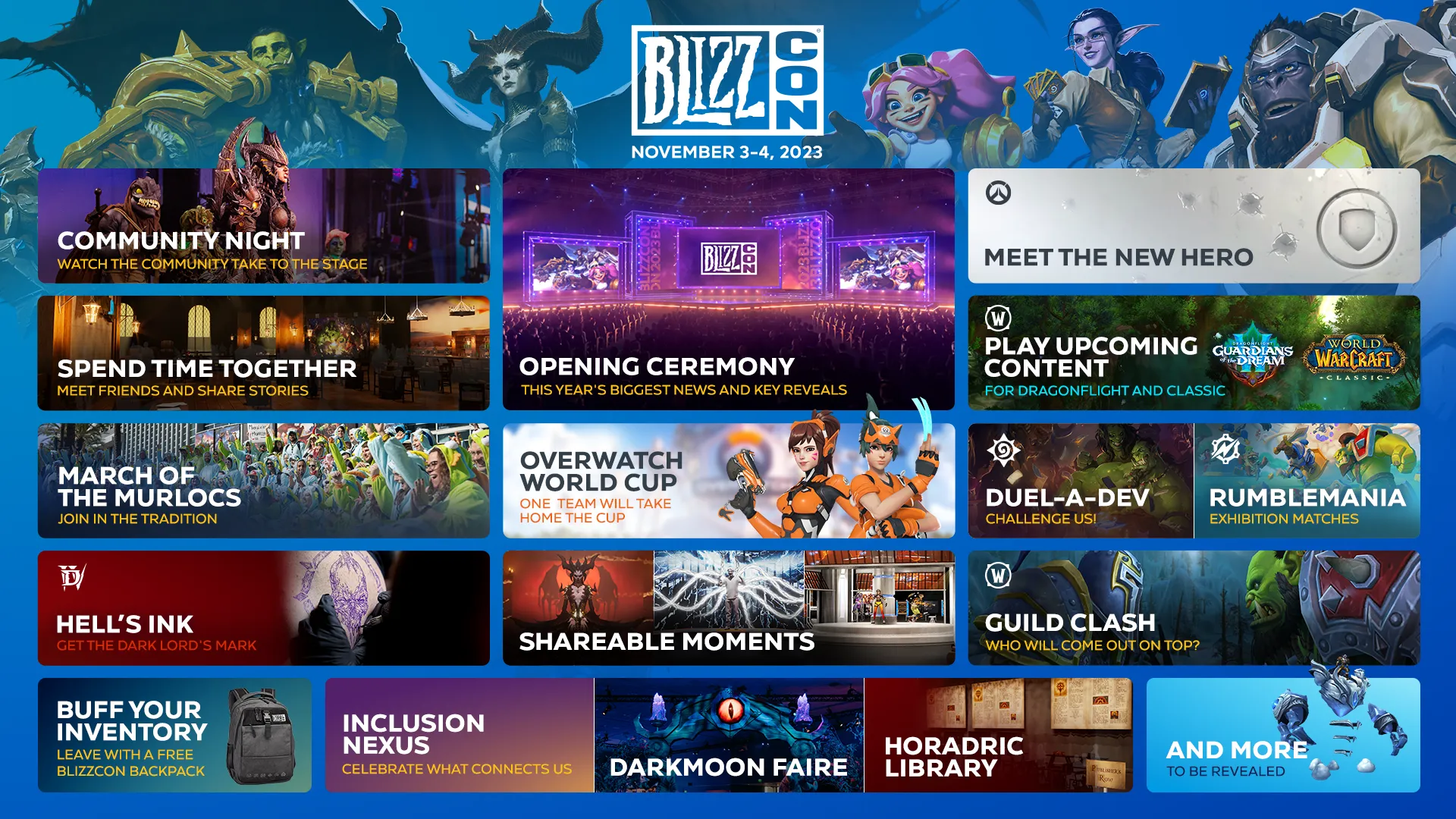 BlizzCon 2023 is scheduled to take place on November 3rd and 4th. The most anticipated announcements are expected to be unveiled during the opening ceremony, setting the stage for an action-packed weekend.
What's Coming up at BlizzCon 2023?
BlizzCon 2023 is set to be a gaming extravaganza like no other. This year, Blizzard has decided to shake things up by discontinuing the digital virtual ticket that used to grant access to exclusive event content and in-game bonuses. Instead, all the event's streams will be open for everyone to watch. If you're looking to get your hands on some exclusive BlizzCon 2023 merchandise, you can do so by purchasing the BlizzCon Collection on Battle.net.
The Return of the In-Person Experience
One of the most exciting aspects of BlizzCon 2023 is that it marks the return of the offline event after a hiatus of four years. The previous in-person event took place in 2019, but due to the COVID-19 pandemic, the 2020 event was canceled. However, Blizzard did host digital presentations and online activities for fans during that time. Unfortunately, the event couldn't happen in 2022 either. BlizzCon 2023 will be held at the Anaheim Convention Center, and gamers from around the world are eagerly anticipating its return.
The Unusual Availability of Tickets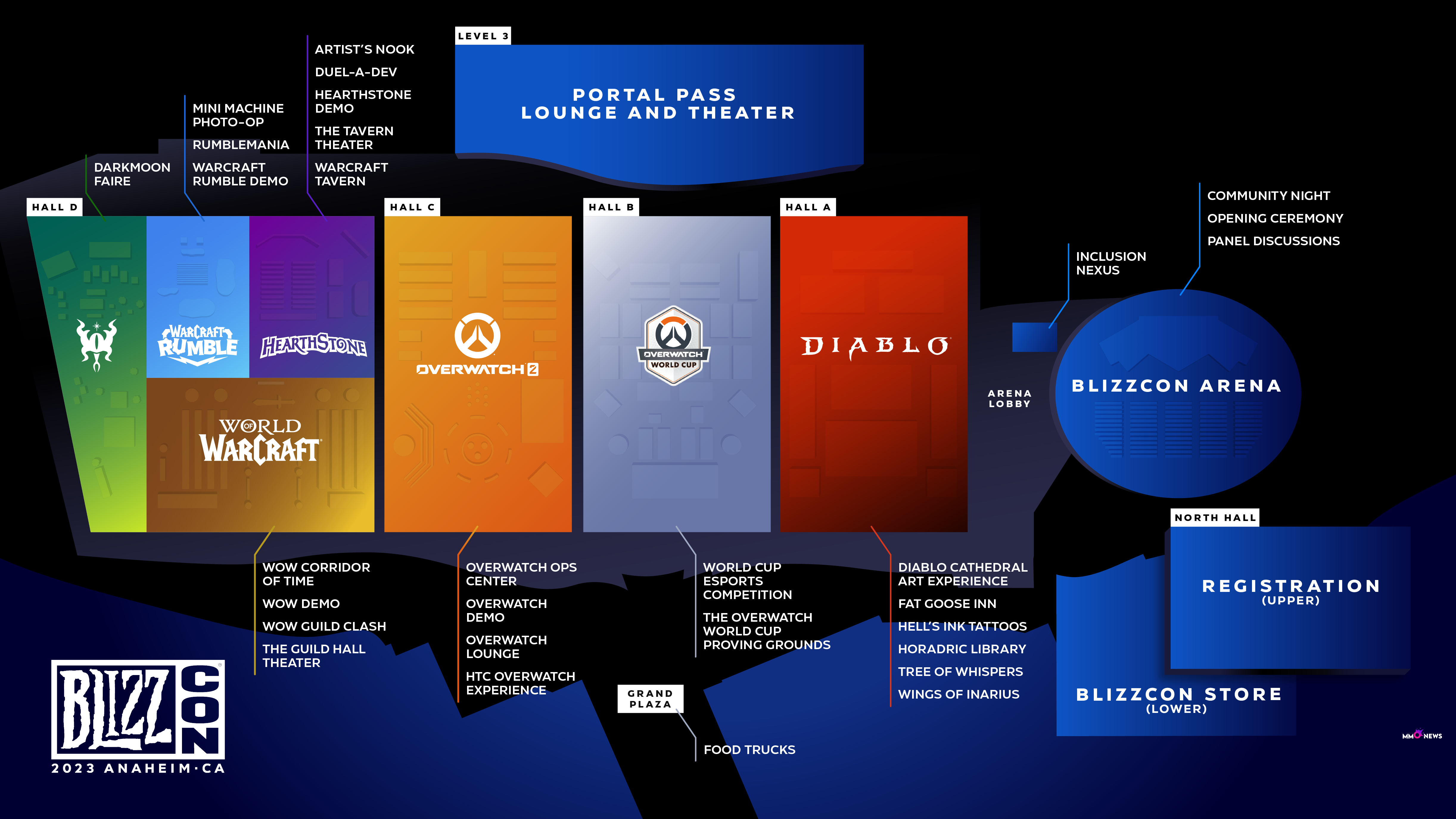 BlizzCon has long been a massive gathering that draws hundreds of thousands of Blizzard Entertainment game enthusiasts. Whether through online streams or in-person attendance in Anaheim, this event has always been immensely popular. Tickets for previous BlizzCons used to sell out in a matter of minutes, leaving many fans disappointed. However, BlizzCon 2023 is breaking the mold in this regard.
Factors Contributing to Available Tickets
MrGM, a prominent content creator, was among the first to notice that tickets for BlizzCon 2023 are still available for purchase, even just over four weeks before the conference's commencement. This is a departure from the past years when tickets were sold out within minutes, leading Blizzard to release them in waves.
For instance, tickets for BlizzCon 2018 in Anaheim, which was a somewhat disappointing event for various reasons, were released in three waves, each selling out almost instantly. Wave 1, Wave 2, and Wave 3 all saw tickets snatched up rapidly. Even after significant fan dissatisfaction, tickets for BlizzCon 2019 were completely sold out by May 2019, a staggering 5.5 months before the event.
Excitement for BlizzCon 2023
As revealed in a recent teaser, BlizzCon 2023 promises a lot of excitement! This time around, tickets for BlizzCon 2023 were released in three waves, with the final third wave launched on September 29th. Surprisingly, tickets from this wave are still available for purchase on the website. Several factors have contributed to this unusual situation, each to varying degrees:
Ticket Prices: The cost of BlizzCon tickets has significantly increased over the years, with prices reaching $299/$799 in 2023. This rise, coupled with the global crisis that caused sharp increases in transportation costs due to surging fuel prices, has made it prohibitively expensive for fans to travel to the event, especially from distant parts of the world.
Ongoing Concerns About COVID-19: While many countries have lifted pandemic-related restrictions in recent years, some individuals remain cautious about large gatherings, fearing the continued presence of the disease, especially during the fall "cold and flu season."
Availability of Online Streams: The availability of online streams, which were relied upon by all major companies during the worst of the 2020-2021 pandemic period, is also a significant factor. For some, it's simply more comfortable to enjoy their favorite events from the comfort of their own homes rather than being in a crowded environment with thousands of others. Additionally, this year, all streams will be provided free of charge.
Loss of Trust in Blizzard: Despite Blizzard's claims of record-breaking success with their new games and updates, the company has lost the trust of a significant portion of its dedicated fan base. While its games continue to sell well, many of the fans drawn in by Blizzard's mass marketing efforts in recent years are not particularly interested in the company's other projects and may not closely follow its activities.
Conclusion: A Mystery Unfolding
Each of these factors could have contributed to the current situation, but we'll only know the actual number of BlizzCon attendees at the Anaheim Convention Center when the event kicks off in early November. Will there be long queues as in previous years, or will there be fewer attendees, with no need for overcrowding at the entrance? All these mysteries will be unveiled at the beginning of November when BlizzCon 2023 finally takes place! Don't miss out on this unique opportunity to experience the world of Blizzard Entertainment like never before.