If you're a passionate player of New World and have been eagerly awaiting the introduction of mounts, the Rise of the Angry Earth expansion is sure to make your gaming experience even more exhilarating. This expansion, released two years after the initial launch of New World, fulfills the long-standing request of the gaming community by adding mounts to the game. In this guide, we will walk you through the steps to unlock the coveted New World Wolf Mount.
New World Wolf Mount Quest Line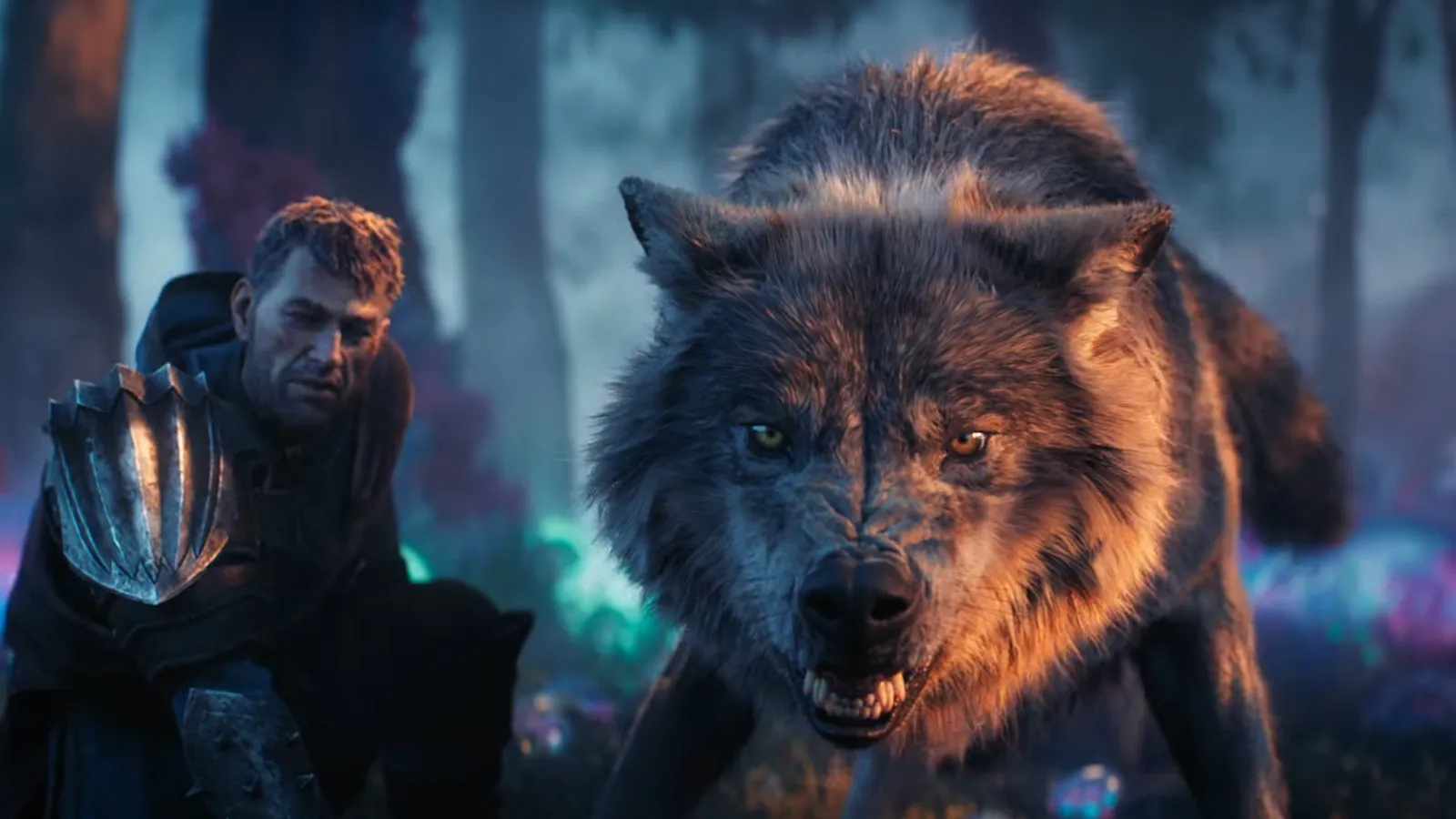 To get a majestic wolf at your disposal, you will have to pass several difficult stages.
Step 1: Acquire the Rise of the Angry Earth DLC
The first and foremost requirement to embark on your journey to secure the Wolf Mount is to purchase the Rise of the Angry Earth DLC. Without this expansion, you won't have access to any mount-related quests, even if your character meets the level prerequisites.
Step 2: Attain Level 25 and Head to Everfall
Once you've secured the DLC, make sure your in-game character reaches level 25. At this point, you should head to Everfall, one of New World's iconic locations. Here, you'll encounter an NPC named Jochi Khan, who will offer you the quest "Change of the Wild." Completing this quest will reward you with the Horse Mount, a stepping stone toward your ultimate goal.
Step 3: The Race to Glory
After obtaining your Horse Mount, you'll need to demonstrate your prowess by completing two sets of four races each, totaling eight races. These races will be indicated by icons on your map, so be on the lookout for them. Each race will challenge you to reach the finish line within a specific time frame, so make the most of your mount's dash ability to secure victory.
Step 4: Seek Out Francois De La Rama
With your racing skills put to the test, follow the mission marker to find Francois De La Rama. He will present you with another quest, bringing you one step closer to the legendary Wolf Mount.
Step 5: The Great Cleave Adventure
Your next destination is the Great Cleave location, where you'll encounter Valencia Iznov. To accept her quest, you'll need to reach level 45 on your character. Valencia will entrust you with the task of freeing three distinct wolves under her care. These majestic creatures are imprisoned in cages scattered throughout the southern region of Great Cleave.
Step 6: Liberate the Wolves
Upon reaching the designated area marked on your map, you'll spot the cages imprisoning the wolves. Your mission is to open these cages and release the captive animals. However, be prepared for intense combat encounters as you undertake this noble task. Wolves are not the only inhabitants of this region, and they will not be released without a fight.
Step 7: Return to Valencia Iznov and Claim Your Prize
Once you've successfully liberated the three wolves and fought off any threats, return to Valencia Iznov. By completing this quest, you will have proven your dedication and valor, making you worthy of the Wolf Mount. Valencia Iznov will reward you with your very own Wolf Mount, which goes by the fearsome name "Bloodfeast."
Congratulations! You've unlocked the New World Wolf Mount, a symbol of your dedication and commitment to the game. As you traverse the stunning landscapes of Aeternum atop your majestic Wolf Mount, you'll undoubtedly stand out as a formidable force in the world of New World.
Enhancing Your New World Experience with the Wolf Mount
Now that you've obtained the New World Wolf Mount, it's essential to understand the advantages and potential it brings to your gaming journey. The Wolf Mount is more than just a mode of transportation; it's a companion that can elevate your gameplay in several ways.
Increased Mobility: The most apparent benefit of having a mount is improved mobility. The Wolf Mount allows you to traverse the vast landscapes of Aeternum swiftly and efficiently, reducing travel time between locations. This newfound agility can be a game-changer when you need to respond to in-game events, engage in PvP encounters, or explore the wilderness.
Inventory Capacity: In addition to serving as your trusty steed, the Wolf Mount also offers an expanded inventory capacity. This means you can carry more resources, equipment, and items without worrying about encumbrance. This extra space can be a significant advantage, especially during resource gathering or lengthy adventures.
Combat Support: Your Wolf Mount can provide support during combat encounters. While you can't engage in combat while mounted, your loyal companion will wait nearby and can be summoned to your side in the heat of battle. This feature can be a lifesaver when facing tough opponents or unexpected threats.
Customization Options: The New World Wolf Mount also offers customization options, allowing you to personalize its appearance. These options may include different saddle styles, color variations, and other accessories, allowing you to showcase your unique style while riding through the world of Aeternum.
Status Symbol: Owning a Wolf Mount is not just a practical advantage; it's also a status symbol within the New World community. As you ride your majestic companion, other players will recognize your dedication and achievements, earning you respect and admiration in the game.
Strategies to Make the Most of New World Wolf Mount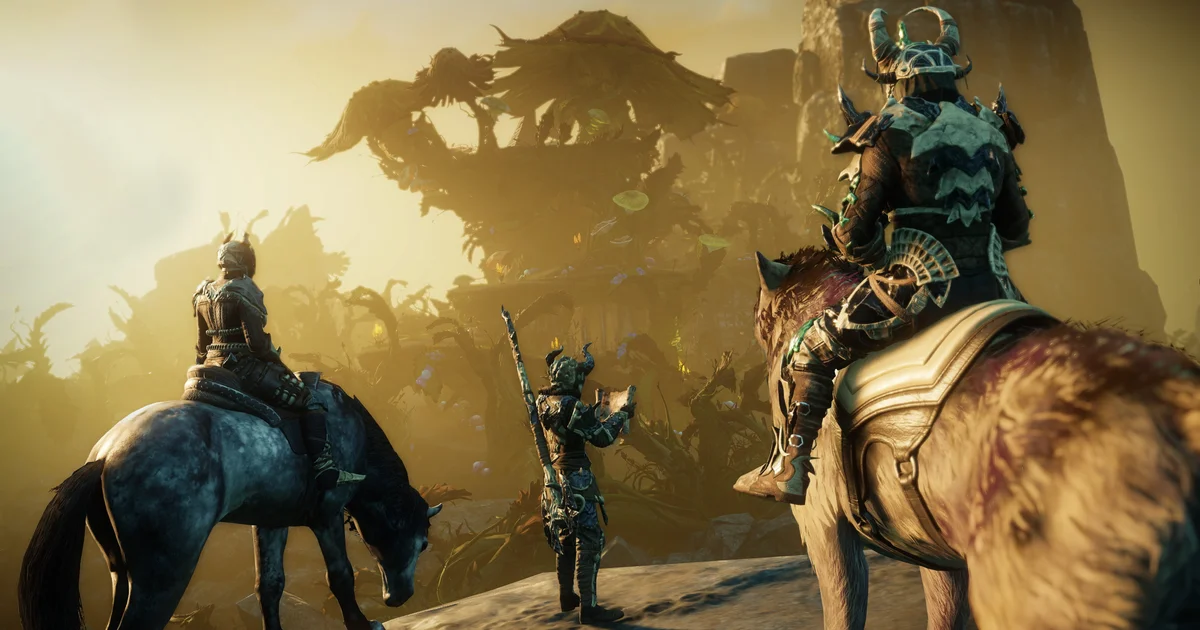 Now that you've unlocked the New World Wolf Mount and understand its benefits, it's essential to develop strategies to maximize its potential. Here are some tips to help you make the most of your newfound companion:
Plan Efficient Routes: Take advantage of your Wolf Mount's speed by planning efficient travel routes. Familiarize yourself with the game's map and discover shortcuts and pathways that will save you valuable time during your adventures.
Resource Gathering: Use your Wolf Mount to expedite resource gathering activities. Whether you're harvesting herbs, mining ore, or chopping down trees, your mount's increased carrying capacity will allow you to gather more resources before returning to town.
PvP Mobility: In PvP encounters, your New World Wolf Mount can provide a tactical advantage. Use it to quickly join battles, chase down foes, or make a swift escape when the odds are against you. Remember that while you can't fight while mounted, your mount can be a game-changer in the right situations.
Group Expeditions: When participating in group expeditions or activities, coordinate with your teammates to ensure everyone benefits from the Wolf Mount's increased mobility. Your mount can help your entire group move swiftly through challenging content.
Customization: Don't forget to personalize your New World Wolf Mount to make it truly yours. Explore the available customization options to create a look that reflects your character's style and personality. Stand out in the crowd with a unique and eye-catching mount.
Role-Playing Opportunities: If you're into role-playing in New World, your Wolf Mount can become an integral part of your character's story. Develop a backstory for your mount, give it a name, and create immersive role-playing experiences with other players.
New World Wolf Mount: The Ongoing Journey
As you continue your adventures in New World with your Wolf Mount by your side, remember that your journey is ongoing. New content, updates, and challenges are regularly introduced to the game, and your mount will evolve alongside your character. Keep an eye on future expansions and updates, as they may introduce additional customization options, abilities, or unique features for your mount.
Additionally, stay engaged with the New World community to share your experiences, tips, and strategies related to the Wolf Mount. Learning from other players and their experiences can further enhance your gameplay and expand your knowledge of this remarkable MMO.
In conclusion of New World Wolf Mount, unlocking and mastering the New World Wolf Mount is a significant accomplishment that adds depth and excitement to your gaming experience. From increased mobility to expanded carrying capacity and tactical advantages, your mount is a valuable asset in your journey through Aeternum. Embrace the opportunities it offers, customize it to reflect your character's identity, and explore the ever-expanding world of New World with confidence and pride in your trusty companion. The Wolf Mount is more than a mode of transportation; it's a symbol of your triumphs and adventures in this captivating virtual realm.