Are you searching for the ultimate guide to WoW WotLK DPS Tier List Phase 4? Look no further! In the final phase of Wrath of the Lich King, heroes will confront the formidable Icecrown Citadel, culminating in the epic showdown with Arthas, the Lich King himself. This phase represents the pinnacle of gear progression, with players reaching their full potential as DPS classes. The Icecrown Citadel boasts gear laden with armor penetration, enabling physical damage dealers to unleash their true power.
Icecrown Citadel features a diverse range of encounters, including single-target, cleave, and AoE fights. As a result, various specializations excel in different scenarios, making it challenging to provide a definitive ranking. Phase 4 sees a leveling of the playing field, where most specializations deal similar damage. Player skill and performance now play a pivotal role in determining overall rankings.
Our DPS ranking list is an approximation based on changes observed in WotLK Classic Phase 3. Keep in mind that this list may receive updates once Phase 4's Public Test Realm becomes available, offering more accurate information. While item levels and overall stats remain consistent, class revisions may bring balance adjustments.
The human error factor and player proficiency significantly affect high-end PvE content, causing Tier S through B rankings to remain relative. Only a handful of specializations currently stand out in terms of damage and utility.
WotLK Classic Phase 4 DPS Tier List: S-Tier
Of course, we'll start from the top of WoW WotLK DPS Tier List and work our way down, paying attention to the classes closer to the top of the list!
Feral Druid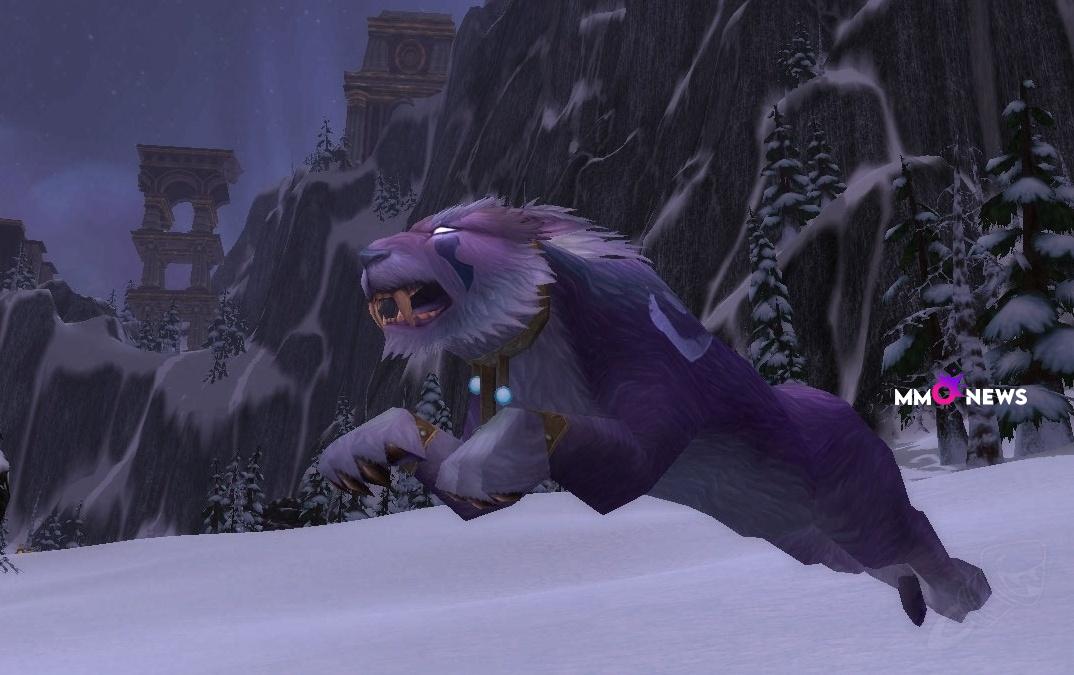 The kings of the jungle, Feral Druids reign supreme in Phase 4. Thanks to an abundance of armor penetration in Icecrown Citadel, Feral Druids secure the top spot for DPS. Faerie Fire (Feral) and the Glyph of Omen of Clarity further enhance their damage output. Additionally, the Lasherweave Battlegear's 4-item set bonus allows Rake's periodic ticks to deal with critical strikes, increasing their overall damage.
While Feral Druids excel in single-target damage, their cleave damage is limited by Swipe (Cat). Nevertheless, Druids bring invaluable raid buffs, including Innervate and Rebirth. These spells are available to all Druid specializations, enabling multiple Druids to provide these essential effects. Feral Druids also offer raid-wide buffs, such as increased Bleed damage debuff with Mangle (Cat) and a 5% Critical Strike Chance increase through Leader of the Pack.
Fire Mage

Fire Mages reach their peak in Phase 4, surpassing Affliction Warlocks. Icecrown Citadel's powerful items, coupled with the T10 item-set bonuses, make Fire Mages formidable in both single-target and cleave scenarios. Their single-target damage outshines their cleave damage compared to other specializations like Balance Druids, Fury Warriors, Retribution Paladins, and Affliction Warlocks.
The T10 set, Bloodmage's Regalia, provides significant benefits, including increased Spell Haste and empowerment of Mirror Image. Even if the class receives nerfs, Fire Mages are expected to remain at the top of the DPS meters in Phase 4.
Affliction Warlock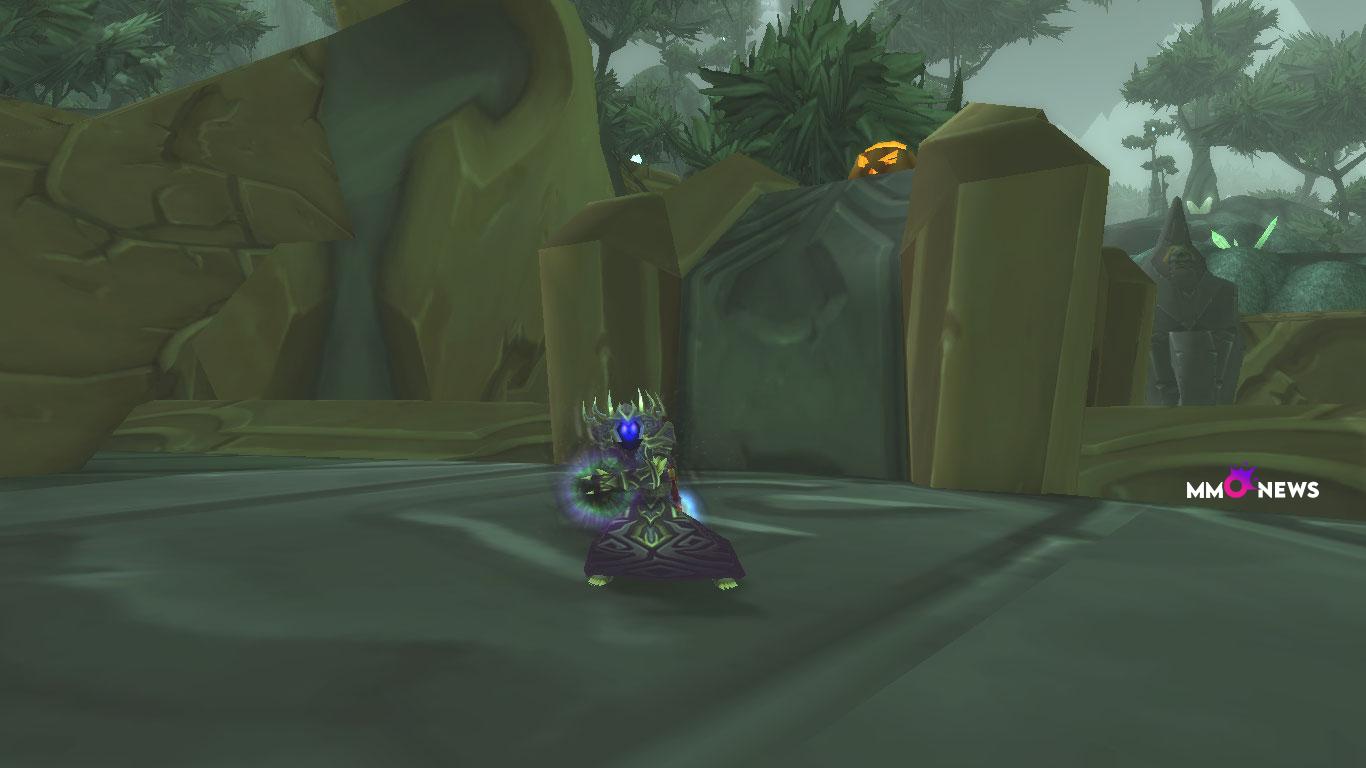 Although slightly weaker than in previous phases, Affliction Warlocks maintain their S-Tier status as potent DPS specialists. They retain their powerful execution tool, Drain Soul, and excel in Multi-Dot/Cleave situations, which are prevalent in Icecrown Citadel.
Affliction Warlocks benefit greatly from Dark Coven's Regalia's 4-item set bonus, offering a 10% overall damage increase based on Unstable Affliction's damage ticks. They also bring valuable class-specific utility spells like Ritual of Souls, Create Soulstone and Ritual of Summoning.
Fury Warrior in WoW WotLK DPS Tier List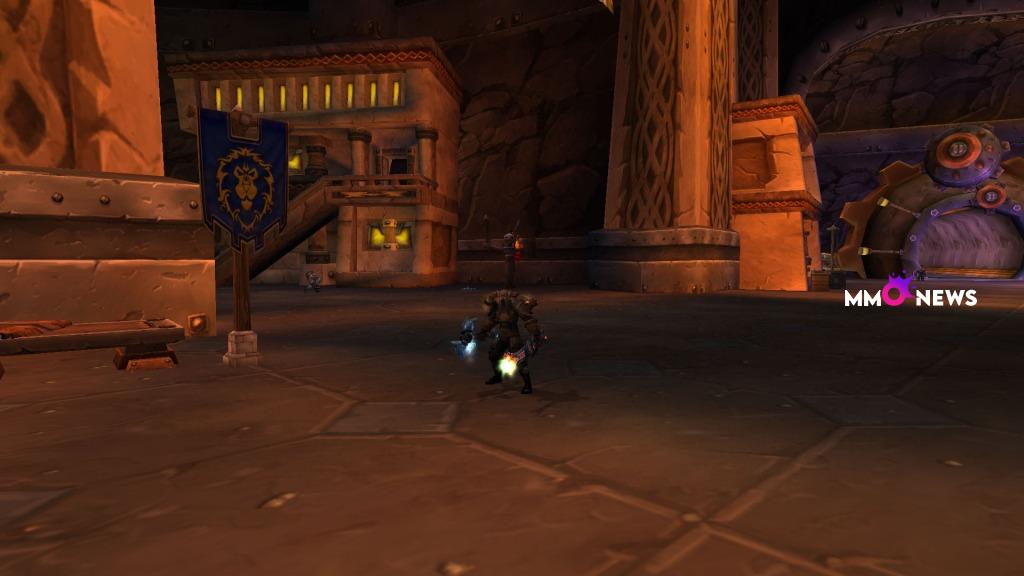 Fury Warriors shine in Phase 4 with the availability of abundant Armor Penetration. Their cleave damage outperforms their single-target damage, but acquiring gear, especially Shadowmourne is crucial for optimal performance. The T10 Ymirjar Lord's Battlegear boosts Execute, making them even more formidable.
With the Glyph of Shattering Throw, Fury Warriors gain a powerful utility ability, Shattering Throw, which benefits the entire raid. They also offer Commanding Shout for increased raid survivability and effective Sunder Armor stacking with the Glyph of Sunder Armor.
Shadow Priest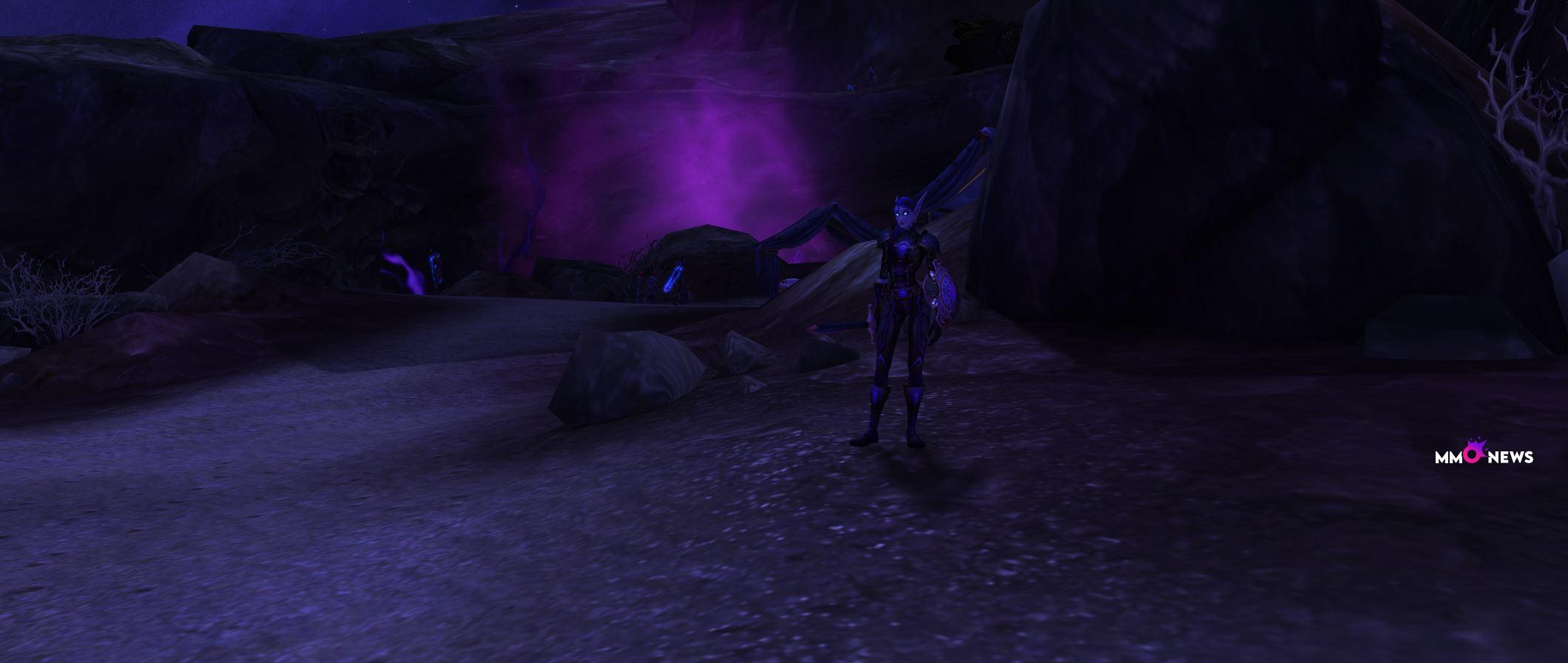 Shadow Priests ascend to the S-Tier with excellent single-target damage and strong cleave potential, nearly on par with Affliction Warlocks and Balance Druids. The T10 Crimson Acolyte's Regalia's 4-item set bonus streamlines their single-target rotation, emphasizing Mind Flay.
For AoE damage, Shadow Priests rely on multi-DoTing with Vampiric Touch and Shadow Word: Pain. Their position-dependent AoE with Mind Sear makes Multi-Dotting crucial in boss encounters. The Phylactery of the Nameless Lich trinket significantly boosts both single-target and cleave damage.
Shadow Priests bring substantial utility, offering Spell Hit boost, damage soaking with Dispersion, and mana restoration through Vampiric Touch and Hymn of Hope. Dispersion proves invaluable for the Lich King encounter, where Shadow Priests are tasked with soaking damage from spirits.
Marksmanship Hunter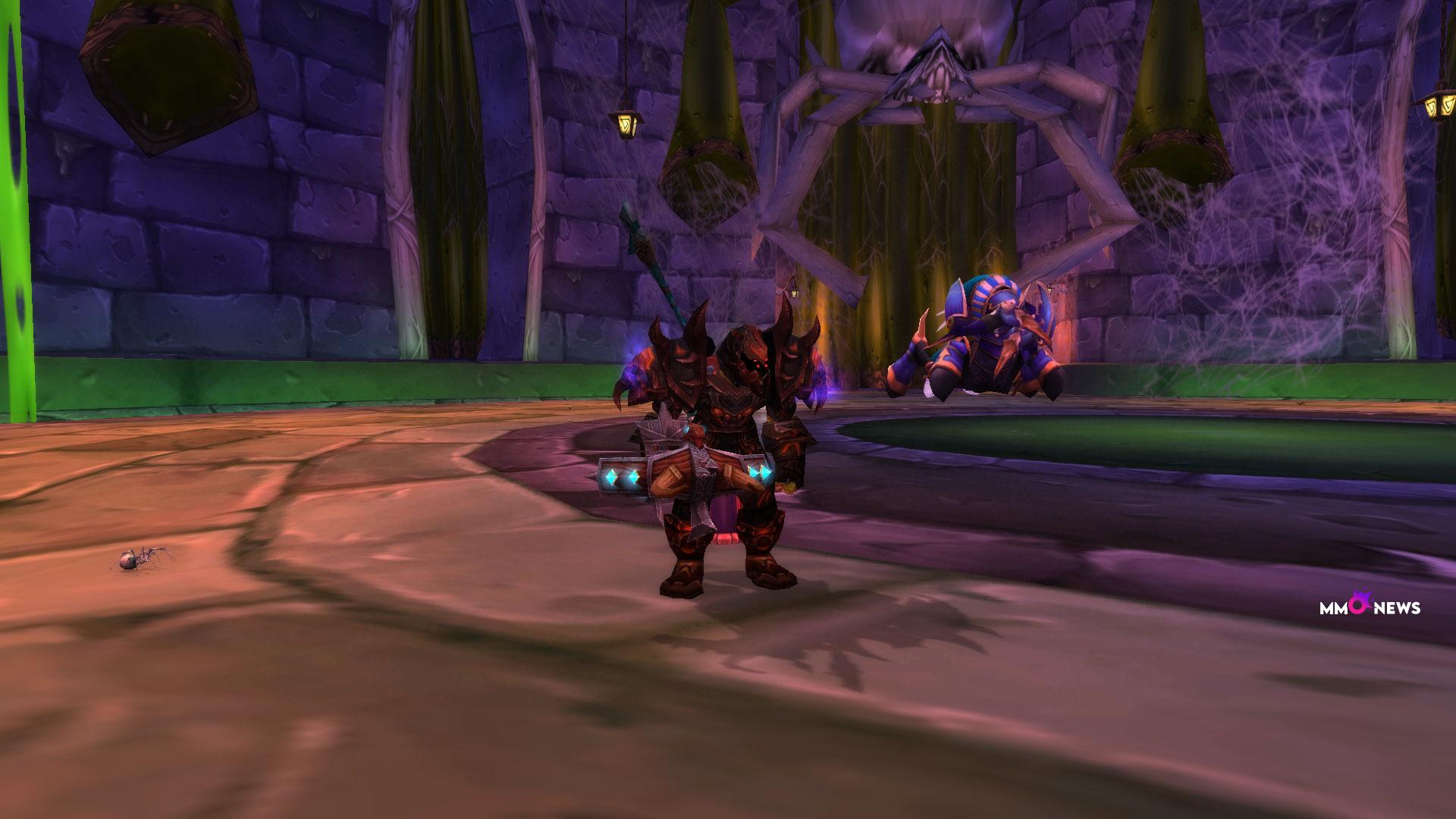 Marksmanship Hunters climb to the S-Tier thanks to an abundance of Armor Penetration in Icecrown Citadel. Trap Weaving becomes a standard tactic for all Hunter specializations, and the Ahn'Kahar Blood Hunter's Battlegear provides massive damage boosts. The T10 set's 4-item bonus enhances damage in AoE encounters.
Marksmanship Hunters offer two unique effects: Trueshot Aura for a 10% Attack Power increase and Readiness, allowing for resets of key abilities. These effects make them a valuable addition to raid compositions.
Balance Druid in WoW WotLK DPS Tier List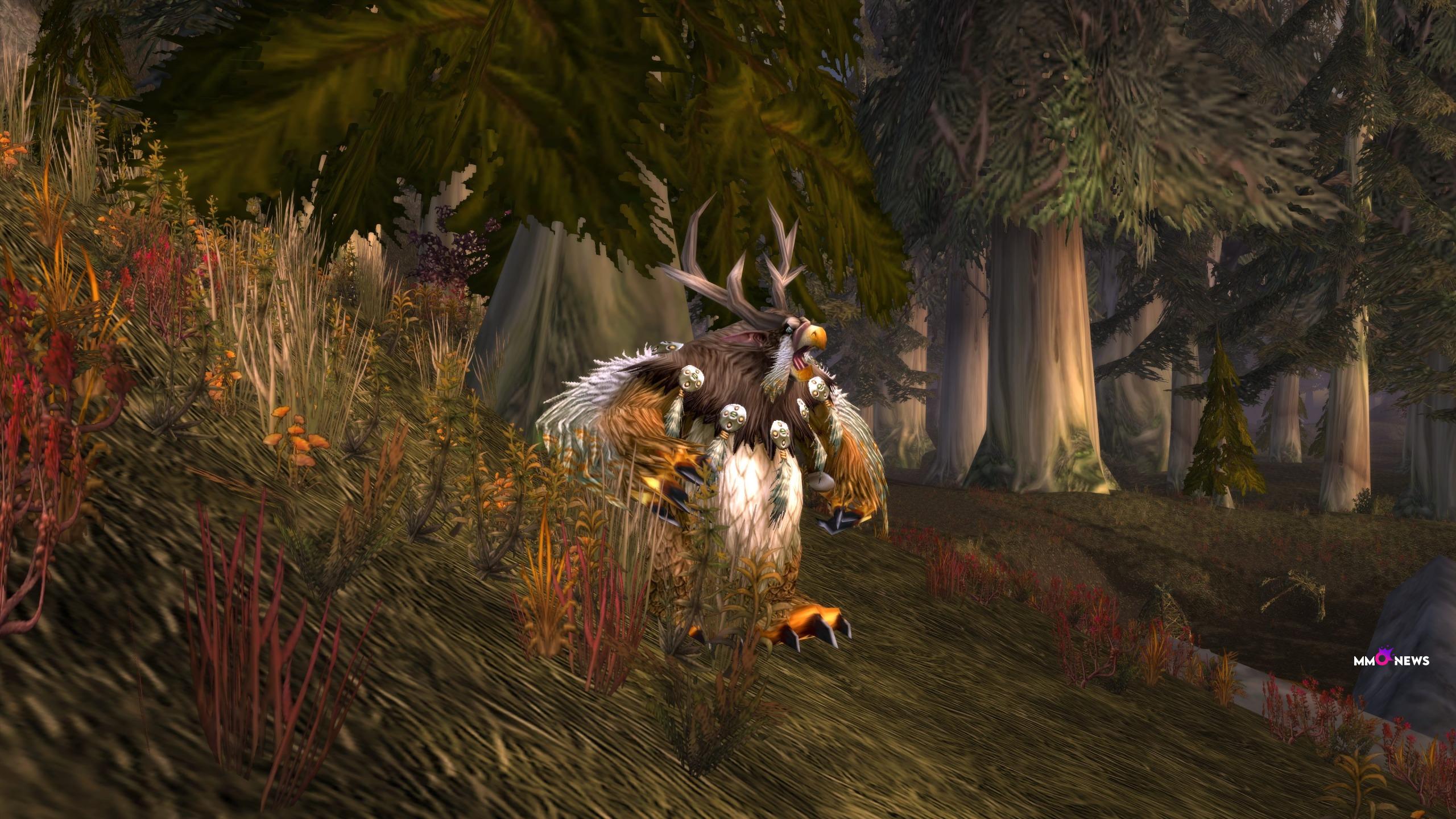 Druids emerge as one of the top DPS specializations in WoW WotLK DPS Tier List Phase 4, excelling in both single-target and AoE scenarios. The Lasherweave Regalia's item-set bonuses synergize with Omen of Clarity procs. The 4-item set bonus introduces a new DoT that complements their rotation.
Balance Druids' Moonkin Form enhances survivability and provides Critical Strike Chance and Haste to nearby raid members. They also offer a Spell Hit Debuff with Improved Faerie Fire and essential class-wide utility effects like Innervate and Rebirth.
Retribution Paladin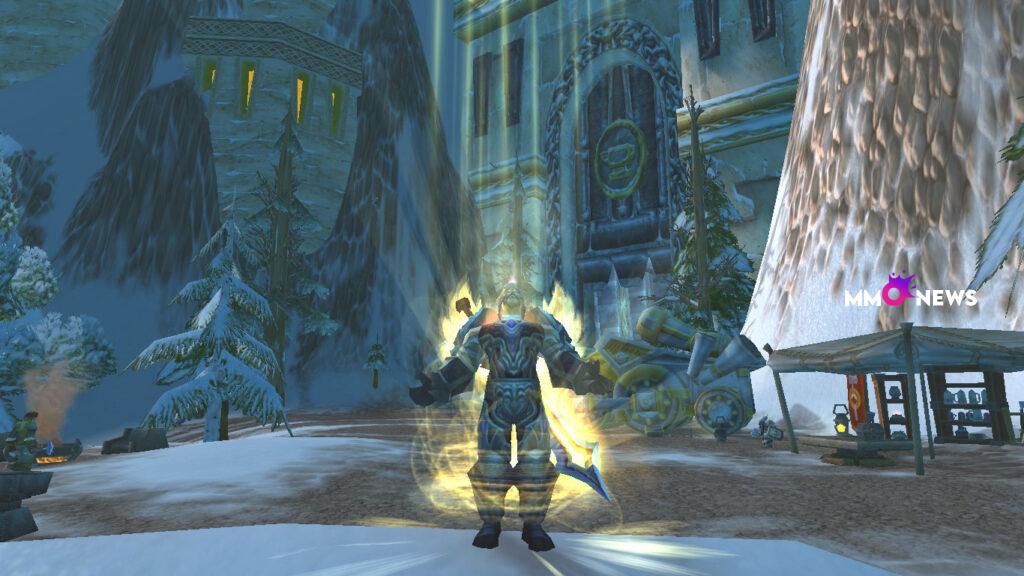 Retribution Paladins are a must-have in any raid composition, not only for their utility but also for their impressive damage output. With the potential to access Shadowmourne, their damage soars. Even without it, Retribution Paladins excel in both single-target and AoE encounters.
The Lightsworn Battlegear's set bonuses significantly impact gameplay, allowing for Divine Storm resets. Retribution Paladins can also rely on Hand of Reckoning as a damage ability with Glyph of Reckoning. Their utility includes various Auras, "Hands," and passive buffs like Sanctified Retribution and Heart of the Crusader. Defensive cooldowns like Aura Mastery and Divine Sacrifice/Divine Guardian are crucial for raid survivability.
WoW WotLK DPS Tier List: A-Tier
In Phase 4 of WotLK Classic, the A-Tier DPS specializations represent strong contenders, offering a significant amount of damage and utility. While they may not reach the pinnacle of damage output, they are highly valuable in raid groups.
Combat Rogue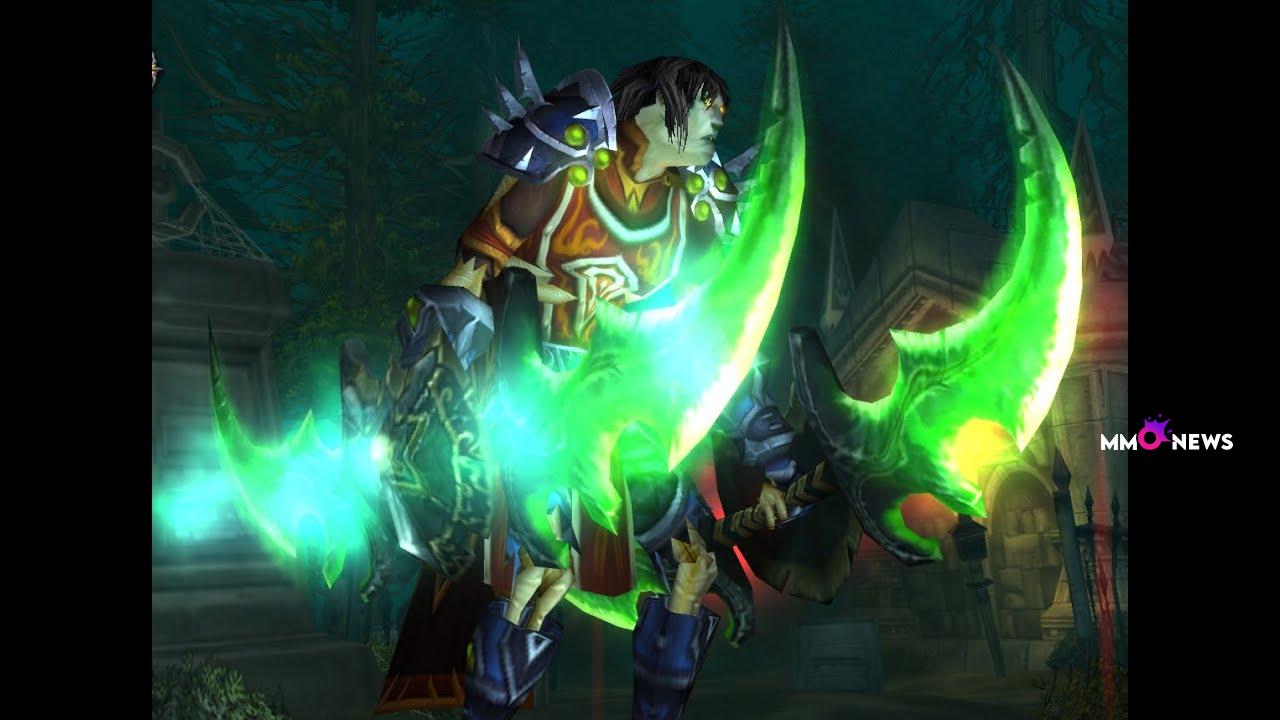 Combat Rogues maintain their A-Tier status in WoW WotLK DPS Tier List Phase 4 and, with the right skill and gear, can even ascend to the S-Tier. The key to their popularity lies in the unique Savage Combat debuff they bring to raids, increasing Physical Damage taken by 4%. This effect is only shared by Arms Warriors and Combat Rogues, and since raid groups usually avoid Arms Warriors, Combat Rogues secure their spot.
Their DPS shines in both single-target and AoE scenarios, thanks to ample Armor Penetration. In optimal setups, they can achieve up to 90% Armor Penetration, making them superior to Assassination Rogues in AoE situations. Fan of Knives, Killing Spree, and Blade Flurry are their go-to tools for AoE encounters.
However, their T10 Shadowblade's Battlegear's item-set bonuses are lackluster compared to other specializations, relying heavily on RNG. This leaves them slightly behind in terms of damage but still makes them a valuable addition to any raid.
In addition to Savage Combat, Combat Rogues provide utility with Tricks of the Trade, Distract, and Expose Armor, along with an array of crowd-control abilities.
Demonology Warlock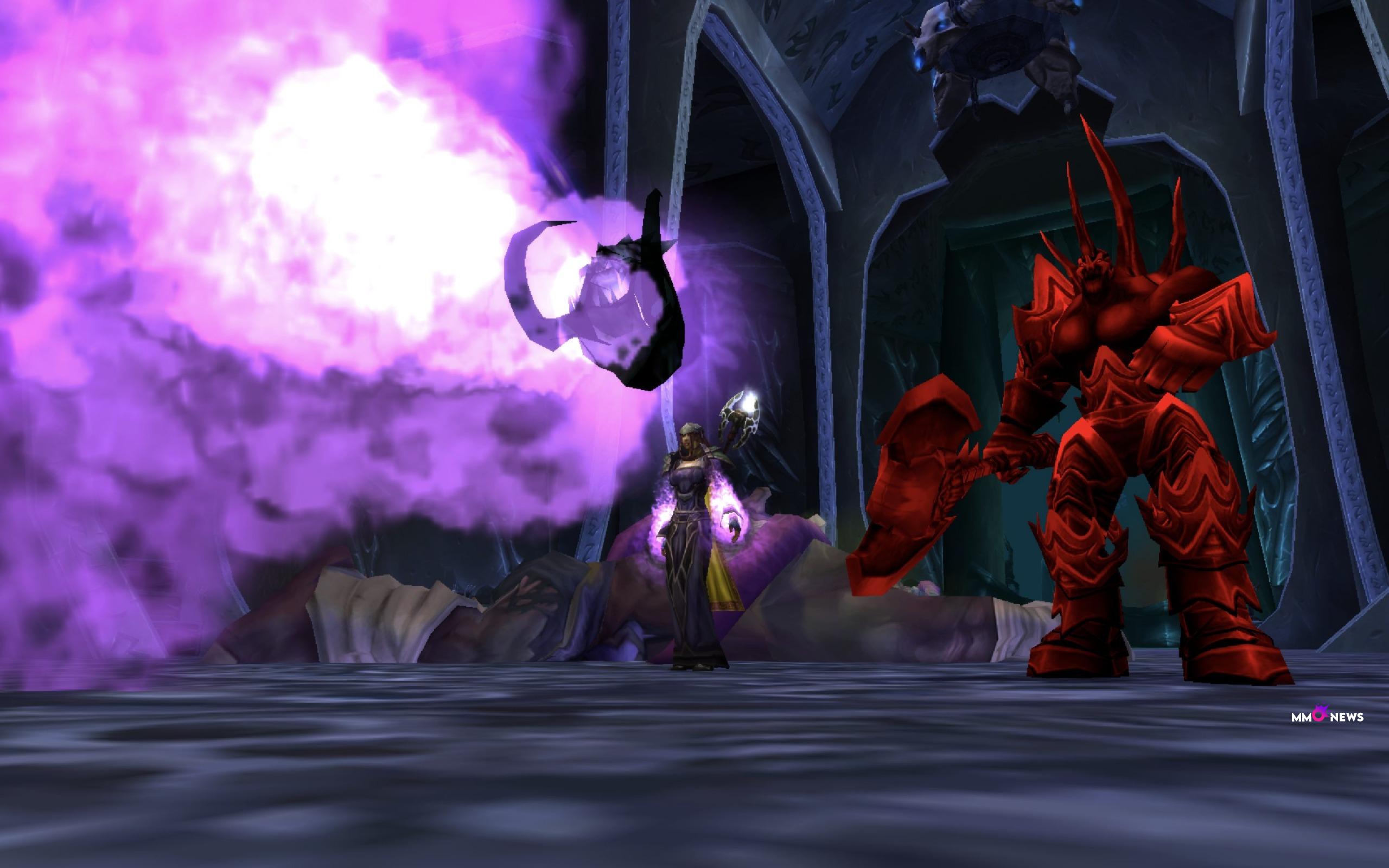 Demonology Warlocks maintain their supportive role in Phase 4, primarily due to the Demonic Pact. While their damage output lags behind Affliction Warlocks, Demonic Pact becomes indispensable in heavy caster compositions. Even in melee-heavy groups, the buff from Demonic Pact empowers healers.
Their damage output, while not exceptional, is comparable to Combat Rogues, and they excel in execution phases. The lack of Multi-DoT capabilities is compensated by heavy burst damage with Metamorphosis and Immolation Aura. Metamorphosis shines in single-target situations, such as Festergut and Rotface.
Demonology Warlocks also benefit from Dark Coven's Regalia by Multi-Dotting enemies, adding to their versatility. They offer utility spells like Ritual of Souls, Create Soulstone, and Ritual of Summoning.
Unholy Death Knight in WoW WotLK DPS Tier List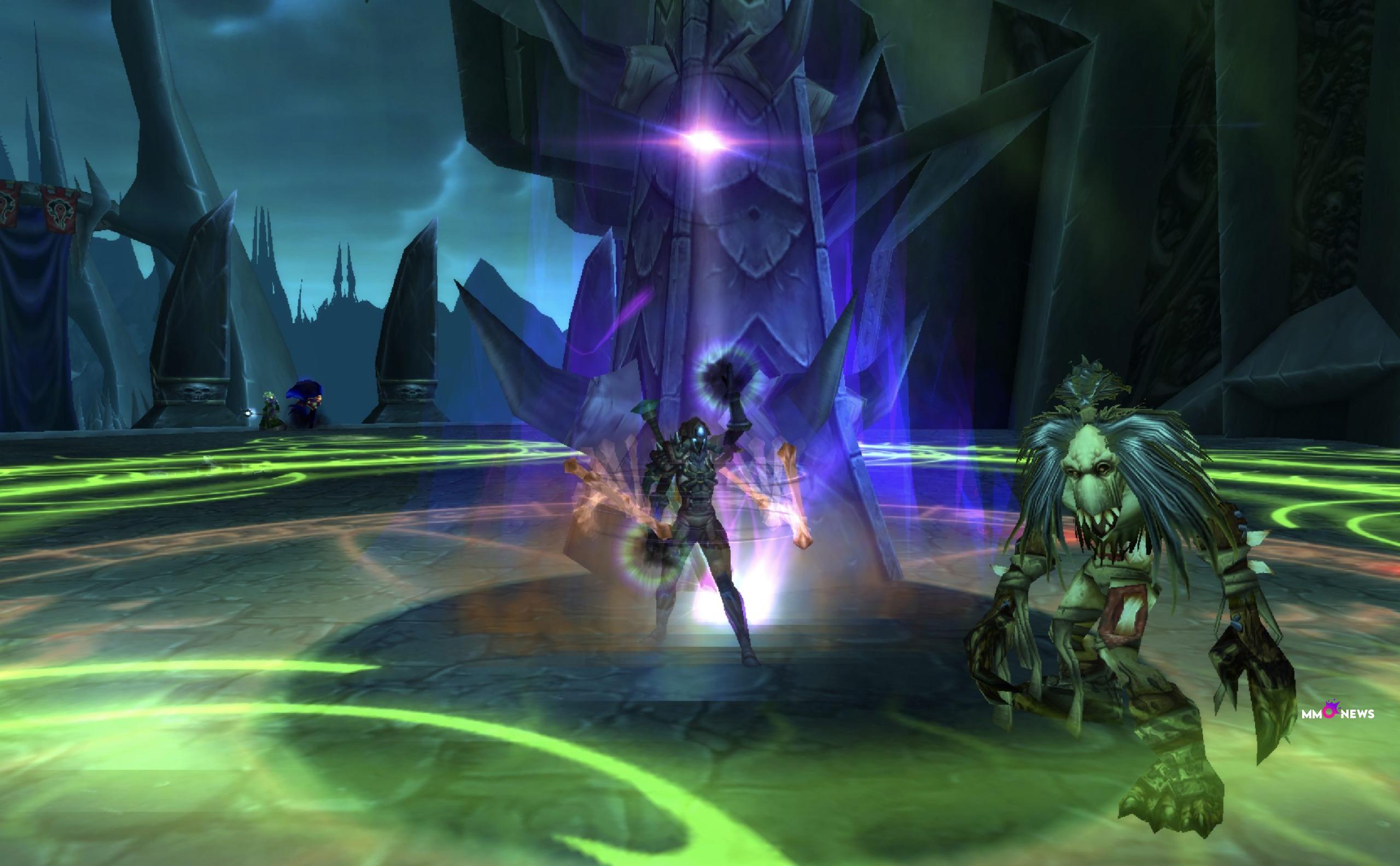 Unholy Death Knights may experience a dip in single-target damage in Phase 4, but they remain the AoE powerhouse. Individual skills and acquiring Shadowmourne are crucial to their performance.
While their single-target damage may resemble Frost Death Knights, their true strength lies in AoE encounters. Wandering Plague makes them dominant in cleave scenarios, consistently outperforming Frost Death Knights.
Phase 4 sees a shift from the Dual-Wield Unholy to the standard 2-Handed Unholy build due to Shadowmourne and the Sigil of the Hanged Man. Shadowmourne is hard to acquire, requiring dedicated guild efforts.
Their T10 Scourgelord's Battlegear item-set bonuses are underwhelming compared to other specializations, offering only a 10% damage increase for Scourge Strike. However, their AoE potential remains unmatched, comparable to Balance Druids, Retribution Paladins, Combat Rogues, Fire Mages, and Affliction Warlocks.
Unholy Death Knights bring valuable utility with Ebon Plaguebringer and the versatile Death Grip.
Frost Death Knight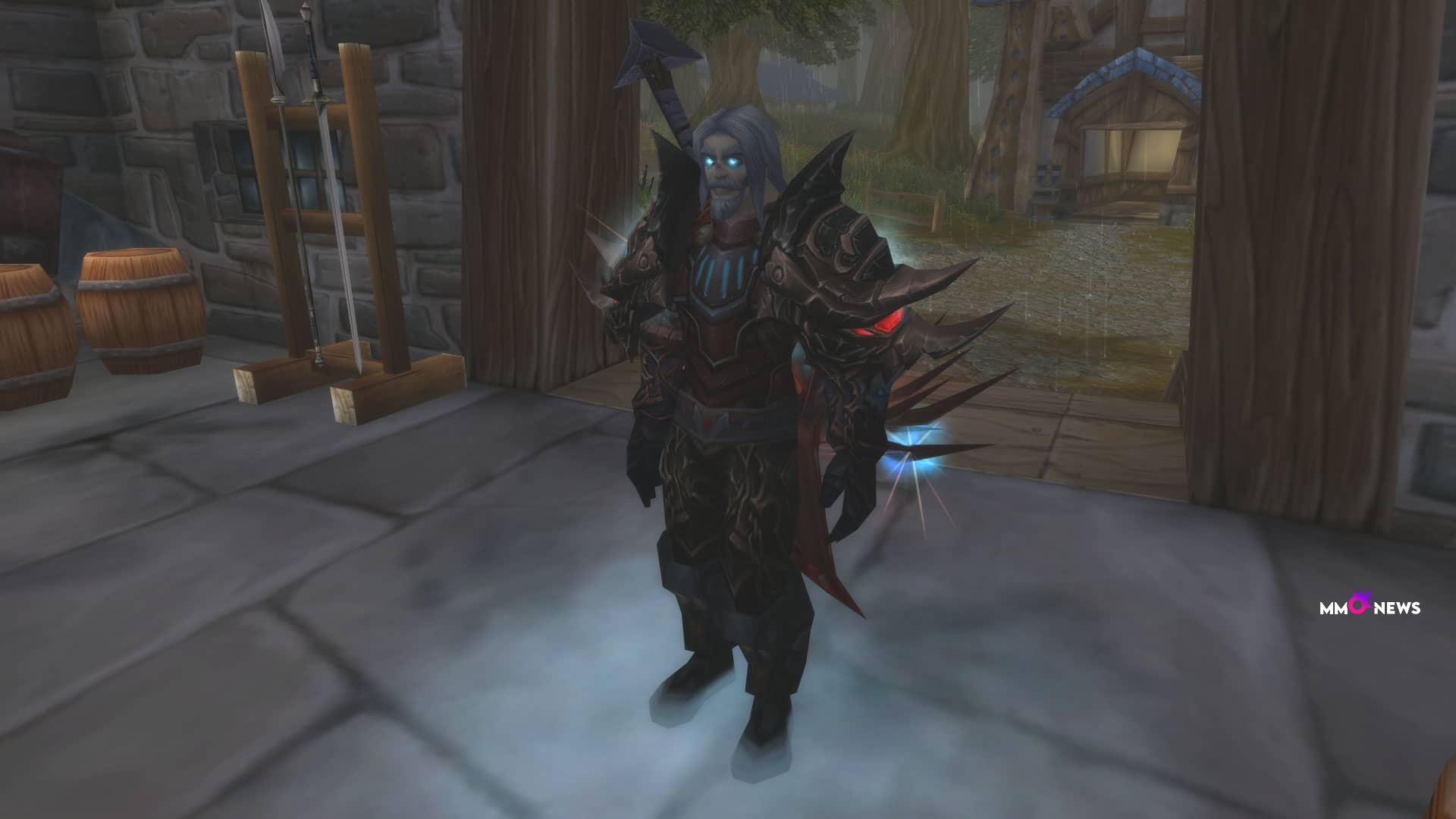 Frost Death Knights maintain their position from the previous phase, excelling in single-target DPS but falling behind in cleave situations compared to Unholy Death Knights. The gap between them narrows in Phase 4, with Frost Death Knights offering higher single-target DPS.
While they don't bring unique buffs, Improved Icy Talons is a valuable raid benefit, especially when Enhancement Shamans are absent.
Like other DPS specializations, Frost Death Knights face underwhelming T10 Scourgelord's Battlegear item-set bonuses, providing only a 10% damage increase for Obliterate. Their strength lies in achieving high single-target damage with the right gear setup.
Survival Hunter in WoW WotLK DPS Tier List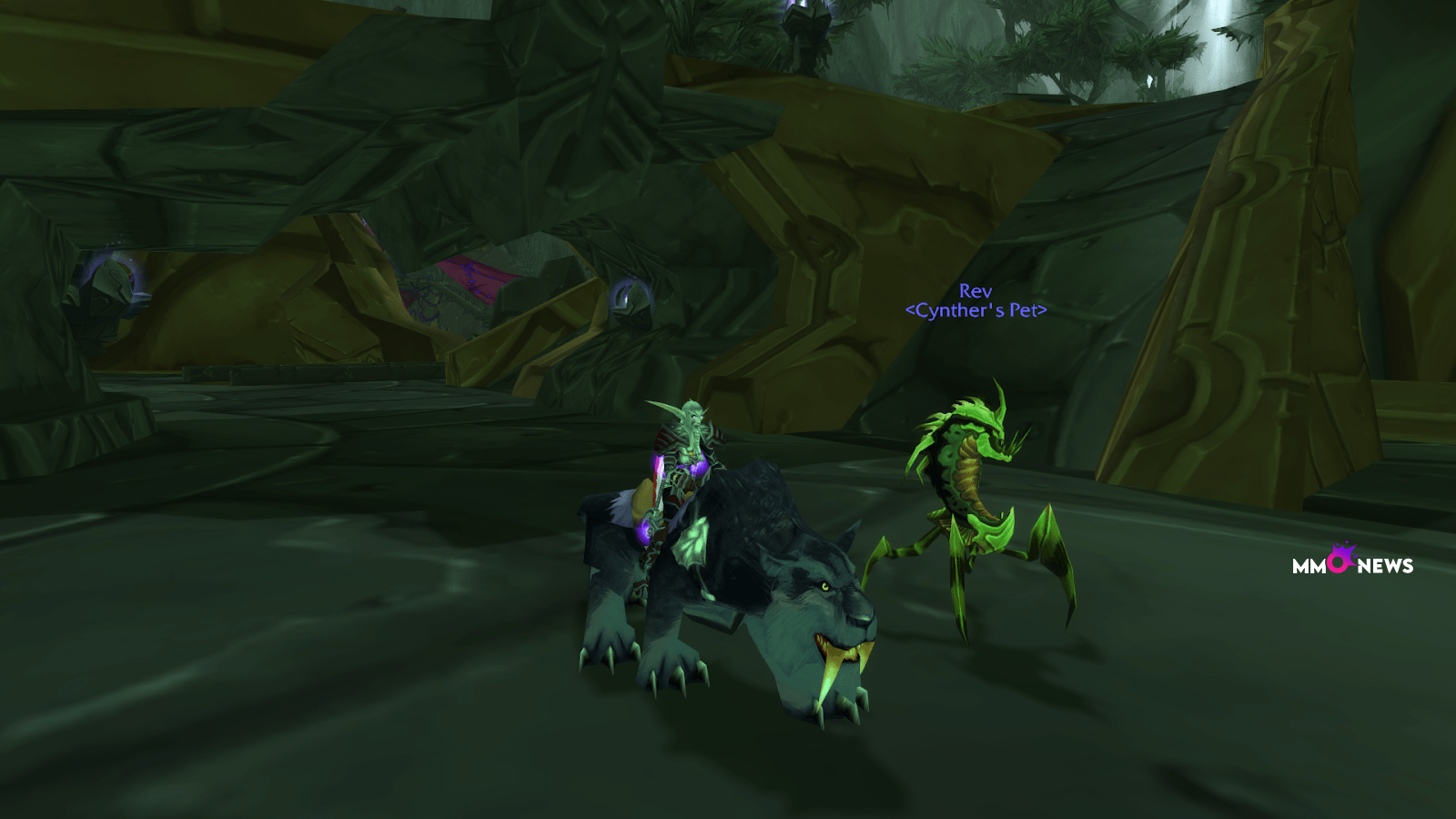 Survival Hunters find themselves slightly weaker in Phase 4 due to the abundance of Armor Penetration in ICC. Marksmanship Hunters outshine them, but Survival Hunters still secure a place in the A-Tier. Trap Weaving becomes standard for all Hunter specializations, making Survival Hunters excel in this aspect.
Ahn'Kahar Blood Hunter's Battlegear provides significant damage boosts, particularly in AoE encounters. The 2-item set bonus and 4-item set bonus boost both the Hunter and their pets. The 4-item bonus shines in AoE situations with multiple Serpent Stings active.
Survival Hunters may lack unique raid effects but are known for their exceptional survivability, making them sturdy additions to any group.
WoW WotLK DPS Tier List: B-Tier
The B-Tier represents specializations with decent damage output but not on par with the A-Tier. Their utility compensates for their slightly lower DPS.
Elemental Shaman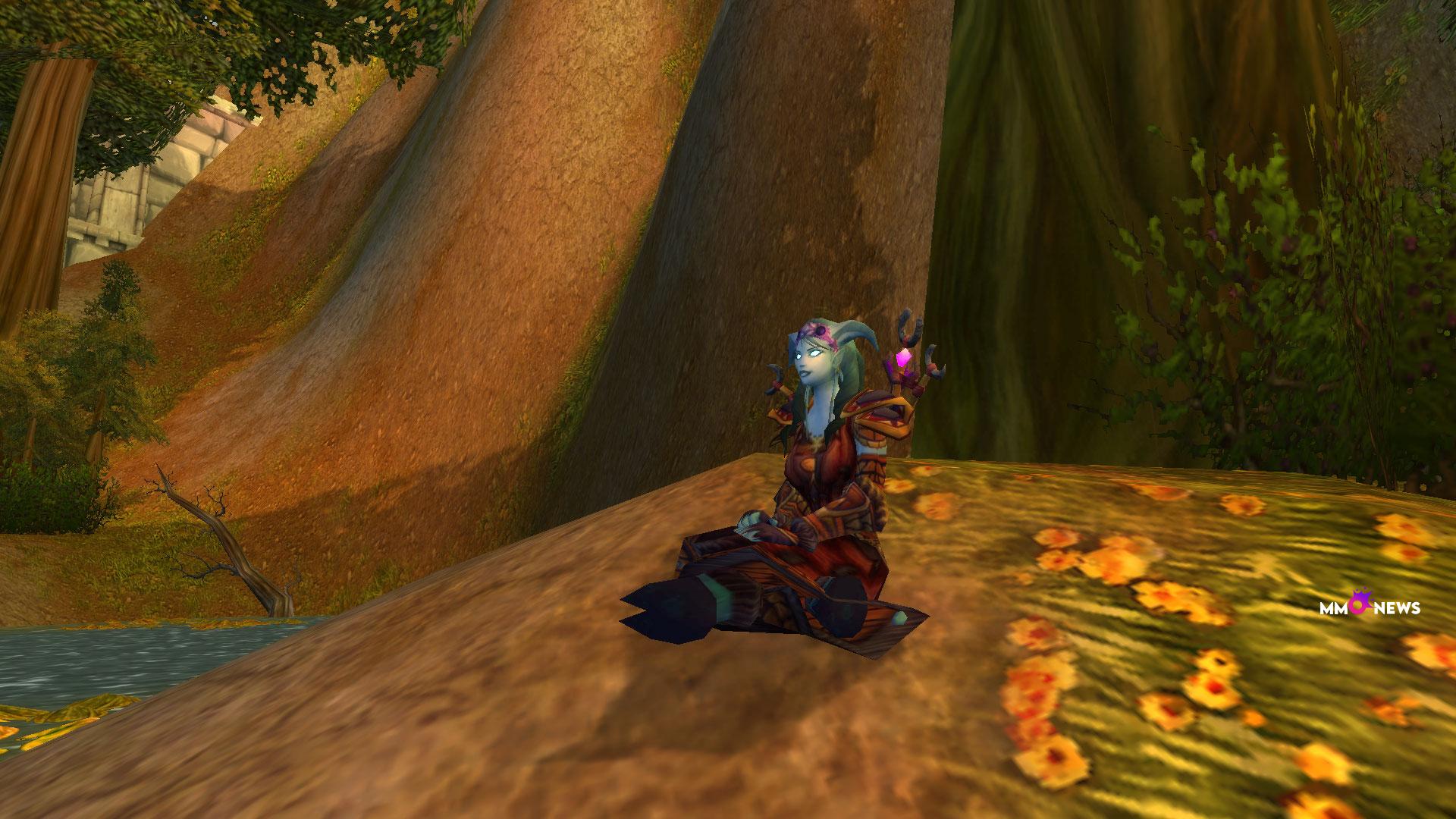 Elemental Shamans see improvement in Phase 4, climbing to the top of the B-Tier. Their damage output now surpasses Enhancement Shamans, thanks to the T10 Frost Witch's Regalia bonuses. These bonuses synergize well with the Phylactery of the Nameless Lich, enhancing their damage output.
However, their utility abilities still face competition from other specializations, limiting their unique raid contributions. Elemental Oath doesn't stack with a Balance Druid's Moonkin Aura, and Totem of Wrath can be overwritten by Demonic Pact.
Enhancement Shamans offer superior survivability and comparable utility, while the demand for Elemental Shamans remains limited.
Enhancement Shaman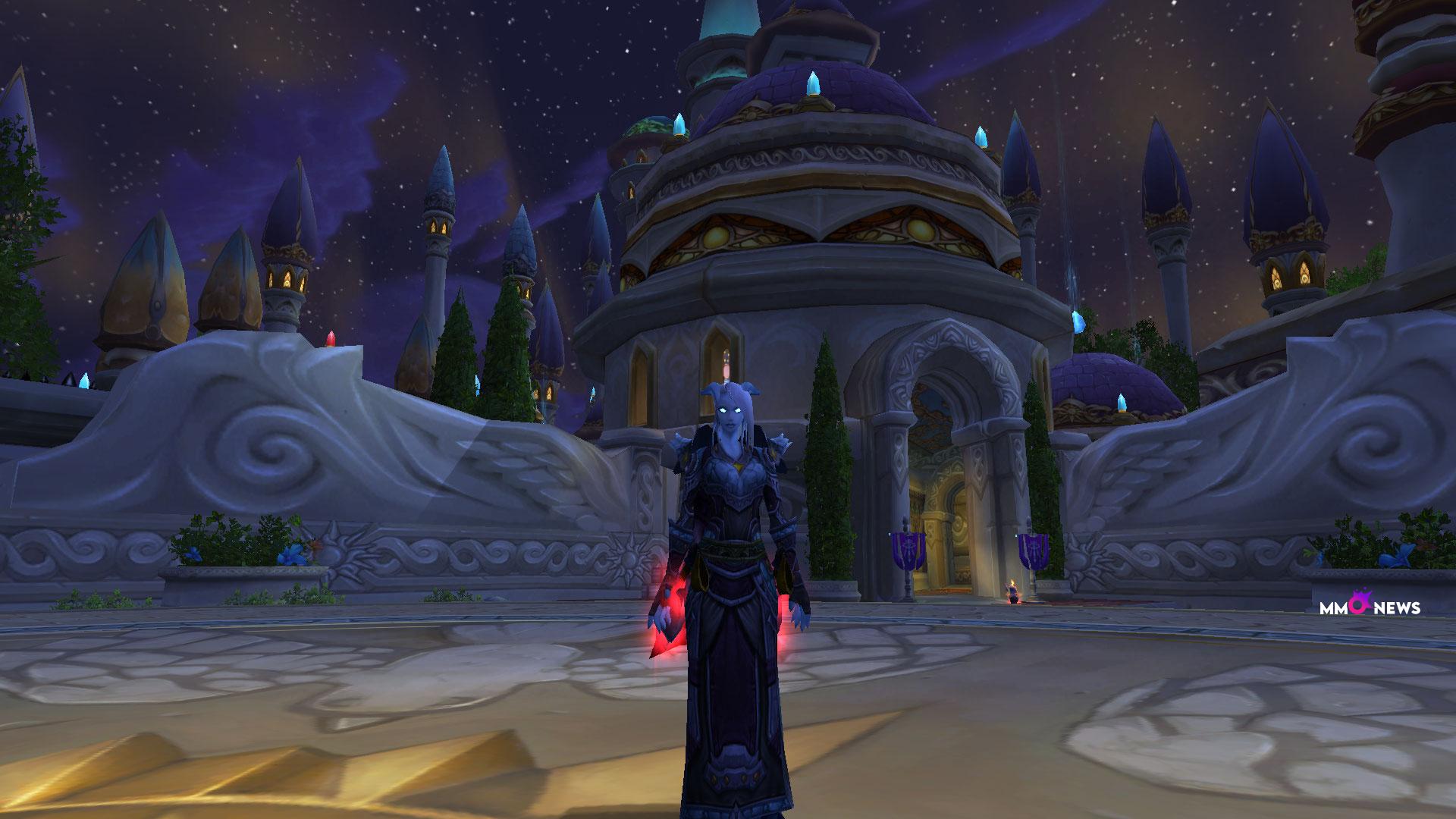 Enhancement Shamans experience a slight dip in performance compared to the previous phase but maintain decent damage output. They shine due to their T10 Frost Witch's Battlegear bonuses, providing substantial damage enhancements. Skill and gear play a significant role in their performance.
Enhancement Shamans bring valuable buffs to raid compositions, including Windfury Totem and Unleashed Rage. While these buffs can be replicated by other classes, their versatility in providing multiple raid spots' worth of buffs makes them a favorable choice.
They also offer utility with Bloodlust/Heroism, Nature Resistance Totem, and Wrath of Air Totem.
Destruction Warlock in WoW WotLK DPS Tier List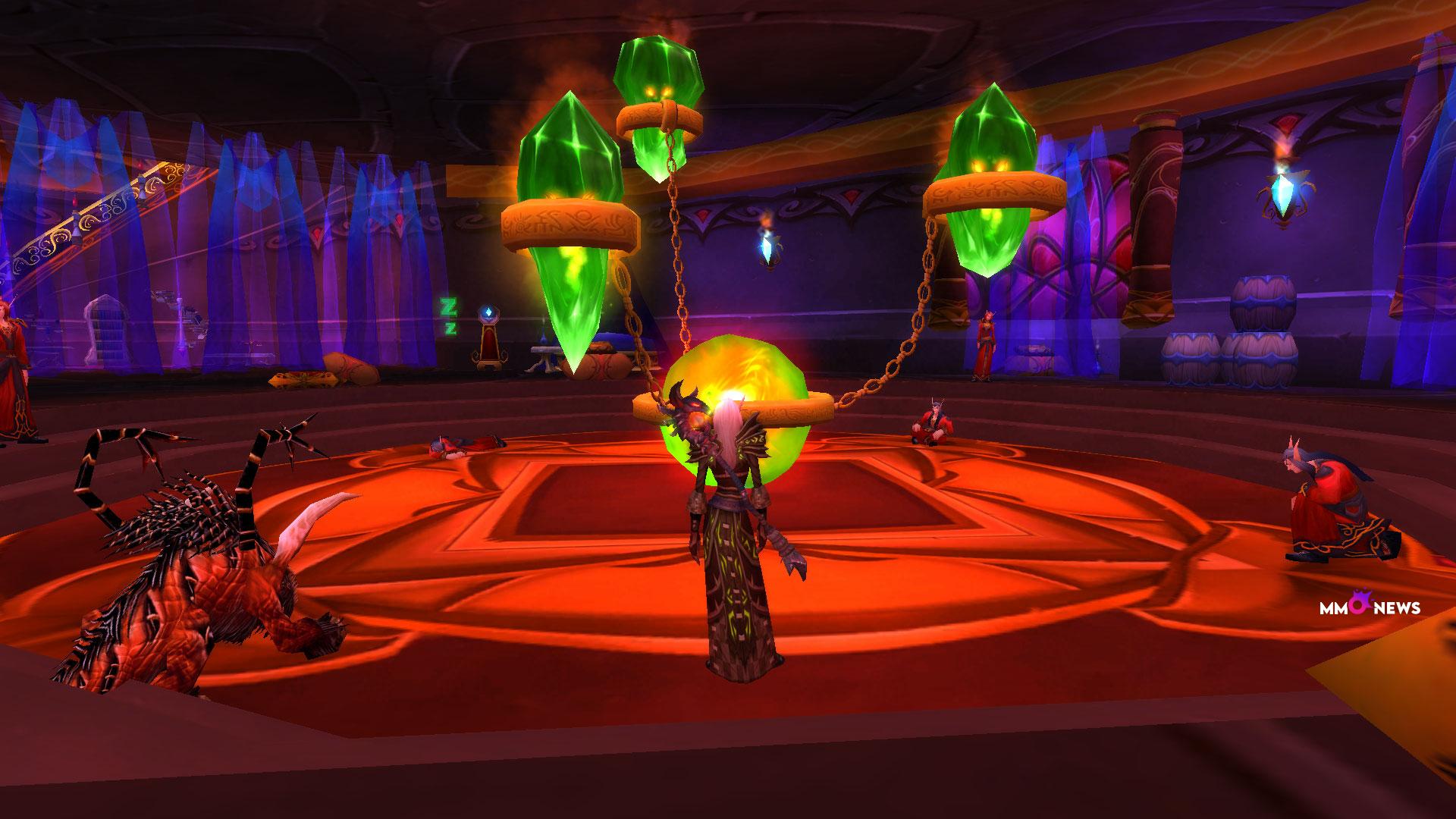 Destruction Warlocks were surprised with their performance in Phase 4, where their damage output became comparable to Elemental and Enhancement Shamans. While their overall damage lags behind the S-Tier and A-Tier, they benefit from ICC caster items.
Like other Warlock specializations, Destruction Warlocks utilize Dark Coven's Regalia by Multi-Dotting. However, they bring no unique raid effects, making them the weakest of the three Warlock specializations.
Their utility spells include Ritual of Souls, Create Soulstone, and Ritual of Summoning, alongside crowd-control abilities like Fear and Shadowfury.
Assassination Rogue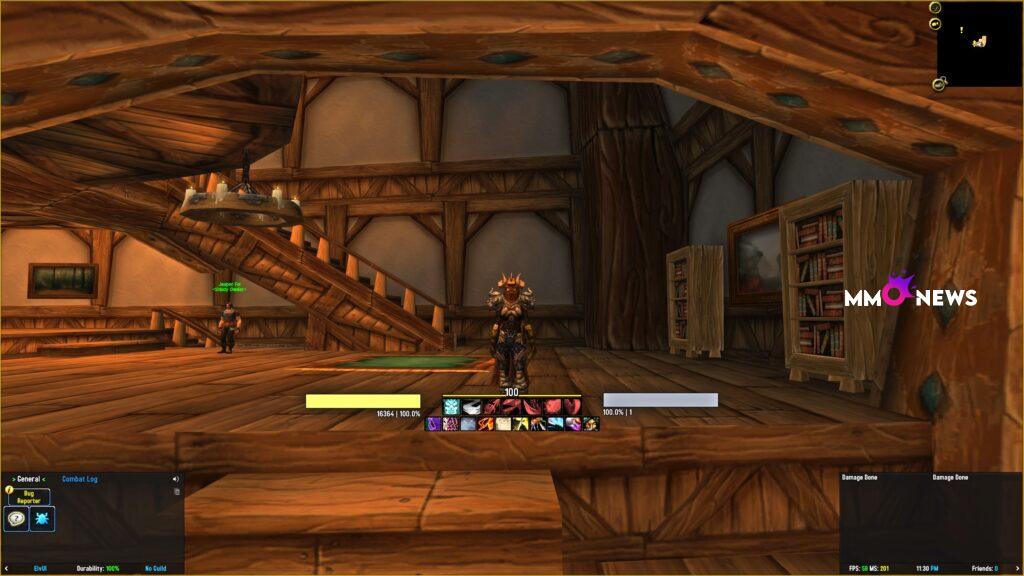 Assassination Rogues see a decrease in performance in Phase 4 due to the prevalence of Armor Penetration. While their damage remains solid, it falls short compared to other physical damage dealers.
They bring minimal utility with Tricks of the Trade, Distract, and Expose Armor. Crowd-control abilities add to their toolkit, but they lack unique raid effects.
Arcane Mage in WoW WotLK DPS Tier List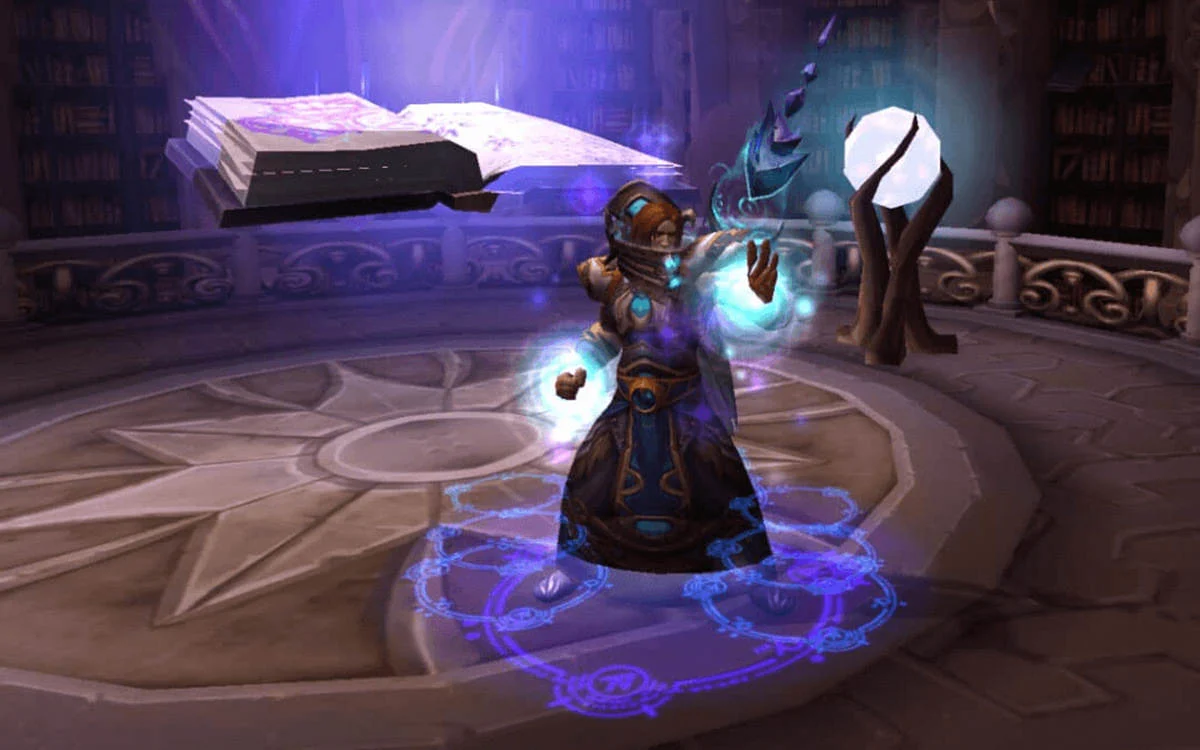 Arcane Mages find themselves in a peculiar position in Phase 4. They possess high burst damage potential, potentially outperforming S-Tier specializations. However, their major drawbacks include mana management issues and a lack of mobility.
Their unreliable single-target damage and subpar AoE capabilities hinder their overall damage output. Arcane Mages struggle in encounters requiring mobility.
Arcane Mage brings little utility, with Arcane Empowerment being their only raid enhancement, albeit not stackable with Retribution Paladins' Sanctified Retribution.
C-Tier
The C-Tier represents WoW WotLK DPS Tier List specializations on the weaker side, offering mediocre damage and limited utility. While they can be viable, they might not secure top DPS spots and may struggle to find raid groups.
Blood Death Knight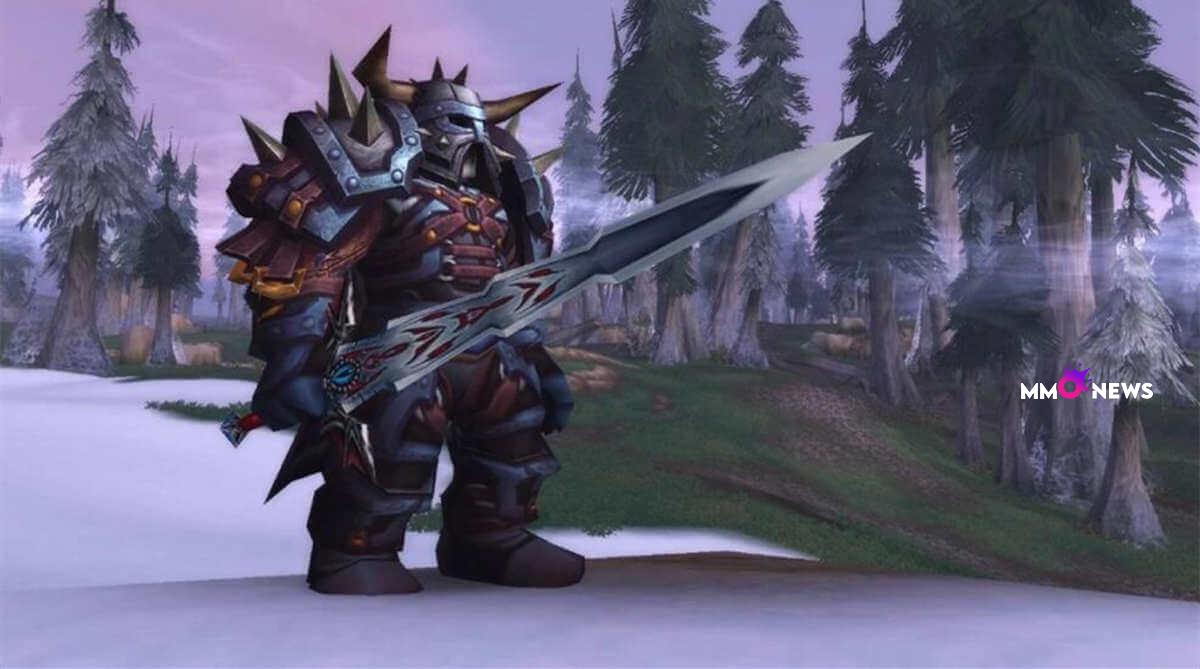 Blood Death Knights see marginal improvement in Phase 4, benefitting from Armor Penetration. Their damage output can reach the high end of the C-Tier or even low B-Tier, with proper gear. The challenge lies in acquiring Armor Penetration gear.
Their utility is limited, with Abomination's Might being replaceable by other classes. Hysteria is unique but sacrifices a DPS spot for a situational damage increase.
Beast Mastery Hunter in WoW WotLK DPS Tier List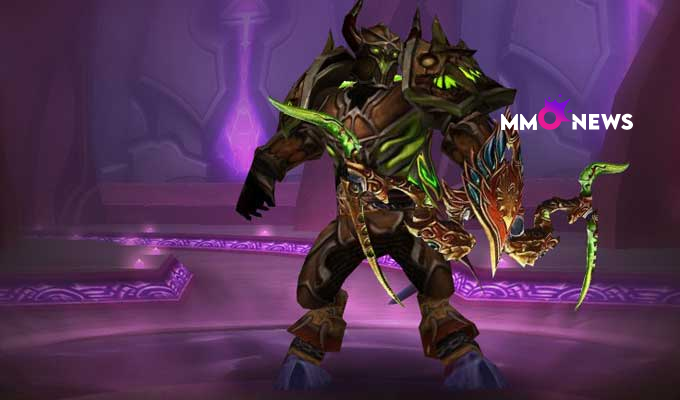 Beast Mastery Hunters become more viable in Phase 4 due to Armor Penetration, but their damage output still lags. Ahn'Kahar Blood Hunter's Battlegear improves their damage, particularly in AoE situations when multiple Serpent Stings are active.
While they offer decent damage output, their utility is eclipsed by other Hunter specializations. Ferocious Inspiration can be replaced by Arcane Mage's Arcane Empowerment or Retribution Paladin's Sanctified Retribution.
Arms Warrior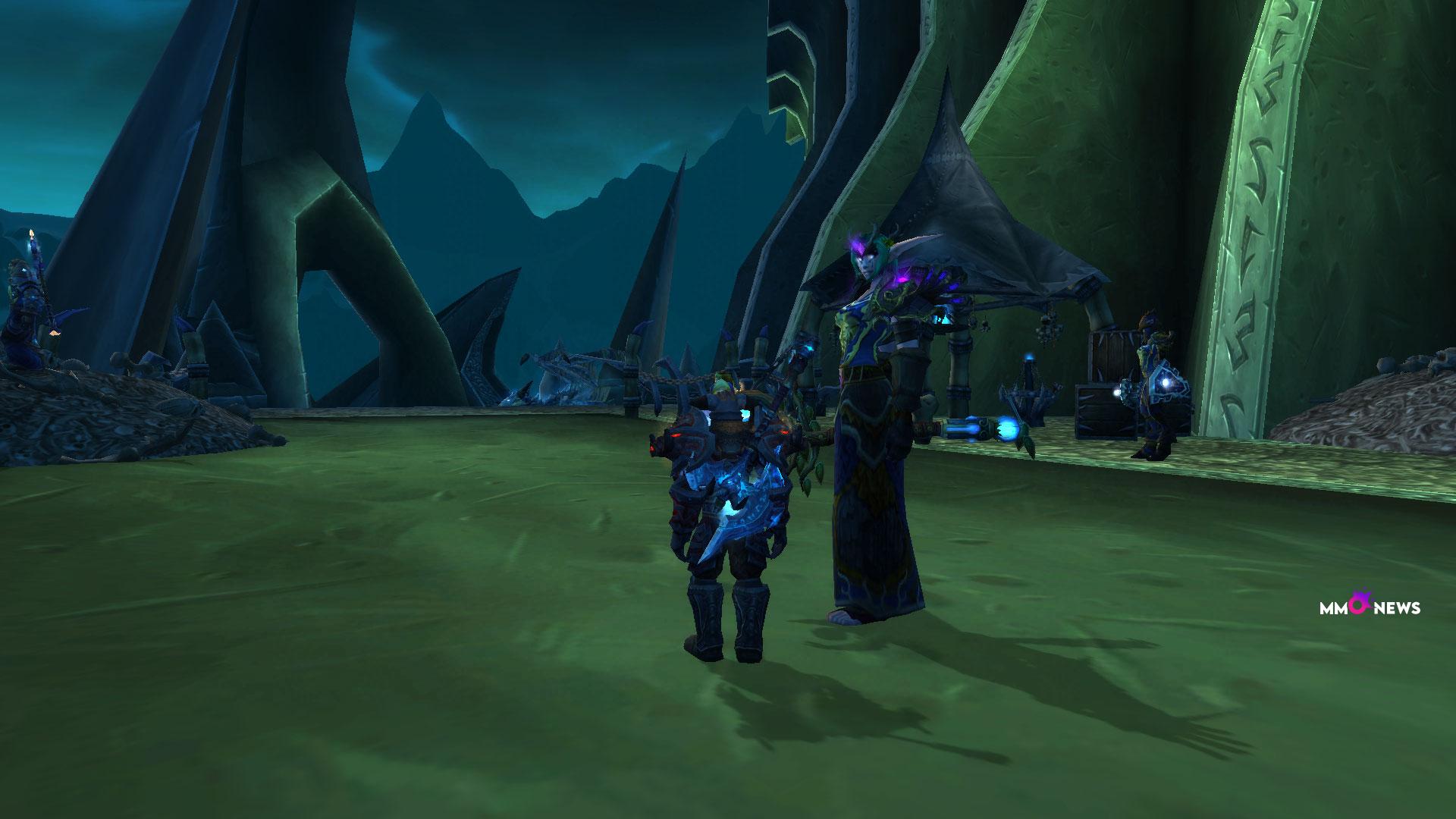 Arms Warriors find themselves in the C-Tier, overshadowed by Fury Warriors. Although they benefit from Armor Penetration, their damage output pales in comparison to other specializations. They require additional effort and exceptional gear to compete.
Arms Warriors provide utility with Mortal Strike and Trauma, but these effects are replicated by other classes like Rogues and Druids. Fury Warriors offer a more favorable gameplay experience and superior damage.
D-Tier
D-Tier specializations WoW WotLK DPS Tier List are deemed unviable for raiding due to their underwhelming damage output.
Subtlety Rogue in WoW WotLK DPS Tier List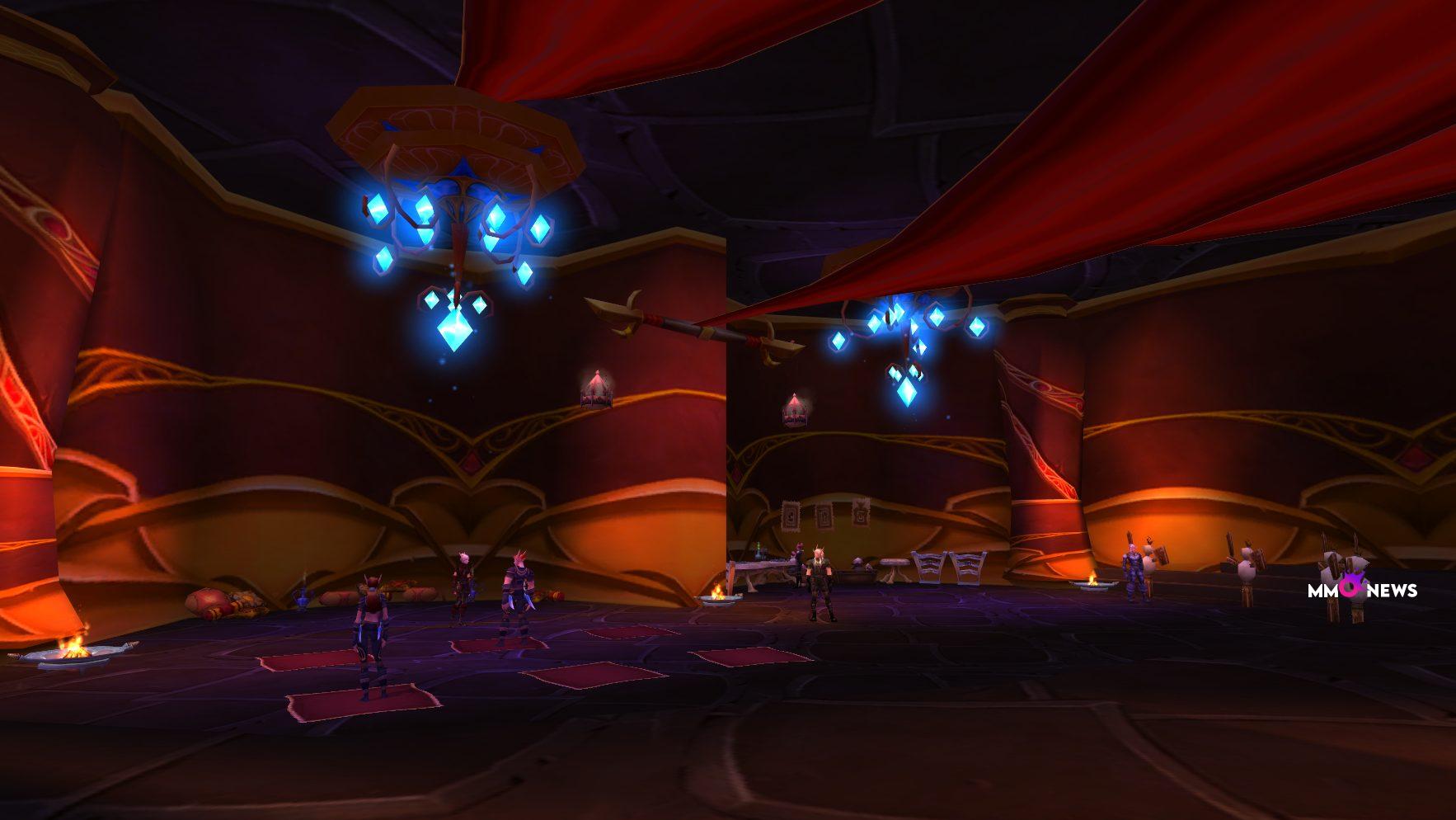 Subtlety Rogues are designed for PvP and offer negligible single-target damage in PvE. Their lack of Cleave damage further limits their viability.
Frost Mage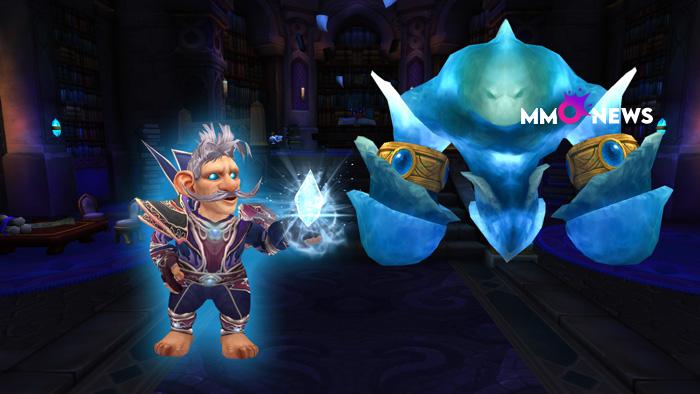 Frost Mages remain underperformers in PvE, designed primarily for PvP content. Despite efforts to make them viable, they still struggle to match the damage output of other Mage specializations.
In Phase 4 of WotLK Classic, choosing the right DPS class is crucial for both personal performance and raid success. While the tier list provides valuable insights, remember that player skill and raid composition also play pivotal roles. Consider your preferences, playstyle, and the needs of your raid group to make an informed choice. Whether you aim for the top of the DPS meters or simply want to enjoy the game, WotLK Classic offers a variety of options to suit your gaming journey.