Gather your tankards, don your finest revelry attire, and brace yourself for an unforgettable time in the enchanting world of Azeroth! WoW WotLK Brewfest, a grandiose celebration steeped in merriment and good cheer, is just around the corner. In this comprehensive guide, we'll delve deep into the heart of this festive event, answering all your burning questions: What is WoW WotLK Brewfest? When does WoW WotLK Brewfest start? And what rewards await eager participants in this raucous revelry?
What is WoW WotLK Brewfest?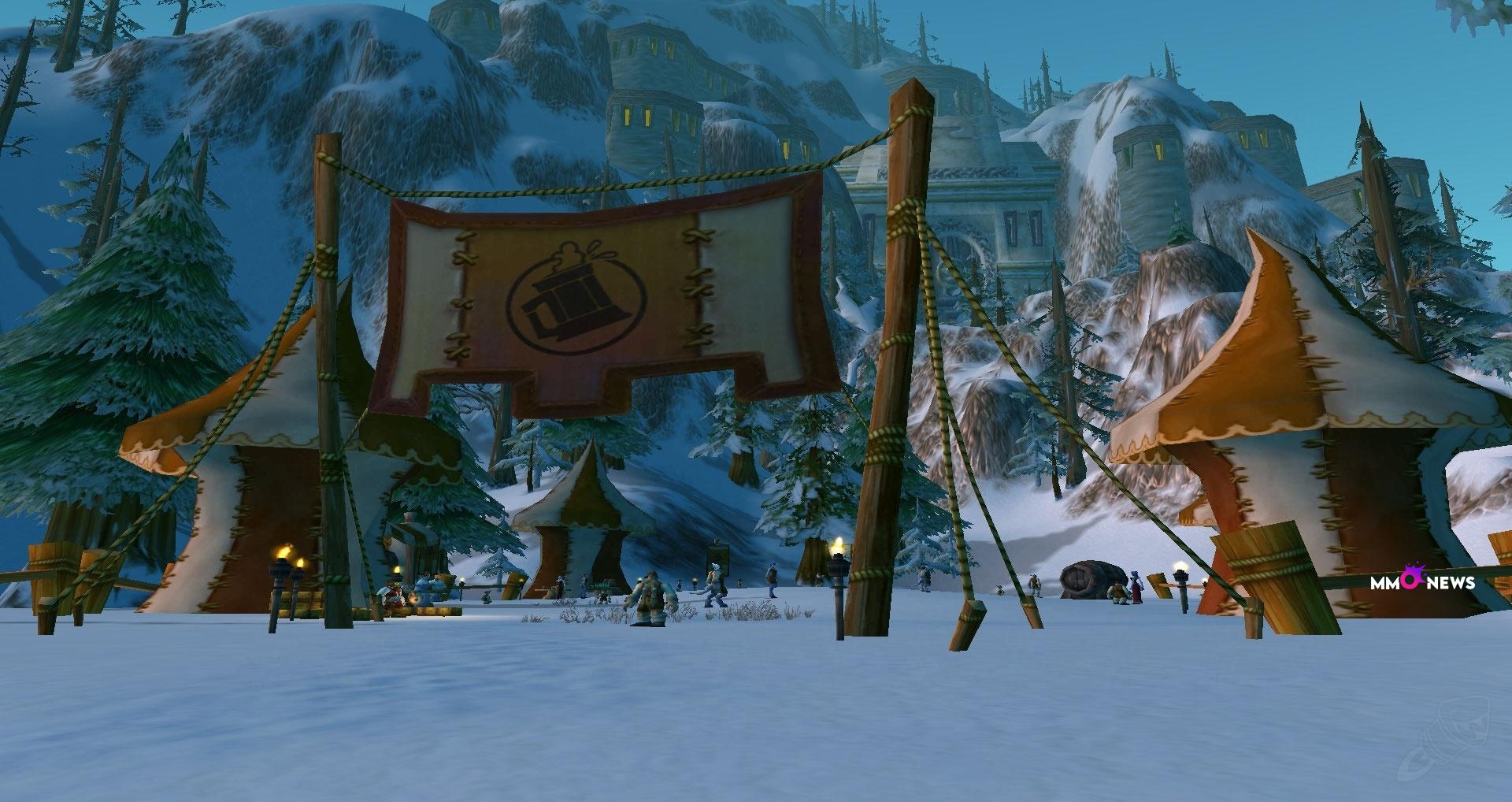 Before we dive headlong into the frothy mugs and festive fervor, let's first unravel the enigmatic tapestry of WoW WotLK Brewfest.
WoW WotLK Brewfest, is a spectacular in-game event that occurs annually in the mystical realms of World of Warcraft. This event is a continuation of the beloved Brewfest tradition that has been celebrated throughout Azeroth, evolving and expanding with each passing year.
Brewfest itself is an homage to the rich tradition of Oktoberfest, a real-world Bavarian festival where merrymakers gather to revel in the delights of beer, food, and camaraderie. In WoW Brewfest, the celebrations encompass more than just brew; they include a wide range of entertaining activities, distinctive quests, and tempting rewards.
When Does WoW WotLK Brewfest Start?
Mark your calendars, intrepid adventurers, for the WoW WotLK Brewfest typically kicks off around September 20th and continues the revelry until October 6th. This two-week extravaganza provides ample time for players to immerse themselves in the joyous celebrations and partake in all the exciting activities.
However, it's worth noting that the exact start and end dates may vary from year to year. Be sure to keep an eye on official announcements and event calendars to ensure you don't miss out on any of the fun.
What Rewards Await at WoW WotLK Brewfest?
Now, let's turn our attention to the tantalizing rewards that await those who embrace the spirit of WoW WotLK Brewfest. Whether you're a veteran champion of Azeroth or a fledgling adventurer, these treasures will surely pique your interest.
Brewfest Tokens
At the heart of the Brewfest reward system are the Brewfest Tokens. These charmingly crafted coins can be earned by participating in various Brewfest activities, completing quests, or simply indulging in the festive ambiance. Brewfest Tokens serve as the primary currency during the event, allowing you to purchase a wide array of goodies.
Brewfest Garb
Embrace the spirit of Brewfest by donning some of the most fetching and thematic attire. Brewfest Garb, including lederhosen and festival dresses, can be obtained using your hard-earned Brewfest Tokens. Dressing the part not only adds to the immersive experience but also grants you the title of "Brewmaster" – a badge of honor among revelers.
Epic Brewfest Mounts
For those who crave the open roads of Azeroth, Brewfest presents an opportunity to acquire two unique epic mounts: the Swift Brewfest Ram and the Great Brewfest Kodo. These majestic beasts of burden can be purchased with Brewfest Tokens, allowing you to traverse the lands of Azeroth in style.
Brewfest Enthusiast's Items
In addition to attire and mounts, you can splurge your Brewfest Tokens on a plethora of themed items. From the Brewfest Pony Keg, which grants you a Brewfest Pony, to the Wolpertinger's Tankard – an adorable pet companion – the variety of collectibles is sure to delight both new and seasoned players.
All items a character can get
Beyond the thrill of defeating Coren Direbrew and securing epic mounts, Brewfest offers a chance to earn additional rewards and achievements. Some of the noteworthy drops include: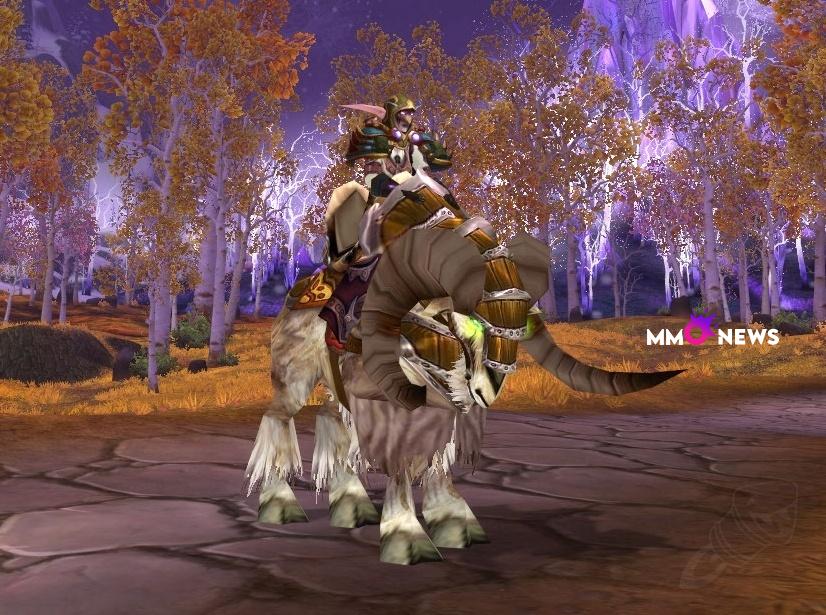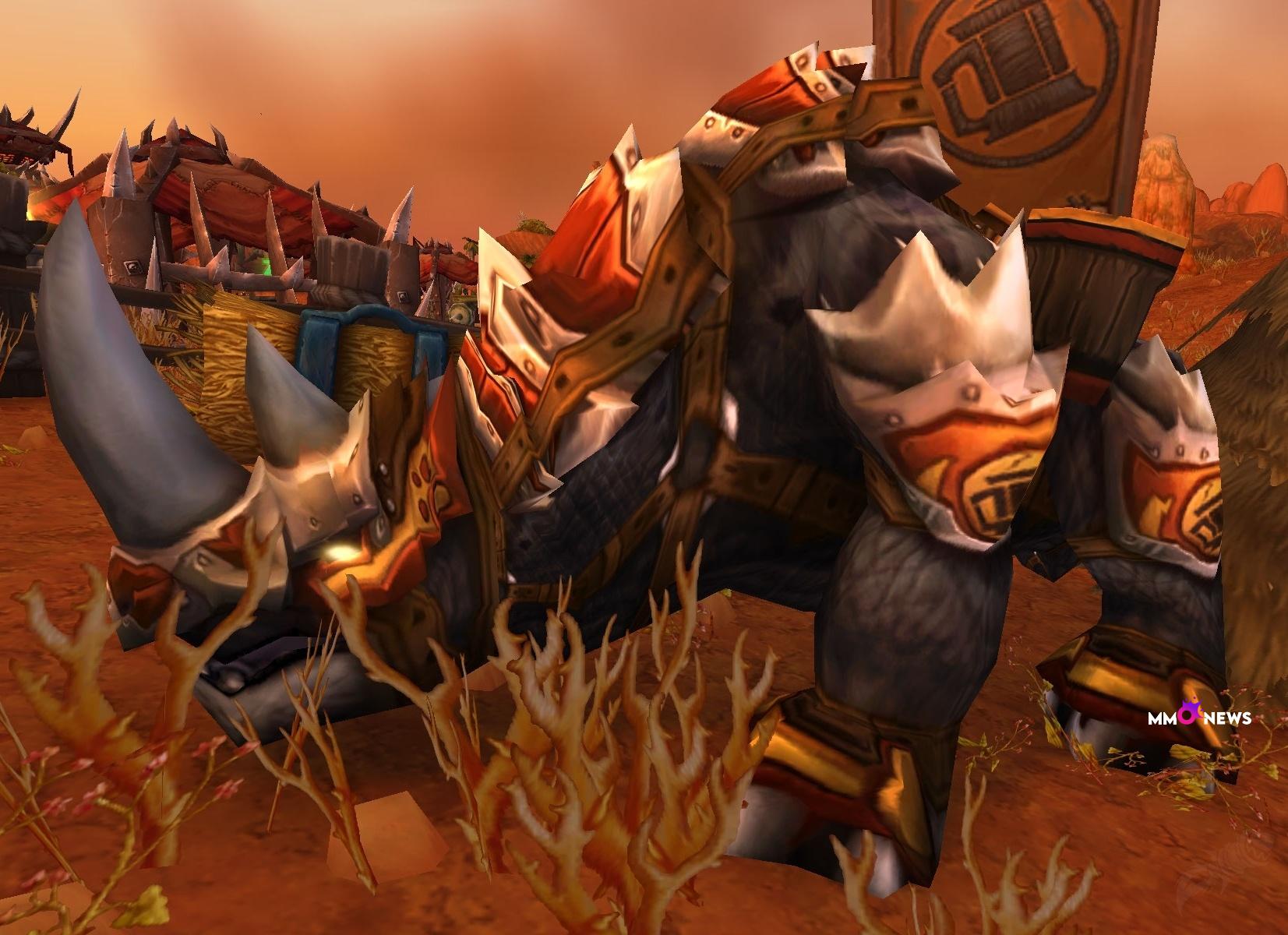 Brew of the Month Club
One of the most coveted rewards in WoW WotLK Brewfest is an invitation to join the Brew of the Month Club. As a member, you'll receive a unique brew each month, allowing you to expand your collection of potent elixirs. This exclusive club membership can be obtained through a questline that starts during Brewfest.
Achievements and Titles
For the completionists among us, Brewfest offers a slew of achievements to pursue. Earning these achievements not only adds to your in-game bragging rights but also unlocks titles like "Brewmaster" and "the Brewmaiden."
Participating in WoW WotLK Brewfest: A Step-by-Step Guide
Now that you're well-acquainted with the essence of WoW WotLK Brewfest, let's embark on a journey through the various activities and quests that will lead you to the coveted rewards. Here's your step-by-step guide to making the most of this splendid celebration:
Acquiring Brewfest Tokens
To kickstart your Brewfest adventure, you'll need Brewfest Tokens. You can earn these tokens through a variety of ways:
Core Activities: Participate in Brewfest's core activities, such as the Brewfest Chowdown, the Racing Rams, and the Dark Iron invasion, to earn tokens. These events are scattered throughout the Brewfest grounds and offer fun challenges.
Daily Quests: Be on the lookout for daily quests offered by the Brewfest organizers. These quests, which may involve tasks like delivering brew or rescuing festivalgoers, yield additional Brewfest Tokens.
Special Loot: Keep an eye out for Dark Iron Dwarves and their prized kegs. Attacking them can yield Brewfest Tokens, as well as a chance at rare drops like the Swift Brewfest Ram mount.
Brewfest Apparel
Once you've amassed enough Brewfest Tokens, it's time to adorn yourself in Brewfest attire. Visit the Brewfest Clothiers to peruse their selection of festival-themed clothing, including lederhosen, dresses, hats, and more. Embrace the spirit of the event and earn your Brewmaster title by donning these festive garments.
Meeting Coren Direbrew
To meet Coren Direbrew and claim your share of his bounties, you'll need to venture into the heart of Blackrock Depths, within the Grim Guzzler. There, you'll find a cluster of NPCs huddled around a mole machine. You could utilize this machine to reach the Grim Guzzler directly, but if you're up for a more adventurous route through the heart of Blackrock Depths, the choice is yours. If luck favors you or one of your companions, you might even secure a Direbrew's Remote, which allows you to summon a mole machine from anywhere in the world, taking you straight to the festivities.
Each player can summon Coren Direbrew once per day, but the loot roll knows no limits. If you have multiple characters, consider joining a group that rotates characters, maximizing the daily boss kills. Remember that although Coren Direbrew can be confronted with a raid group, the instance itself can accommodate a maximum of 5 players at a time.
The Encounter with Coren Direbrew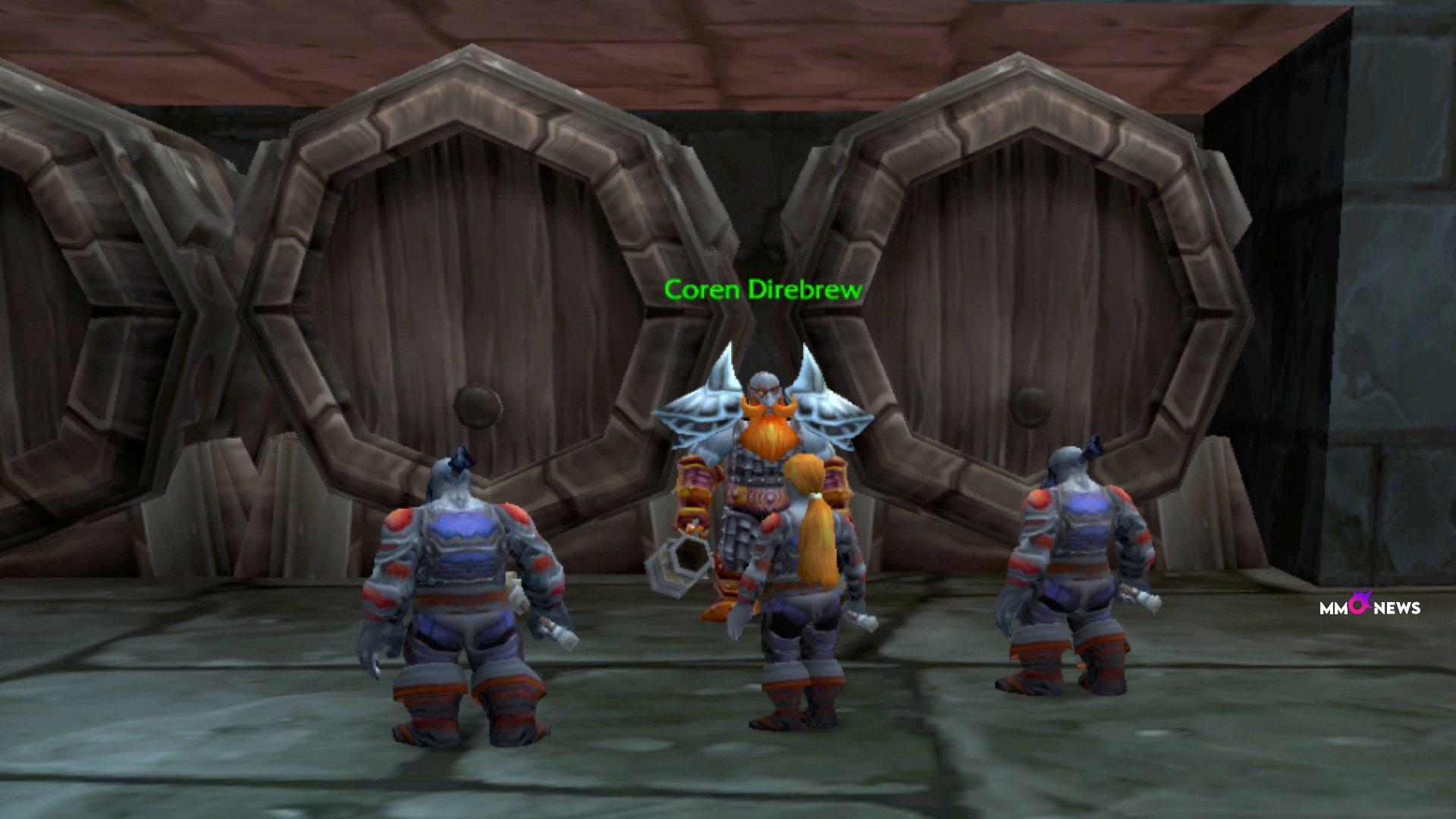 The Coren Direbrew battle is crafted to be accessible and enjoyable for adventurers of all skill levels. While it's not overly challenging, a group of freshly minted level 80 characters, inebriated by the spirit of Brewfest, might find themselves in a bit of a bind if luck turns against them.
The encounter has a few key elements:
Mole Machines: Periodically during the fight, a mole machine will emerge, knocking back nearby players and summoning a few adds. While these adds aren't necessarily a priority to kill, ensuring they don't harass your healer can go a long way in ensuring a smooth battle.
Brew Maidens: These delightful but mischievous characters will toss drinks to players. If you don't partake quickly enough, they'll take it up a notch and hurl an entire keg your way. So, drink up promptly! Additionally, Coren will occasionally chug his drink and cast Direbrew's Disarm, disarming anyone in melee range. Be sure to step away to avoid it.
Collecting Brewfest Memorabilia
Don't forget to visit the Brewfest Souvenirs and Brewfest Prize Tokens vendors to spend your hard-earned tokens on an assortment of items. The Wolpertinger's Tankard, the Brewfest Pony Keg, and other fun items are up for grabs, each with its unique appeal.
 Join the Brew of the Month Club
One of the highlights of Brewfest is the opportunity to join the Brew of the Month Club. To do so, complete the questline offered by the Brewfest organizer. This questline begins with "Now This is Ram Racing… Almost," and as you make progress, you'll have the opportunity to taste and gather distinctive brews from various parts of Azeroth.
Pursue Achievements and Titles
For those who relish a challenge, Brewfest boasts an array of achievements to pursue. Completing these achievements not only adds to your character's lore but also unlocks titles, such as "Brewmaster" and "the Brewmaiden," that you can display proudly to fellow players.
Tips for Maximizing Your WoW WotLK Brewfest Experience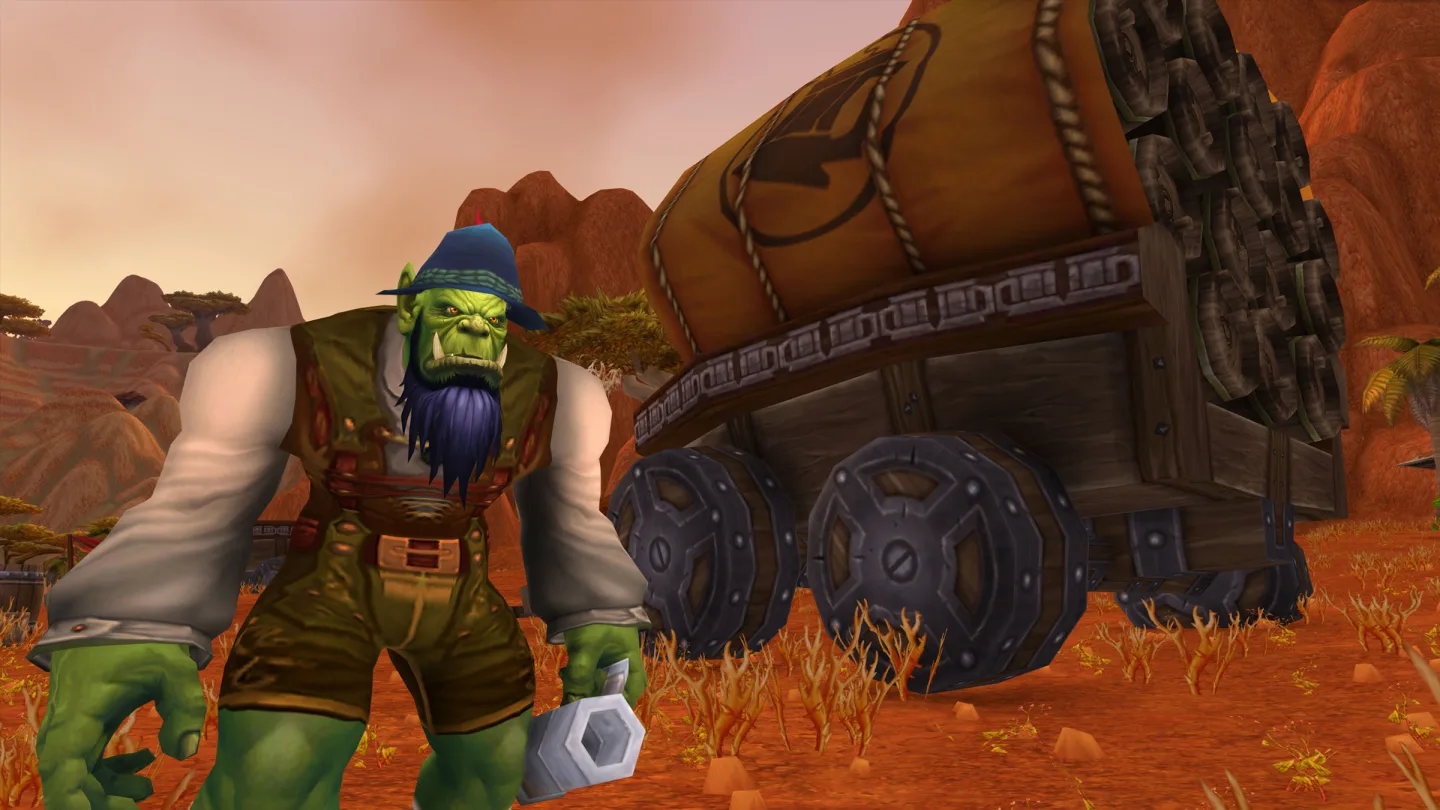 As you embark on your Brewfest journey, consider these additional tips to make the most of this festive celebration
Group Up: Many Brewfest activities can be even more enjoyable when tackled with friends or fellow adventurers. Join a group to compete in activities like the Brewfest Chowdown, or engage in friendly competition during the Racing Rams event.
Plan Your Brewfest Schedule: Brewfest offers a wide array of activities, and it's easy to get swept up in the revelry. Plan your time wisely to ensure you have a chance to participate in all the events that interest you.
Check the Calendar: Keep an eye on the calendar and official announcements to keep up to date with the start and end dates of events. This also applies to any special surprises and updates.
Be Mindful of Brewfest Etiquette: Remember, Brewfest is all about fun and camaraderie. Respect your fellow players and engage in the spirit of friendly competition and celebration.
Document Your Brewfest Adventures: Capture your Brewfest memories through screenshots or videos and share them with your gaming community. It's a great way to preserve the mirthful moments and inspire others to join the revelry.
Conclusion: A Toast to WoW WotLK Brewfest!
WoW WotLK Brewfest is an annual event that offers players an annual journey into a world of fun and rewards. As you gather for this year's festivities, be sure to embrace the Brewfest spirit. Put on your festive attire and raise a mug to celebrate the event in a big way.
Thanks to a slew of awards, there's no better time to immerse yourself in the atmosphere of the most rousing celebration. So gather your friends, complete quests, and have fun. Brewfest has already begun, and the world of Azeroth is waiting for your fun!