Greetings, fellow adventurers of Azeroth! I am Petko, a seasoned Mythic+ enthusiast known for pushing the limits of high-level dungeons in the World of Warcraft. With several World first and Europe first rankings under my belt in past seasons across multiple classes, I have dedicated countless hours to dissecting the intricate dynamics of Mythic+ dungeons. Today, I am thrilled to present to you the Dragonflight Mythic+ Tier List for Season 2. This tier list is your compass to navigate the ever-shifting landscape of Mythic+ dungeons in the Dragonflight expansion.
A Dynamic WoW Dragonflight Mythic+ Tier List
Before we delve into the details of which classes shine in Mythic+ dungeons, it's crucial to understand that this tier list is anything but static. It's a living document that will evolve and adapt as the Dragonflight season progresses. The world of Azeroth is in constant flux, with tier set adjustments, class tuning, talent changes, and secondary stat scaling all influencing the rankings of different specializations. My commitment is to keep this tier list up-to-date, ensuring it reflects the current meta and helps you make informed decisions about your character choices.
To ensure the accuracy and credibility of this tier list, it is not a one-man endeavor. I collaborate with top-notch Mythic+ players in the community, theorycrafters specializing in various specializations, and leverage my own empirical evidence gathered through extensive gameplay. Together, we strive to provide you with the most reliable information to assist your decision-making process.
Focusing on Dragonflight Season 2
This tier list is exclusively centered on the second season of Mythic+ dungeons in Dragonflight. We won't be including Warcraft Logs rankings or simulation data for most classes and specs. Instead, our rankings are grounded in real-world empirical data collected from top players within the community. We also closely monitor class changes and tier set tuning both before and after the season starts, ensuring our tier list remains as precise as possible.
It's important to acknowledge that opinions may differ within the WoW community, and that's perfectly fine. When sharing your feedback, please remember to be respectful. Our primary aim with this tier list is to provide valuable guidance to the WoW community as they choose their main or alt for each season.
Decoding the Tier List
This tier list primarily evaluates the DPS viability of each class in Dragonflight dungeons. To understand why certain classes rank where they do, it's essential to grasp the significance of the toolkit they bring to Mythic+ groups. While damage output is a crucial factor in ranking DPS classes, we also consider various types of damage profiles:
Mass AoE
Burst AoE
Single-target
3-target
Spread-cleave damage
Classes that offer unique party-wide cooldowns are highly valued. A prime example is Bloodlust, which Shamans can provide, though Mage, Hunter, and Evoker classes can also replicate its effects. Permanent buffs like Priest's Power Word: Fortitude and Mage's Arcane Intellect are also noteworthy.
Specializations with exceptional survivability, self-sustain, or immunities are rewarded with higher rankings. We also recognize the importance of priority-target damage and funnel damage, which can significantly expedite dungeon runs when executed effectively.
Moreover, only two classes can provide unique Magical and Physical damage increases to the entire party: Monks with Mystic Touch and Demon Hunters with Chaos Brand. These classes gain priority depending on the group composition and dungeon type.
Adapting to Dungeon Dynamics
When choosing your class for Mythic+ dungeons, it's vital to understand why some classes hold more value than others. Different dungeons favor specific damage profiles. For instance, dungeons like The Vortex Pinnacle favor classes with high single-target and strong 3-4 target cleave damage. In contrast, dungeons like Freehold and Underrot demand more AoE damage than single-target or priority-target damage, causing fluctuations in class rankings.
It's essential to note that this tier list is based on keys between levels 15-20. Some specializations excel in the higher-end bracket due to their damage profile. For instance, Fire Mages perform better in higher-end keys because mobs have more health, allowing them to complete their rotations and maximize the benefits of Mastery: Ignite.
Unlike many other tier lists, ours is not set in stone. Some class placements may shift slightly depending on key level, group composition, affix combinations, or dungeon variations. However, these changes will be minor and won't significantly affect the overall tier list.
A Commitment to Continuous Updates
We pledge to keep this tier list current and reflective of the evolving Mythic+ landscape. We will monitor hotfixes, nerfs, and buffs, ensuring that you have access to the most accurate information. Our dedication extends beyond the launch of Season 2 on May 9th; we will continue to update this tier list throughout the season and beyond.
A Final Reminder of WoW Dragonflight Mythic+ Tier List
It's crucial to emphasize that this tier list is not set in stone and will undergo changes as the season progresses. We advocate the "bring the player, not the class" mantra, valuing a player's skill over their class choice. If your main goal in Mythic+ is to have fun, then play what you enjoy the most. This tier list exists to inform and guide, not to dictate your choices.
As we journey through Dragonflight Season 2, remember that this tier list is your ally in navigating the dynamic world of Mythic+ dungeons. Now, let's explore the rankings to discover which DPS specializations are poised to shine in the Dragonflight 10.1.7 meta.
S-tier: The Pinnacle of Power
Our S-tier represents the DPS specializations with the highest potential to become "meta" specs in Season 2. However, keep in mind that a group's composition, dungeon type, and Mythic+ level will influence your choice.
Augmentation Evoker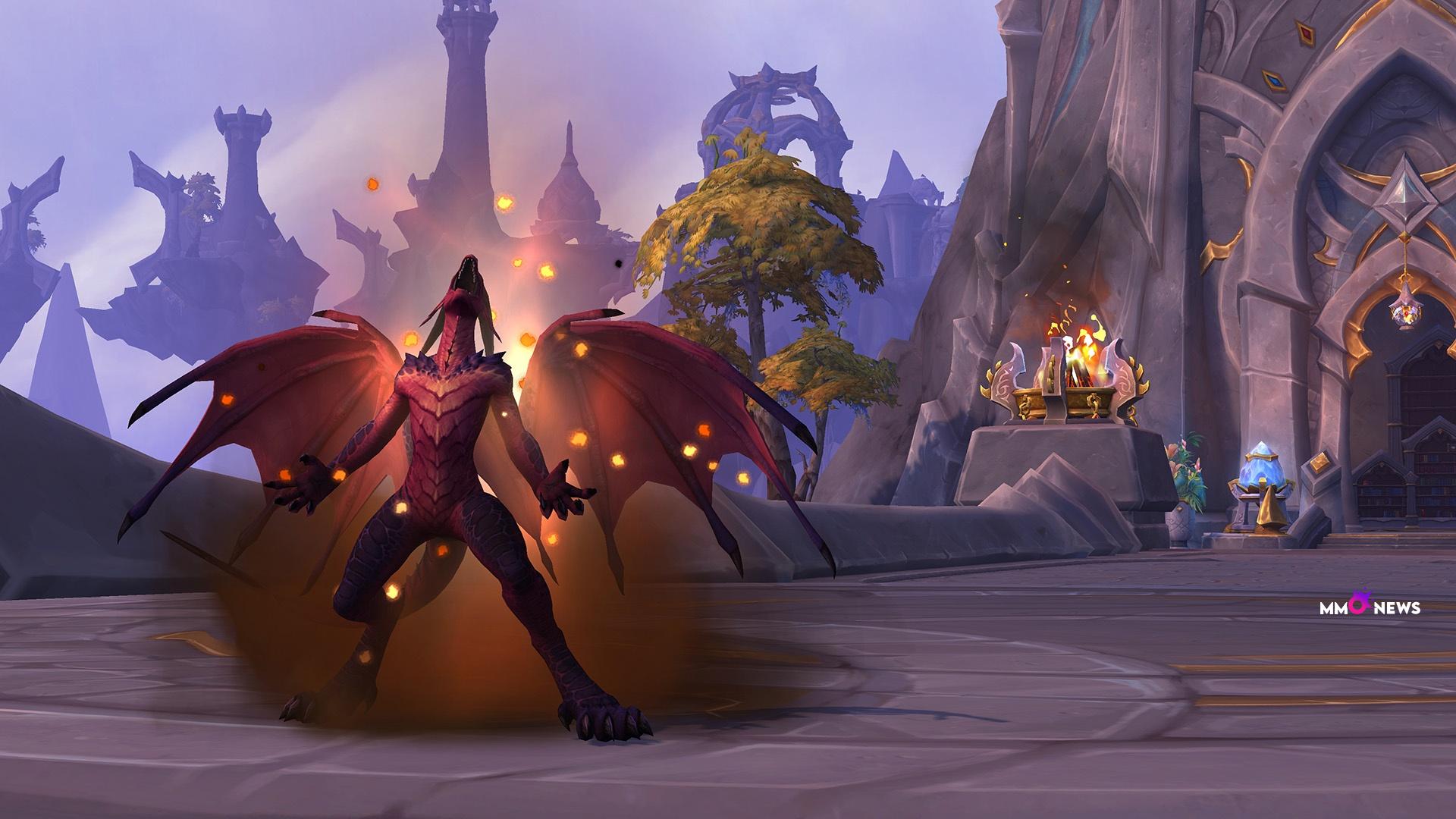 Patch 10.1.7 Update: No Changes
Utility: Augmentation Evoker is a powerhouse of utility, offering unique buffs to your team. Ebon Might enhances the primary stat of four allies, scaling with your own strength. Breath of Eons and Chrono Ward provide extra durability, while Timelessness aids your tank by diverting aggro. Augmentation Evokers can also offer peel for your tank with Blistering Scales, further enhanced by talent choices. Draconic Attunements and Aspects' Favor boost your team's health or movement speed, depending on your attunement choice. Additionally, Prescience and Fate Mirror form a powerful combination, and Mastery: Timewalker grants a Versatility boost to an ally.
Defensives and Self-Sustain: Augmentation Evokers excel in mitigating Physical damage through Tempered Scales and have access to Obsidian Scales for damage reduction. Renewing Blaze complements their defensive toolkit, and they even possess a cheat death effect with Defy Fate. Mobility is a forte, with instant spells and Verdant Embrace for quick repositioning.
Shadow Priest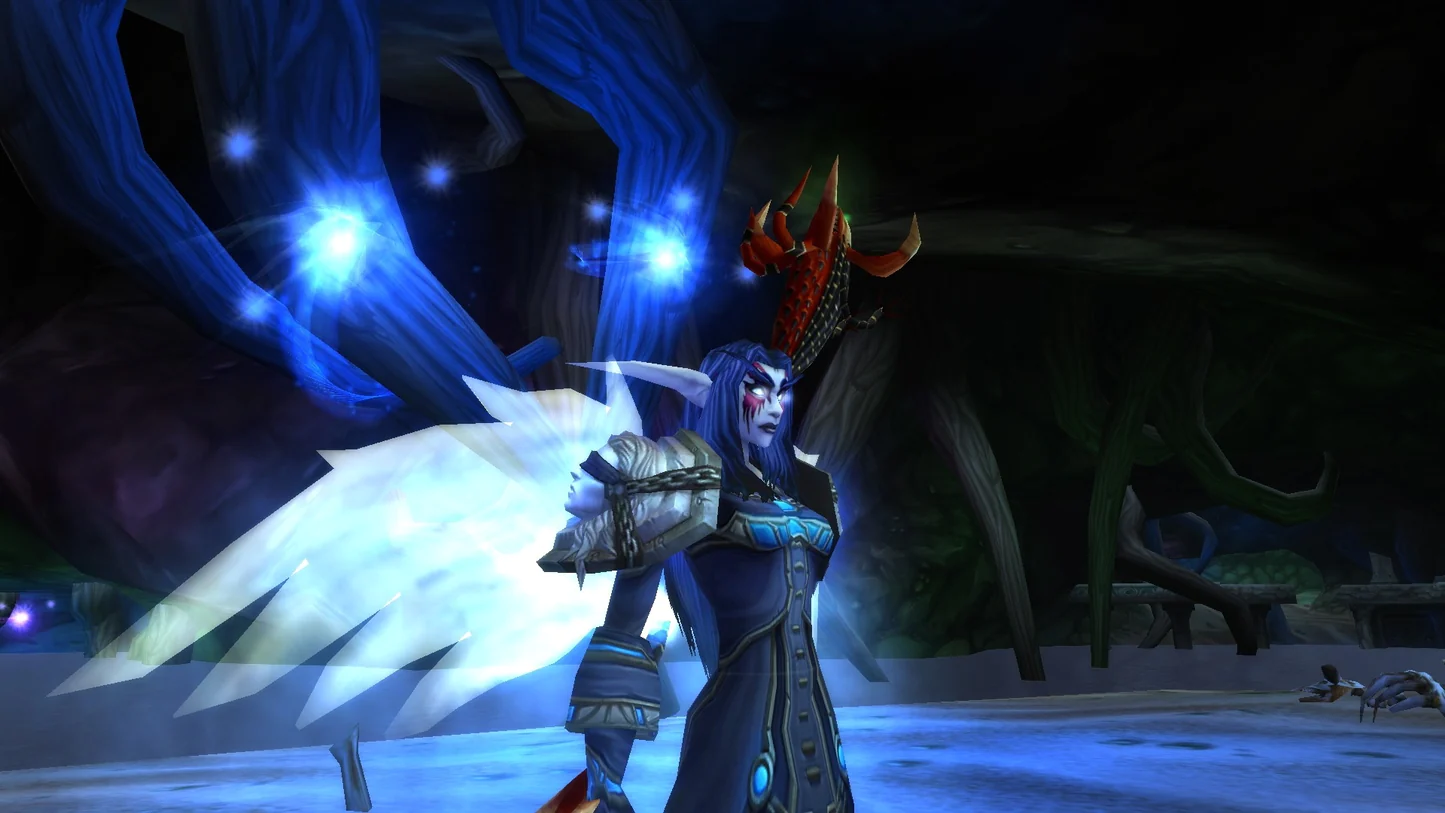 Patch 10.1.7 Update: No Changes
Utility: Shadow Priests are unique with three forms of dispel: Dispel Magic, Purify Disease, and Mass Dispel. They grant a party-wide 5% Stamina buff with Power Word: Fortitude and have access to the versatile Power Infusion cooldown. The Twins of the Sun Priestess talent enhances party damage, and the Void Shift talent can save team members from death. Leap of Faith aids in repositioning, and Mind Control and Dominate Mind offer creative solutions. Psychic Scream and Psychic Horror improve mob control, and Vampiric Embrace combines off-heals with damage.
Defensives and Self-Sustain: Shadow Priests have a robust defensive toolkit, including Dispersion, Protective Light, and Angelic Bulwark. They can further enhance their defenses with Desperate Prayer and Translucent Image. Vampiric Touch, Devouring Plague, Halo, Vampiric Embrace, and Mental Fortitude contribute to impressive self-sustain and off-healing.
A Rich Tapestry of Choices of WoW Dragonflight Mythic+ Tier List
These are just the tip of the iceberg, as our Dragonflight Mythic+ Tier List encompasses a plethora of classes and specializations. Whether you seek the raw power of Augmentation Evokers or the versatility of Shadow Priests, there's a specialization to suit your playstyle and your group's needs.
Remember, this tier list is a guiding star in your journey through Mythic+ dungeons, but it's not the ultimate decider. The most important aspect of the game is to have fun, so choose the class that resonates with you. We'll be here to update and refine this tier list as the Dragonflight season unfolds, ensuring your always equipped with the latest insights.
Happy dungeon delving, heroes of Azeroth! May your adventures in Dragonflight Season 2 be epic and filled with glory.