In the ever-evolving world of online gaming, the WoW Dragonflight expansion was met with considerable anticipation and excitement. It promised speedier content releases and a substantial amount of new adventures, making it a hopeful chapter in the WoW saga. However, despite Blizzard's efforts to address issues that plagued previous expansions like Battle for Azeroth and Shadowlands, player interest in WoW Dragonflight has taken a noticeable nosedive – its really WoW Dragonflight Community Problem. In this exploration, we will delve into the core issues that have caused this decline in player enthusiasm and what problems persist in WoW Dragonflight that warrant attention.
Current State of World of Warcraft: Why Has Player Interest in WoW Dragonflight Plummeted?
As a content creator and SEO specialist in the realm of online gaming, it is evident that the current state of World of Warcraft's Dragonflight expansion is far from satisfactory. Even from the perspective of content creators and dedicated players, the WoW community seems to have grown indifferent to the game's efforts, regardless of the volume of content Blizzard churns out.
Apathy towards In-Game Content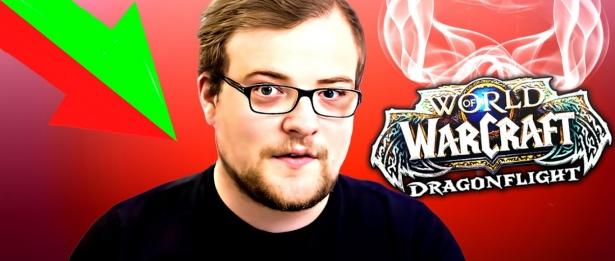 Since the release of Dragonflight, there has been an unsettling sense of apathy within the WoW community towards the game's developments. It appears that no matter what the developers do, even the most exciting changes are met with lukewarm enthusiasm from players. Content creators have noticed a decline in interest, especially in video guides covering topics like character gearing in new updates or seasons. These guides, once popular, have seen reduced viewership and engagement. Comment sections often echo sentiments of indifference, with players exclaiming, "Who even cares anymore?" This phenomenon is quite baffling, given the significant improvements made to the gearing system. Players, it seems, have grown weary of the developers' approach since the Shadowlands expansion and are no longer intrigued by incremental improvements.
Waning Interest in In-Game Content
The only content that still manages to capture the audience's attention revolves around discussions of WoW's future, with various "Future of WoW" videos, speculations, and developer interviews gaining traction. This suggests that players have settled into a state of apathy, no longer interested in incremental game improvements. Even the significant updates introduced in 10.2, which include various new class abilities, failed to rekindle player excitement. Instead, players yearn for something entirely new, substantial, and game-changing.
The Decline in Warcraft Lore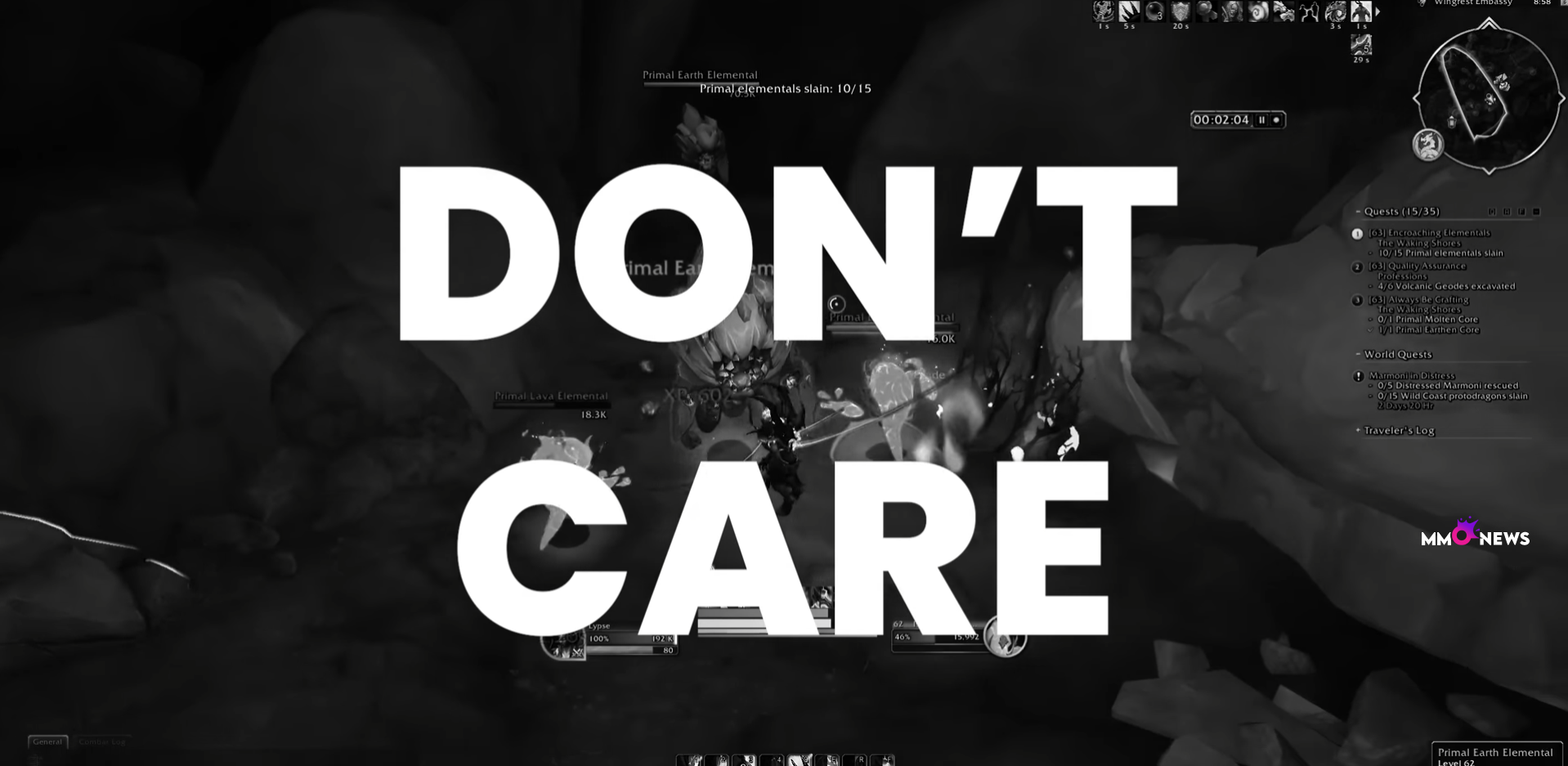 Another significant contributor to the community's apathy is the current state of Warcraft lore, which has veered far from the essence of the Warcraft universe. While the Legion expansion showcased a grand, atmospheric invasion of the Burning Legion with iconic characters from the lore, Battle for Azeroth (BfA) and Shadowlands (SL) introduced convoluted cosmic narratives that have yet to materialize into "menacing threats." In each expansion, players interact with a new set of lore elements, from Creation pillars to Covenant symbols and now Dragonflight's five Dragonsworn gems. These narrative threads remain largely unexplored and unresolved.
Undermining of Established Lore
In their ambition, Blizzard's writers attempted to revamp significant portions of established lore during BfA, but struggled to handle the magnitude of their task, ultimately distorting elements that fans cherished. In "Battle for Azeroth," the titular "Battle" is notably absent, and the same can be said for "Shadowlands," which failed to delve adequately into the realm of death. Marketing efforts from Blizzard, including cinematic trailers and promotional material, may have generated hype, but the actual in-game experience often fell short of players' expectations. For instance, the Shadowlands cinematic featuring Sylvanas and Bolvar presented a thrilling showdown, but both characters remained conspicuously inactive throughout the expansion, occasionally appearing in quests and cutscenes but contributing little to the overall narrative.
Lack of Substantive Storytelling of WoW Dragonflight Community Problem
Within the Dragonflight expansion, characters engage in an excessive amount of dialogue, discussing their feelings, concerns, or satisfaction with the ongoing events. Regrettably, the expansion relies heavily on dialogue and does not adequately leverage gameplay to reveal or progress the story. Much of the expansion's cinematics and quest dialogues amount to mundane conversations. Even when characters do converse about important matters, the writing often lacks depth and emotional resonance. This is in stark contrast to earlier expansions, such as "The Burning Crusade," where grand, impactful moments were culminated with epic cinematics and storytelling.
Lack of Narrative Depth
Dragonflight's narrative suffers from an overly positive and saccharine tone. An illustrative example is the storyline of Nozdormu, which begins with him in a deep depression, only to have the player aid him, after which he miraculously recovers, and the story concludes. This simplistic approach to storytelling is pervasive throughout the expansion. The absence of serious consequences or character development leaves players wanting more. For instance, why did Firakk not launch a full-scale attack on Valdrakken, opting instead for a subterranean village and desolate Dragon Isles? The lack of impactful character interactions and narrative depth is evident even in the most intense moments, where characters seem hesitant to harm one another.
The Gameplay Conundrum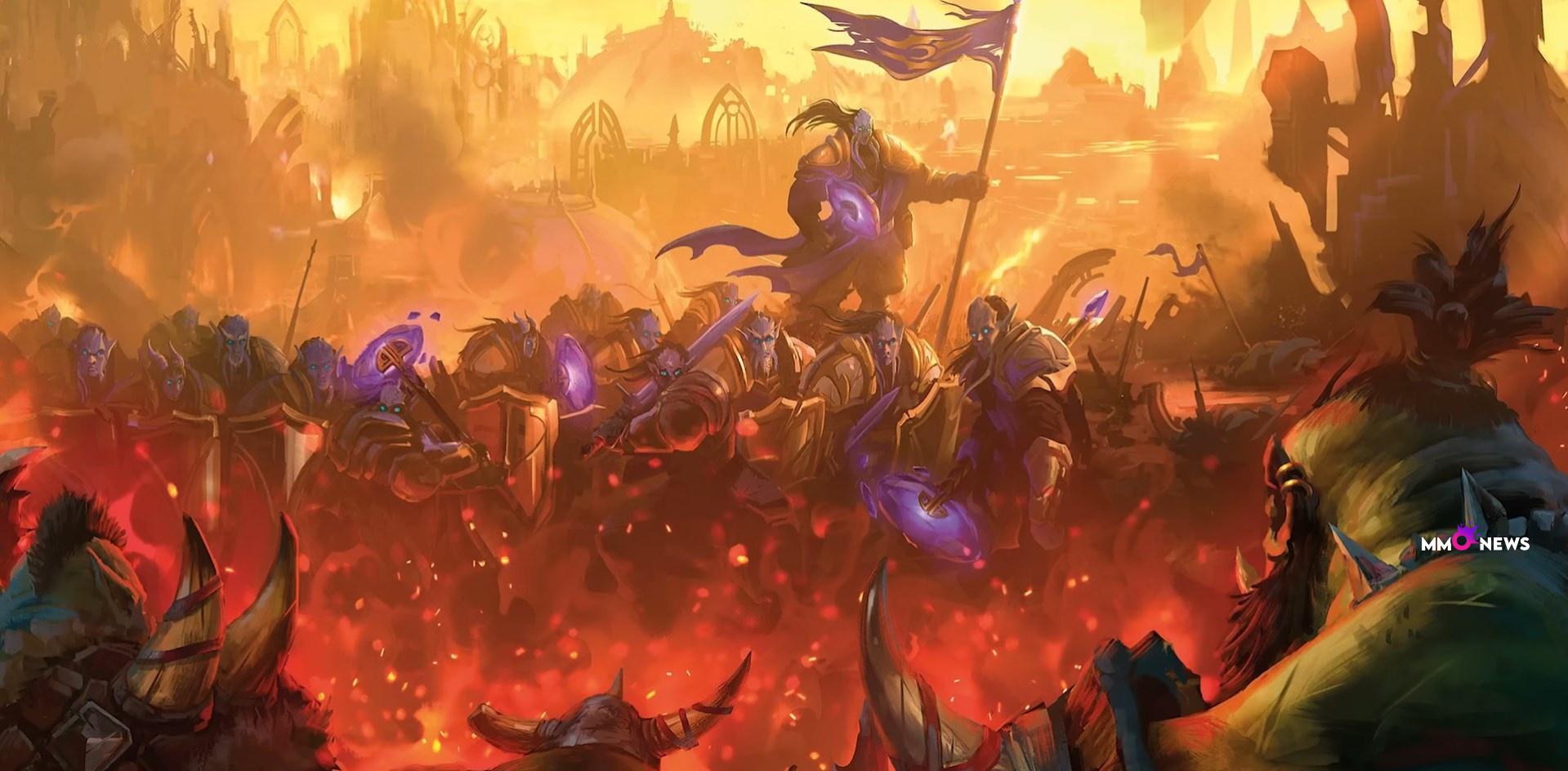 For an extended period, the WoW community has focused its collective efforts on pinpointing the most pressing gameplay issues and providing detailed feedback to the developers. It started with complaints about the Artifact system in the Legion expansion, which, based on player feedback, gave way to the Heart of Azeroth and Azerite gear. Subsequently, the Covenant system in Dragonflight also emerged as a response to player feedback, only to be replaced by a revamped Talent system due to further feedback.
Yet, beneath the surface of these iterative changes, it becomes apparent that WoW has not seen a truly groundbreaking shift in gameplay for many years. Players have been longing for substantial developments in various aspects of the game:
Stagnation in Class Halls: The concept of Class Halls, once heralded as a dynamic feature, has not seen significant evolution.
Player Housing Absent: The absence of a player housing system leaves many players yearning for a space to call their own.
PvP Innovation Lacking: PvP enthusiasts lament the absence of new battlegrounds and significant rewards.
Eternal Mythic+ Stasis: The Mythic+ system, while exciting, has remained largely unchanged, leaving players craving new challenges.
Missing Tower of Mages Equivalent: Six years since its introduction, there is still no equivalent to the Mage Tower.
Designer Dilemmas of WoW Dragonflight Community Problem
The designers' response to player feedback has not always aligned with player expectations. Rather than experimenting and pushing boundaries, they have entrenched themselves in a defensive position, clinging to tried-and-true formulas.
While some dedicated players persist in WoW Dragonflight and witness gradual improvements, many former players find these adjustments insufficient to rekindle their interest. The game continues to bury itself under monotonous and repetitive content, hampering its potential for growth. The developers repeatedly attempt to reinvent the wheel, hoping that this time players will embrace the changes. Yet, players remain unmoved and lose interest in these incremental modifications.
The Aesthetic Stalemate
Another contention among players is the game's polished but somewhat saccharine visual style. Plush dragons, immaculate character models, and highly polished environments often detract from the gritty, immersive aesthetic that many long-time players once loved.
The Blizzard Factor of WoW Dragonflight Community Problem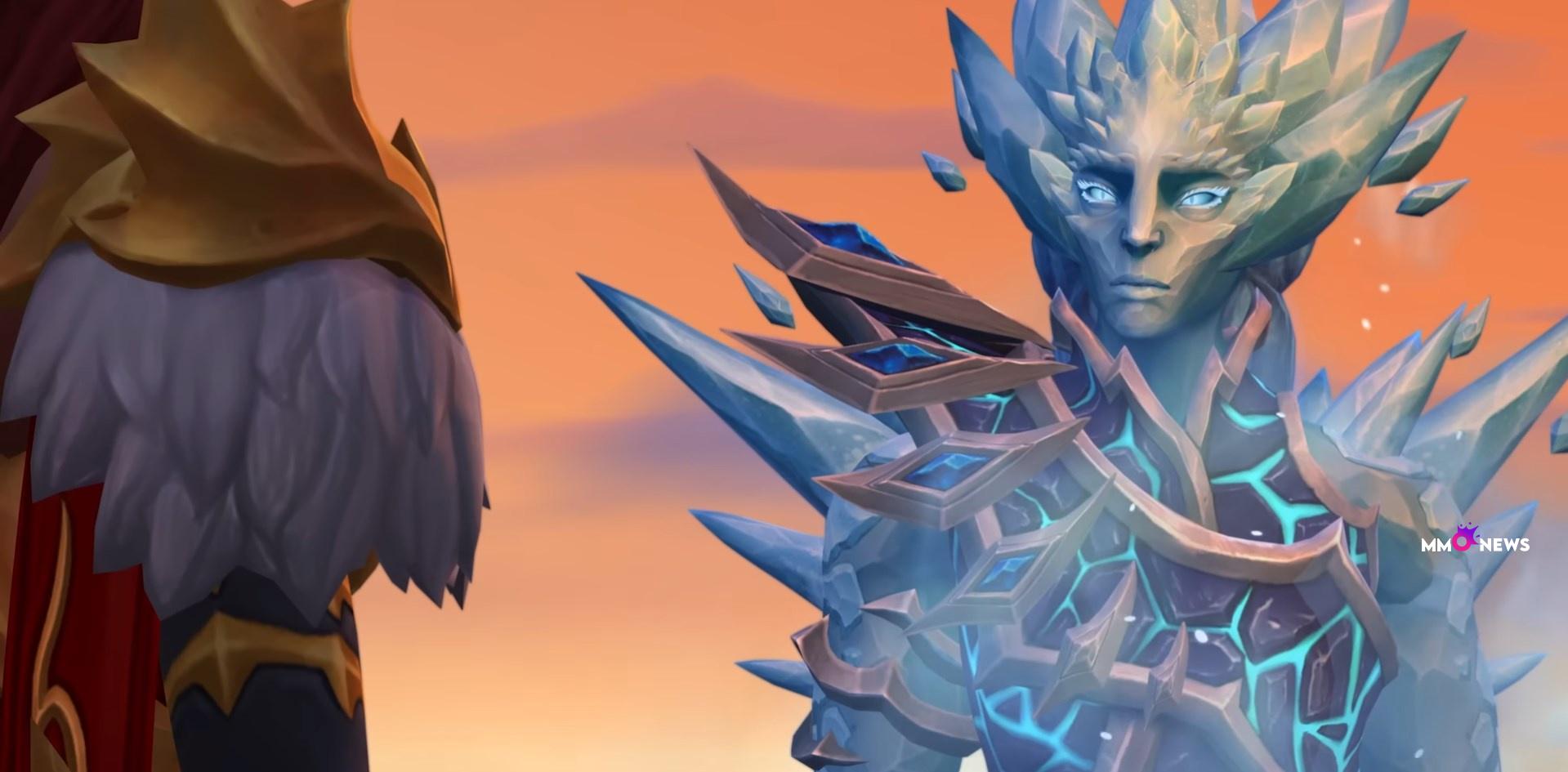 Perhaps the most significant factor contributing to player apathy is Blizzard itself. The company's name now resonates with "Greed" in the minds of many players, a stark departure from its former image. Even within WoW, the leadership increasingly makes profit-driven decisions, pushing to monetize the game further. This is evident in the steadily increasing number of overpriced in-game store items, bundled with "free" store tokens.
Rediscovering the Audience
To reclaim the audience's trust and reignite their passion, Blizzard must play its trump card—a complete world overhaul, albeit avoiding the pitfalls of Cataclysm. Over the past six years, developers have introduced numerous new building models and textures for various races, yet these remain unused in the current game version. Players have even uncovered unused objects unrelated to the current expansion within Dragonflight's data files.
Blizzard should seize the opportunity at the upcoming BlizzCon to present a truly captivating CGI trailer, reminiscent of the captivating cinematics from expansions like Warlords of Draenor (WoD) or even Battle for Azeroth (BfA).
The Chris Metzen Redemption
The only individual within Blizzard who has the potential to rescue the Warcraft universe is Chris Metzen, currently working on the next expansion. Players have witnessed the capabilities of the current leadership, and they yearn for a game that harkens back to the vision birthed by Chris Metzen and Samwise Didier but within an entirely new expansion.
In conclusion, WoW Dragonflight has faced its fair share of WoW Dragonflight Community Problem, including gameplay stagnation, design dilemmas, aesthetic issues, and concerns about Blizzard's priorities. The road to redemption will require bold innovation, an overhaul of the gaming world, and a return to the game's roots, all under the guidance of individuals who understand and cherish the Warcraft universe. Only then can World of Warcraft hope to rekindle the passion of its dedicated player base and rise to new heights.