Dive into a reimagined Aeternum with the much-anticipated release of New World: Rise of the Angry Earth. For just $29.99, experience the thrill of riding mythical beasts, brandishing an unprecedented weapon, and traversing dynamic landscapes. The New Addon promises an engaging storyline focusing on the fall of First Light. Newcomers can opt for the New World: Elysian Edition bundle, featuring both the base game and the new expansion for a total of $69.99.
Get Ready for Season 3 Changes, Syncing with Rise of the Angry Earth
As New Addon debuts, gear up for a slew of Season 3 alterations, including an overhauled main quest, responsive open-world PvP shifts derived from player input, and assorted gameplay refinements, such as the removal of Wards, Banes, and Expertise. View the mesmerizing trailer below and gear up for an unparalleled gaming odyssey.
Detailed Insights on NW Season Changes
We offer a comprehensive overview of the upcoming alterations accompanying next addon, addressing your vital queries about system demands. Additionally, get an early preview via our forthcoming Public Test Realm.
Features Exclusive to Rise of the Angry Earth
Roam the opulent, yet desolate, Elysian Wilds, discover new combat possibilities, and confront intimidating Beast Lords—all while Artemis watches over. These enhancements are exclusive to the Rise of the Angry Earth expansion:
Captivating Storyline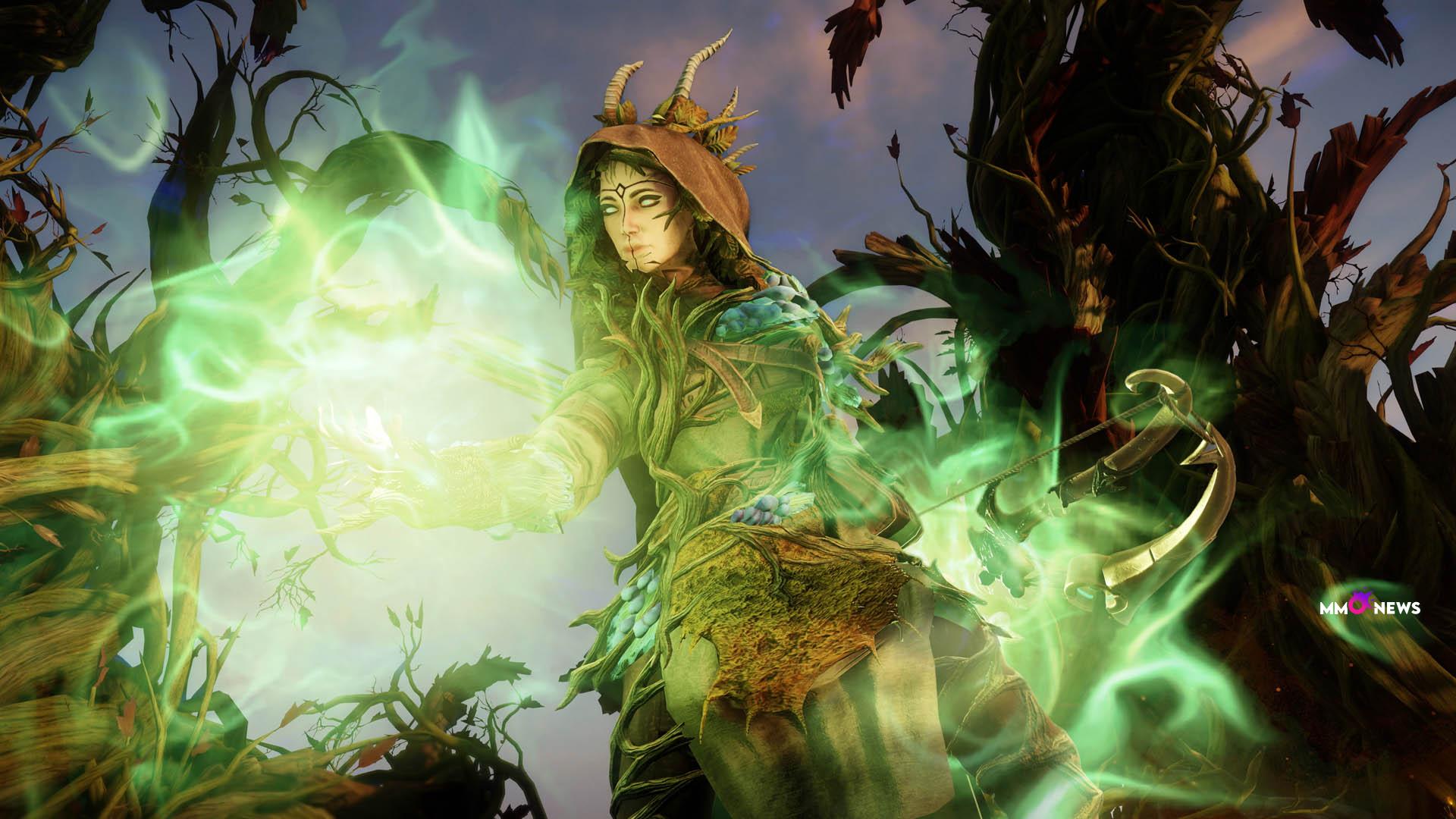 First Light now lies in ruins, consumed by the Earth's wrath. Its inhabitants have disappeared, protected by an impregnable energy barrier. With the emergence of formidable Beast Lords, new challenges and mysteries unfold. However, every danger is an opportunity—in this case, the prospect of taming and riding various creatures.
Riding Animals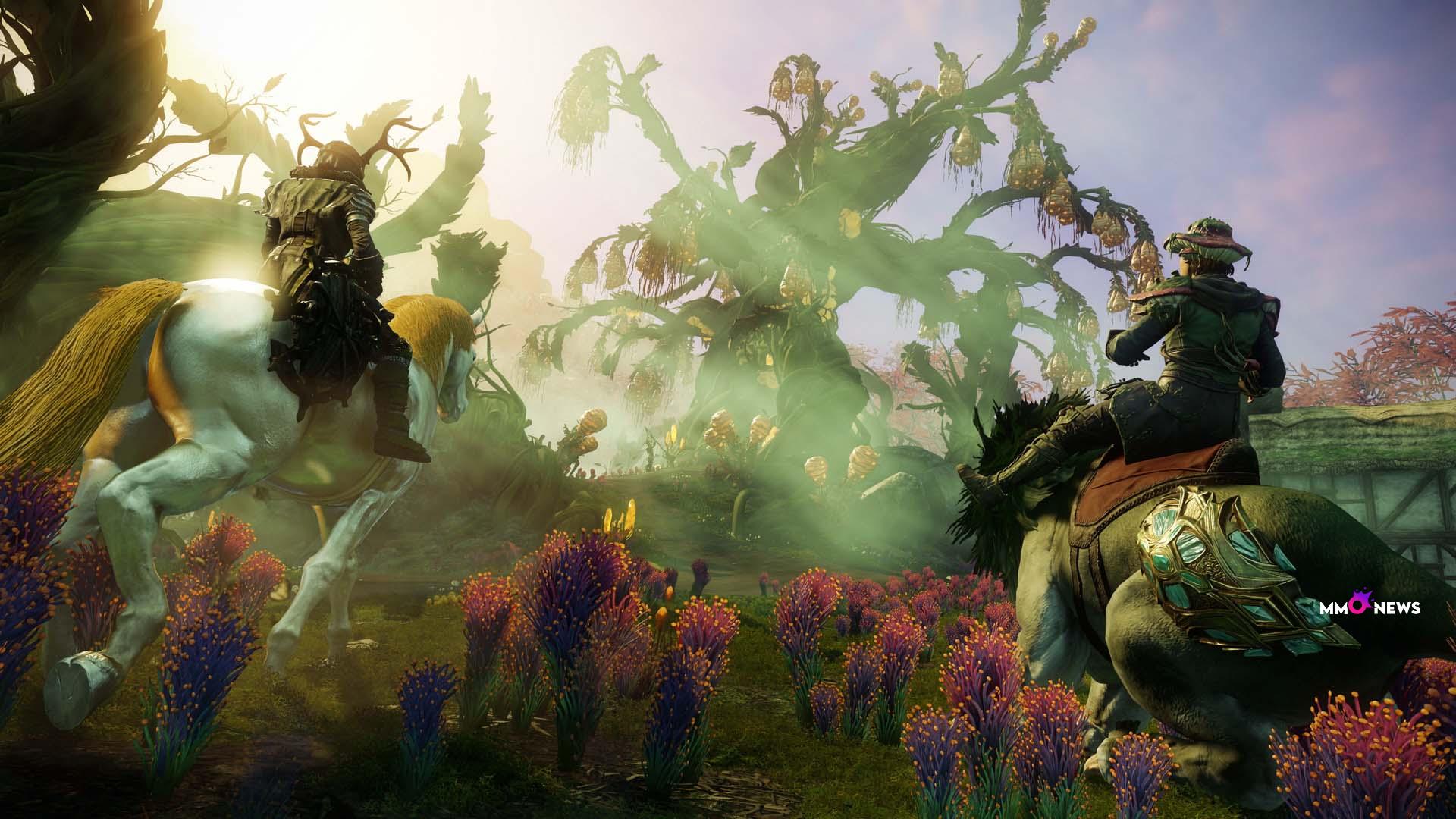 Call your trusty steed for a quicker journey across continent. Tame horses, dire wolves, and regal lions, each offering unique visual flair, changed gear, and personalized names. Further enhance your mount's abilities by leveling up your Riding Trade Skill, unlocking speed upgrades, power-ups, and superior sustenance for your loyal companion.
Expanded Leveling Scope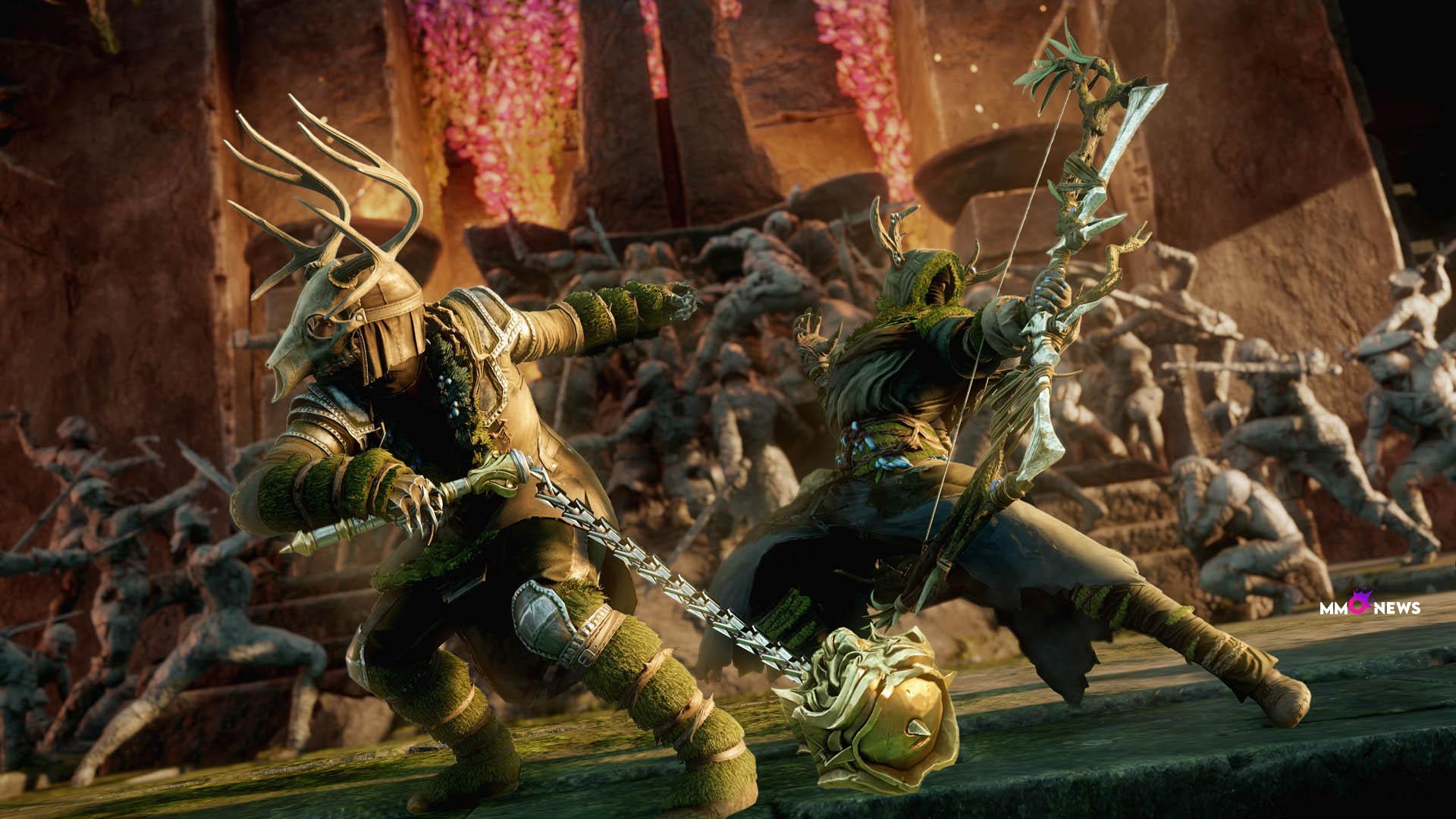 Raise character's limit to 65 and take new gear over 700 level, while incorporating new stats to diversify your setup. Max out your Trade Skills at 250, employing new resources for crafting and assembly. Embark on a unique Faction Mission, unlocking an exclusive tier packed with coveted staf and materials.
High-Caliber Artifact Equipment
Discover and gear up strongest Artifacts, the pinnacle in weaponry & defenses. Wrap it up a quest sequence to unleash the full force of these cool objects, which offer up to six unique perks, one of which could be a game-changer for your strategy.
Novel Armament: The Flail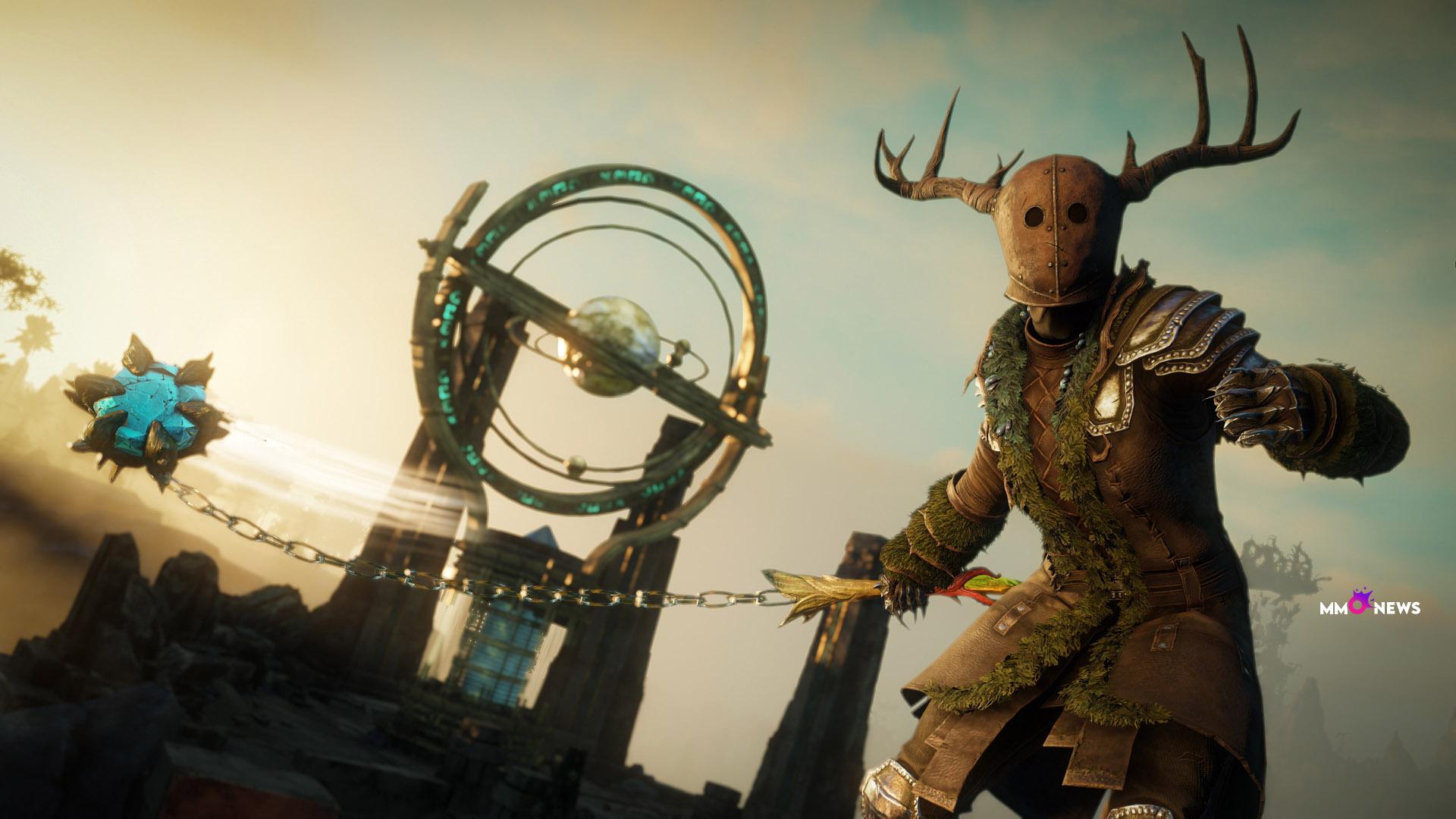 The Flail serves as a versatile one-handed weapon, an alternative to a secondary shield. Leverage its spell skills to enhance your strikes, empower teammates, or debilitate monstres. The Flail offers a balanced combination of melee prowess, mystical enhancements, and defensive capabilities.
Metamorphosis of First Light: The Elysian Wilds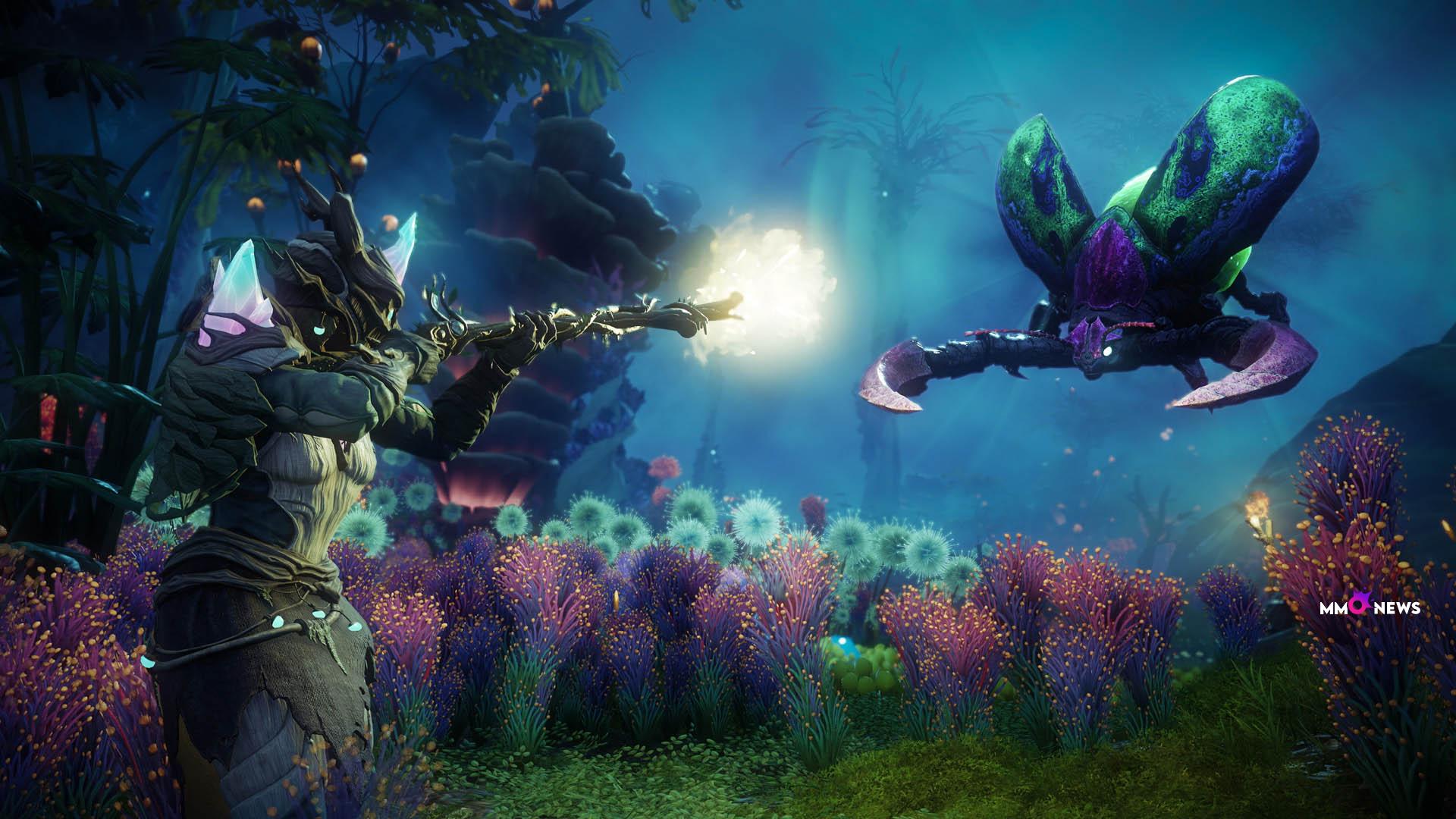 Formerly recognized as First Light, this southeastern region has undergone a transformation, succumbing to the sway of Artemis and the Wrathful Earth. Embark on a journey through enchanted, elevated constructions, and confront the exotic fauna that has sought sanctuary in this rejuvenated zone.
New Expedition: The Savage Divide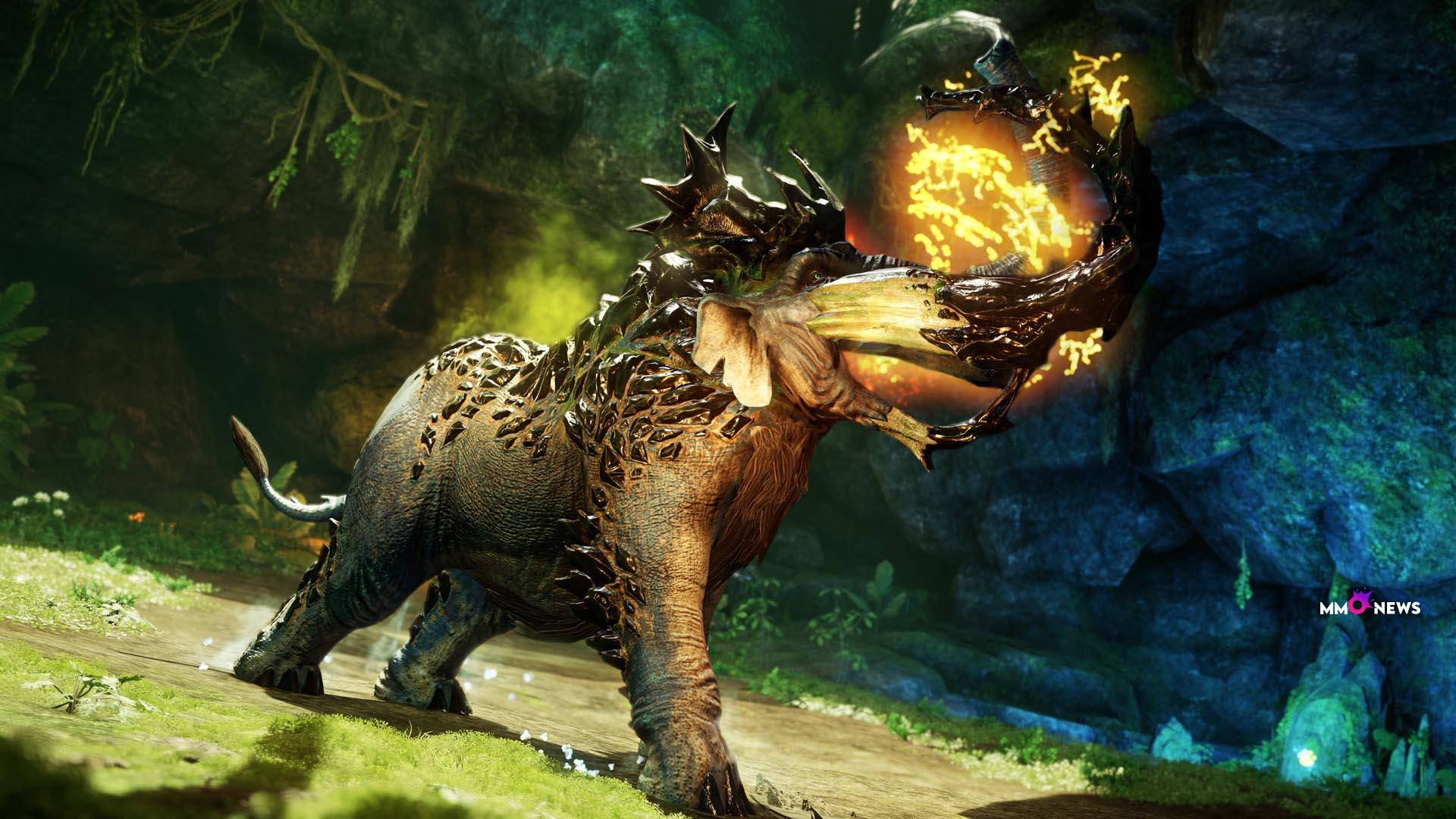 Visit an exciting new level 62+ dungeon to stand in the way of the ancient beast lords and prevent them from plunging Eternum into chaos.
Inaugural Heart Rune Skill: Primal Fury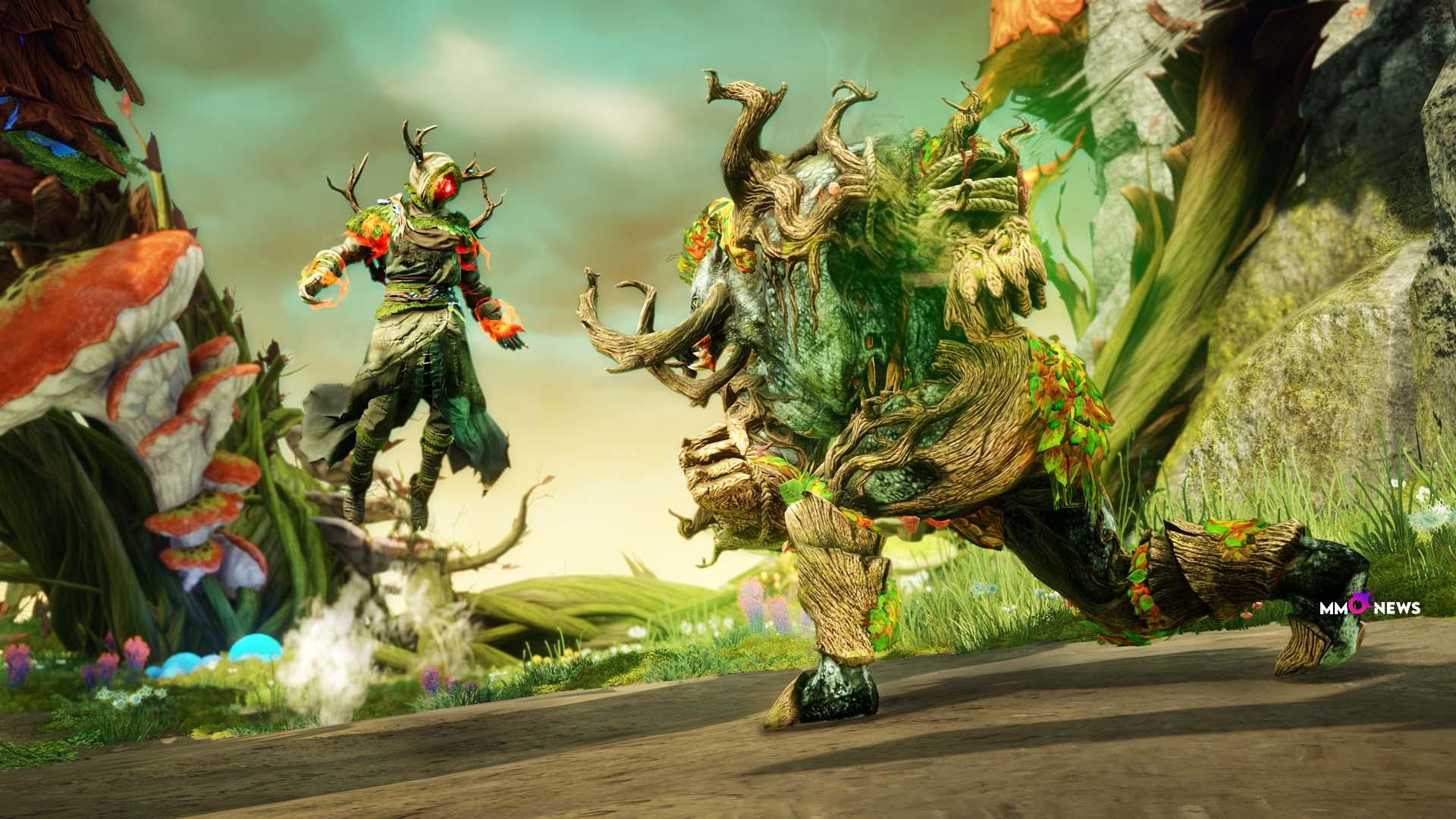 Unleash your dormant inner beast, delivering devastating unarmed light and heavy attacks upon foes.
New World: Rise of the Angry Earth Season 3 Highlights
Season 3 introduces a plethora of dynamic updates, including a restructured Season Journey, Activity Board, Challenges, and a range of enticing rewards:
Renovated Season Pass
Start off Season 3 with a redesigned Season Journey, offering new tasks, challenges, and a selection of tempting prizes.
Influence Skirmishes
Take control of Influence Towers and engage in Faction-on-Faction real-world battles for possession over territories. Factions will be fighting over Influence within designated zones during time-sensitive events. The winning Faction will have the option to trigger a larger conflict, securing additional loot, while the defensive Faction will also receive bonus incentives. Regardless of the event's outcome, the dominant In addition, a faction may initiate full-fledged hostilities at will.
Game Mechanics Rebalancing: Out with Ward, Bane, Resilience, and Expertise
Listening to you, we're phasing out Creature Bane, Creature Ward, Resilience, and Expertise perks. Here's the upcoming reshuffle:
Banes: We're amplifying baseline damage for both magical and distance weapons in PvE, making them more balanced when pitted against melee in multi-foe situations.
Wards: Altering AI behavior and combat interactions to offset the removal of benefits previously conferred by Wards.
Resilience: Embedding crit resistance into all player archetypes through gear weight implications—Light sees -15%, Medium at -20%, and Heavy at -25%. Items that once had this perk will now feature the "Vitality" perk, boosting player health by a set percentage of their baseline health.
Expertise: Reworking Gear Score distribution among all NPCs, scaled to their respective levels.
Zero-Cost Festive Events in New World: Rise of the Angry Earth
Free of charge for this seasonal cycle, spotlighting: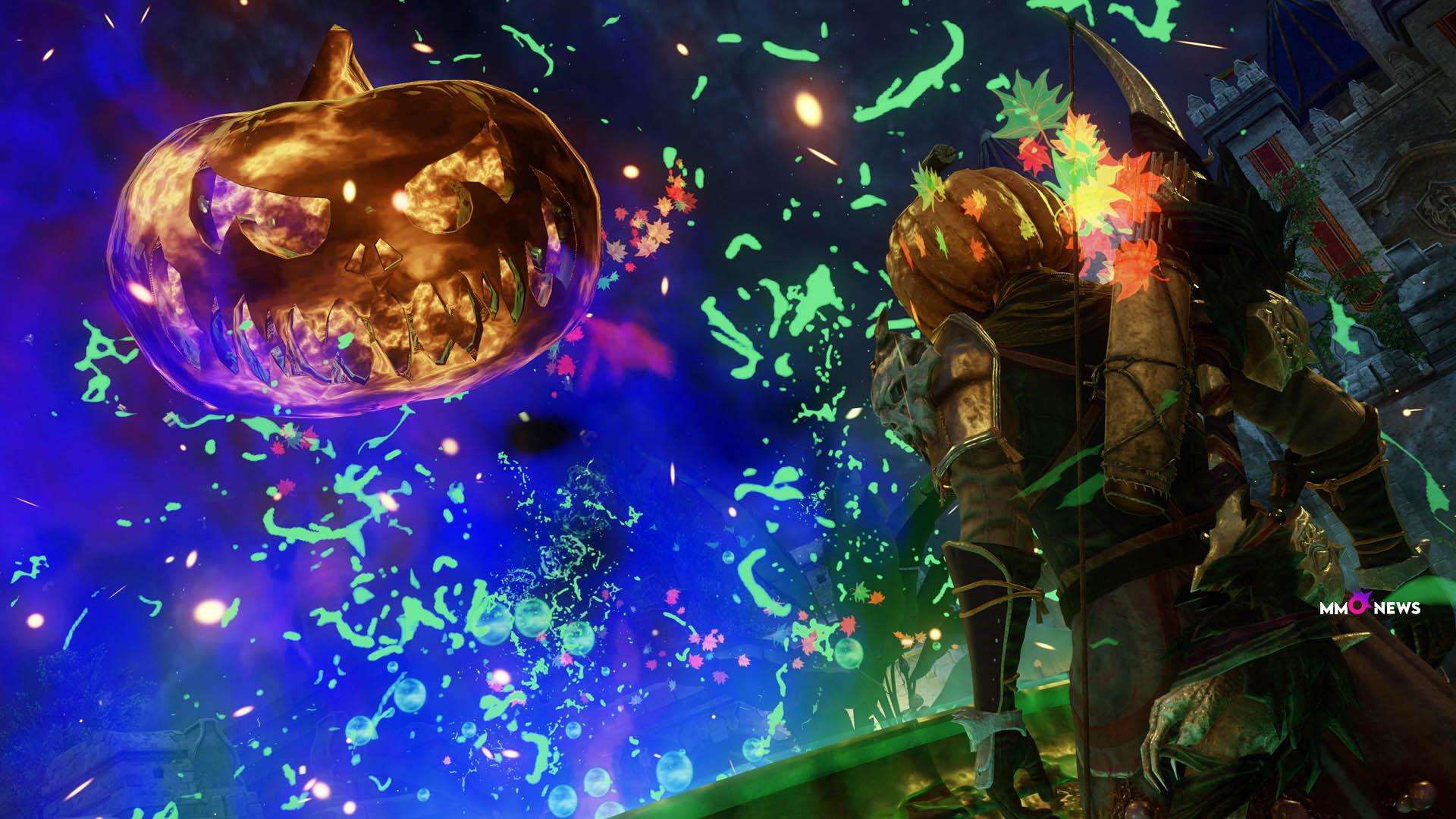 Nightvell Hallow: Don your masks as Baalphazu, the Fear Marquis, returns for a chilling encore. Defeat him and his spectral Pumpkin Legion for a chance at limited-time Mask cosmetics, festive treats, and unique short-term prizes.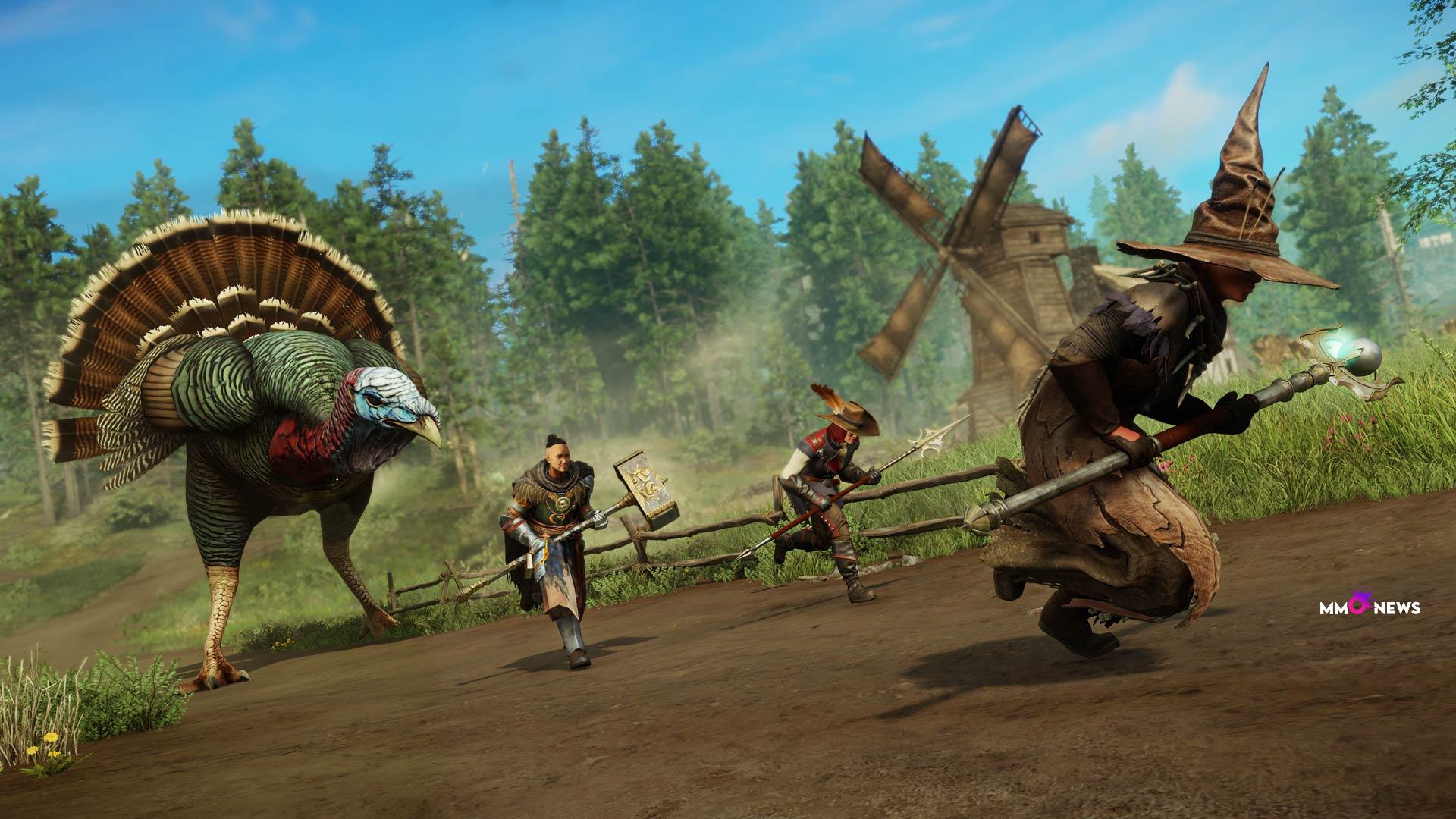 Turkty Terror: Turkulon reappears seeking vengeance. Hunt down this airborne menace and his feathered cohort to earn new loot.
Everything About Rise of the Angry Earth Addition
Base Game Requirement: To explore New Patch, owning the core New World game is a must.
Premium Reward Track: This isn't bundled with New World Rise of the Angry Earth and must be purchased separately.
Multi-Character Access: Indeed, NW RotAE is available across all heroes on a single account, no matter what the world situation is they inhabit.
Time-Sensitivity: Unlike seasonal items, this expansion is here to stay, while seasonal events will cycle roughly every quarter.
Perks for Owners: New zones like Elysian Wilds, features like Primal Fury Heartrune, Savage Divide Expeditions, new quality of gear, riding animals, and updated leveling await. For non-owners, other aspects of the game stay in the public domain and communal.
Rise of the Angry Earth Mutations Update
In our pursuit of making Mutations an integral component of the endgame, we've undertaken a comprehensive overhaul of the level 65+ experience. To participate in Mutated Expeditions, players must possess Rise of the Angry Earth and attain the maximum level. In direct response to valuable player input, we're introducing significant changes: Mutations will now present three distinct difficulty levels and a weekly cap of 100 instances. These modifications streamline team formation and provide seasoned players with increased chances to guide and support newcomers.
The tiers break down as follows:
Intermediate: Demands 650 gear, includes Mutation
Challenging: Requires 675 gear, Mutation and Prestige inclusive
Elite: Necessitates 700 gear, complete with Mutation, Prestige, and Curses
New World: Rise of the Angry Earth PTR: All Information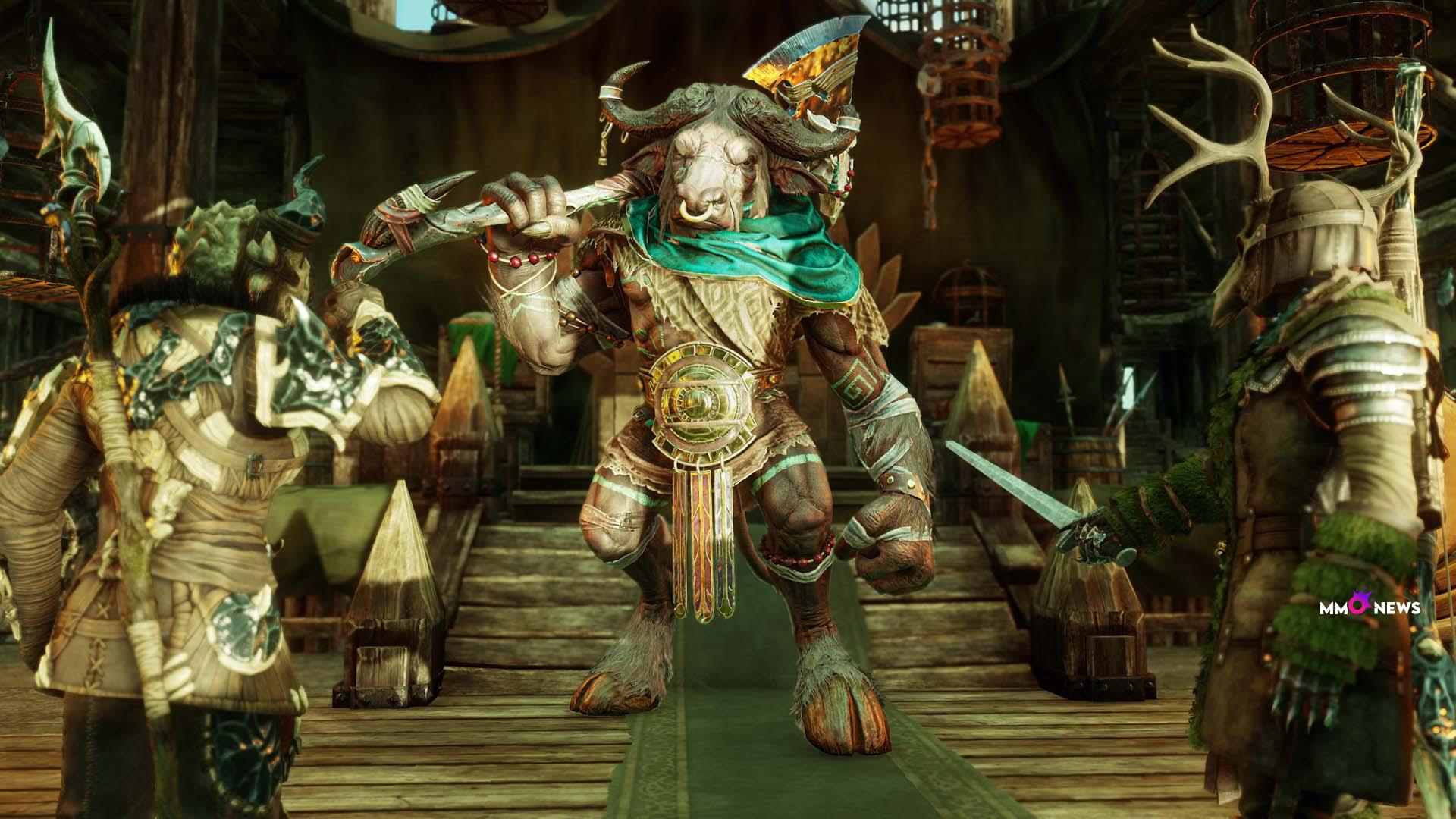 To expedite the review process, any hero you make on the PTR will have the option to skyrocket to any level brackets, complete with the necessary equipment and supplies.
Keep an eye on our website and social platforms for news on when the PTR for NW Rise of the Angry Earth and Season 3 becomes available. We welcome any bug reports, exploits, or recommendations via our Discord channel and our in-game feedback utilities. We aim to act on as much input as possible before these updates go live, and your involvement is vital for delivering top-notch content and improvements down the line.
We're especially interested in your impressions of the following enhancements:
Elysian Wilds Territory
New World Rise of the Angry Earth Central Storyline
Updated Main Quests in Edengrove and Great Cleave
Savage Divide Adventure
Equine Transport Options
Unique Artifacts
Flail Implement
Alterations to Weapons and Perks
Primal Fury Heartglyph
Trade Skill and Gear Ranking Amendments
Influence Competitions
How to Download the PTR Client
You can download this special preview software through a separate Steam app named "New World Public Test Environment." or just watch your library. After the testing period ends and the main content for the New World New Addon goes live, the Public Test Environment (PTR) will be deactivated and might be wiped clean. However, the PTR client will stay in computer, lying dormant until we announce the next round of public testing.
Starting Out in the PTR: What You Need to Know
When you spawn a hero on the test server, you will receive several chests with matching items and weapons. These chests fit the main parameters of your hero.
To avoid being weighed down, don't unwrap all the caches at once. First, put on any bags given, then proceed to open each cache judiciously. You can discard or stash any unwanted caches in your private settlement storage.
FAQ on New World: Rise of the Angry Earth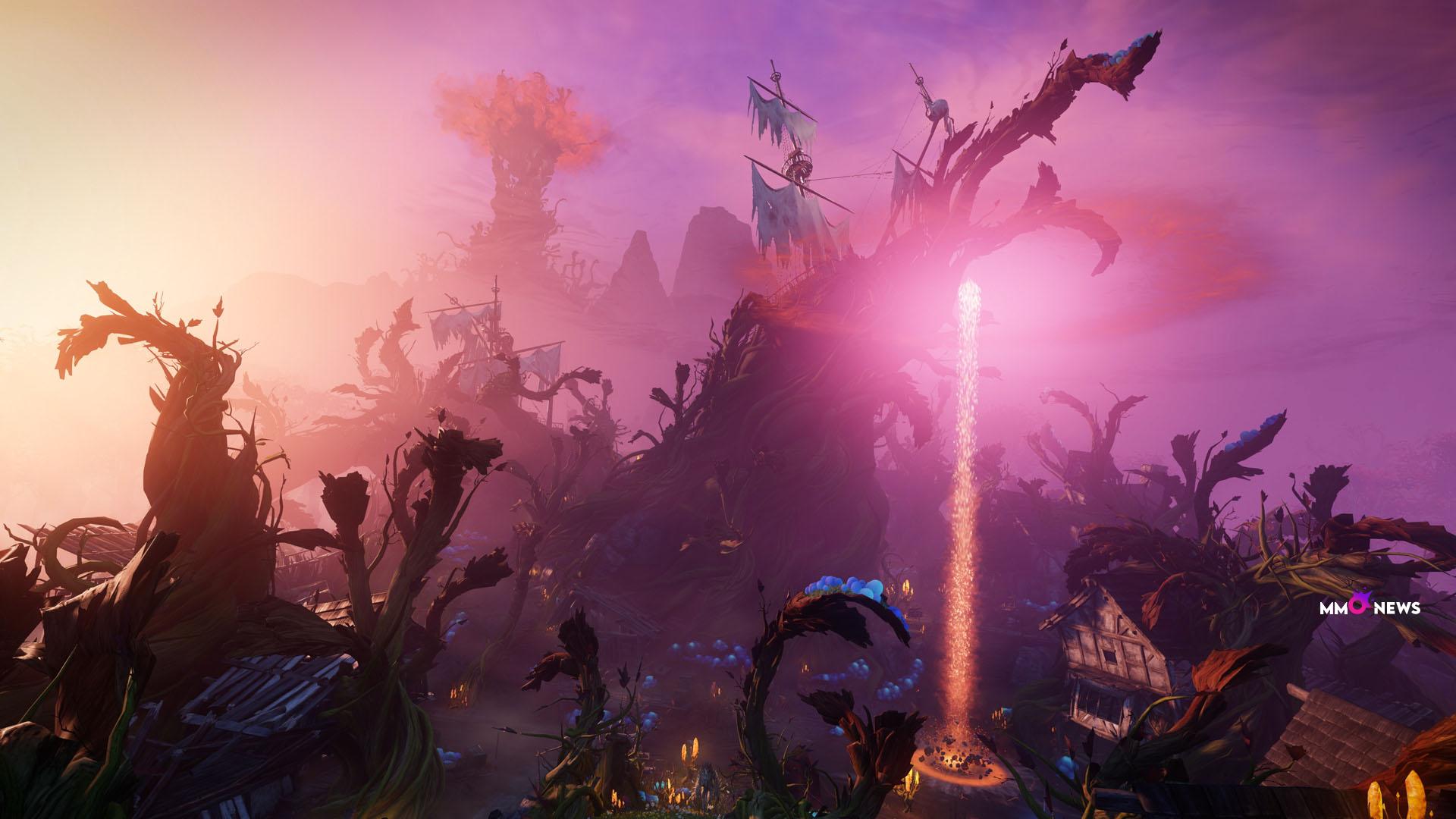 How Do I Gain PTR Access?
Automatic entry is given to all New World owners via a secondary PTR application. Please note, the PTR isn't compatible with the live version; a unique client and sufficient hard drive space are needed.
Can I Bring My Live Characters into the PTR?
No, the PTR and live environments are distinct, but we'll occasionally grant test players specific boosts like instant levels and special gear for more efficient testing.
Can I Offer Input on PTR Content?
While the primary objective during this phase is quality enhancement, your feedback remains invaluable to us.
Facing Issues? How to Reach Customer Support
The same Code of Conduct applies in the PTR, but due to its experimental nature, general customer support via Live Chat or the Support Website won't be available.
Opting Out of PTR?
No hard feelings. You can hide the "New World Public Test Environment" from your Steam Library by navigating to game options and selecting "Hide Game."
Stay alert for more details as we near the launch of New World Rise of the Angry Earth, scheduled for October 3. We're grateful for your ongoing support and engagement.