Ahoy, fellow adventurers of Azeroth! If you're ready to set sail on a swashbuckling adventure, you've come to the right place. In this extensive guide, we'll delve deep into the world of Pirates Day WoW exploring its origins, traditions, and all the treasures waiting to be plundered. So, raise your Jolly Roger, sharpen your cutlass, and let's embark on a journey to discover everything there is to know about WoW Pirate Day!
What is WoW Pirate Day?
WoW Pirate Day is a whimsical and thrilling event in the World of Warcraft universe that celebrates the mischievous spirit of piracy. During this annual in-game event, players can experience a nautical-themed adventure like no other, with activities, quests, and cosmetic items that pay homage to the notorious pirates of Azeroth.
Picture this: the shores are lined with pirates, the taverns are buzzing with swashbucklers, and the scent of the sea fills the air. It's a day when the mundane life of a hero is momentarily set aside for a rollicking romp on the high seas. Whether you're a seasoned sailor or a landlubber looking to dip your toes into the pirate life, WoW Pirate Day has something for everyone.
The Lore Behind the Pirate's Life
WoW Pirate Day isn't just an excuse to wear an eyepatch and carry a parrot on your shoulder (although that's certainly encouraged). It has a rich lore that traces back to the fascinating history of Azeroth.
Legend has it that the event was inspired by the exploits of a legendary pirate crew known as the "Dread Corsairs." Led by the enigmatic Captain DeMeza, these cunning pirates roamed the seas of Azeroth, leaving tales of their audacious adventures in their wake. WoW Pirate Day was established as a tribute to these daring corsairs and their lust for treasure, freedom, and the thrill of the open sea.
As the event unfolds, players can take part in various quests, encounters, and activities that delve into the lore of the Dread Corsairs and their legacy. It's a chance to immerse yourself in the rich history of piracy in Azeroth while also having a barrel of laughs.
The Booty: Rewards and Loot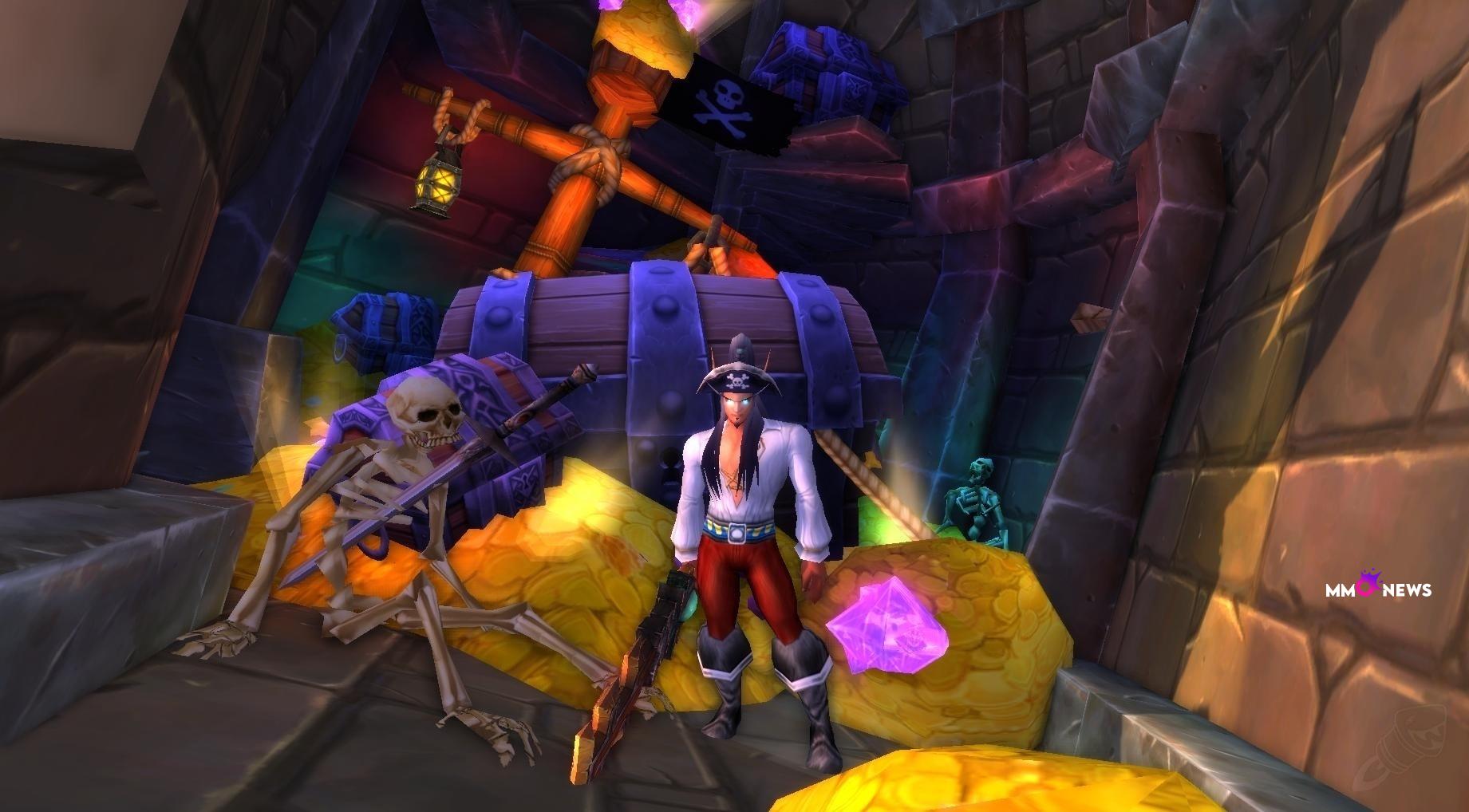 What's a pirate's life without the promise of treasure? WoW Pirate Day spoils players with a plethora of booties, including unique cosmetics, pets, toys, and more. These coveted rewards can be obtained by completing event-specific quests, engaging in pirate-themed activities, and embracing the pirate spirit wholeheartedly.
But wait, there's more! The event also features special vendors who offer exclusive pirate-themed items for sale. If you've ever dreamed of owning a pirate hat, a swashbuckling mount, or even a ship in a bottle, this is your chance to make those dreams a reality.
So, whether you're looking to upgrade your transmog, add a new pet to your collection, or simply strut your stuff in the latest pirate fashion, WoW Pirate Day has you covered.
When Does WoW Pirate Day Start?
WoW Pirate Day isn't a fleeting event; it's a full-day celebration that you won't want to miss. Each year, this exhilarating event typically takes place on September 19th, so be sure to mark your calendar and set sail for adventure on this date.
The festivities usually begin at 12:01 AM server time and continue until the stroke of midnight, giving you a whole 24 hours to immerse yourself in the pirate world of Azeroth. During this time, you can partake in the event's quests, activities, and revelry, all while chasing after those coveted pirate treasures.
Preparing for the Event: Tips and Tricks
To make the most of WoW Pirate Day, it's essential to be well-prepared. Here are some tips and tricks to ensure you're ready to embrace the pirate life when the event rolls around:
Check Your Calendar: Ensure that you've marked September 19th on your calendar so you don't forget the start of WoW Pirate Day.
Stock Up on Event Currency: Some of the event's exclusive rewards may require a special currency. Be sure to gather enough event currency by completing quests and participating in activities.
Assemble Your Pirate Outfit: Dust off your pirate gear or visit the event vendors to acquire the latest pirate-themed attire.
Form a Crew: WoW Pirate Day is even more enjoyable when experienced with friends. Gather your crew, create a party, and set sail together.
Plan Your Route: Familiarize yourself with the event's activities and quests in advance so you can efficiently complete them.
Enjoy the Lore: Take the time to explore the lore and storylines associated with the event. It adds depth to your WoW Pirate Day experience.
Capture the Moments: Don't forget to take screenshots and capture your pirate adventures to share with your guildmates and friends.
Stay Hydrated: Well, maybe not in the game, but ensure you have snacks and refreshments ready for your real-world adventure!
The Adventures of WoW Pirate Day

Quests and Activities
Now that you know the basics of WoW Pirate Day, let's delve into the heart of the event: the quests and activities that make it a truly unforgettable experience.
Captain DeMeza's Questline
Every WoW Pirate Day, adventurers have the opportunity to join Captain DeMeza in her quest for treasure and excitement. Captain DeMeza is the embodiment of the pirate spirit, and she's always on the lookout for a crew of eager adventurers to assist her in her swashbuckling endeavors.
Her questline typically involves various tasks, including treasure hunts, skirmishes with rival pirates, and other daring exploits on the high seas. Completing Captain DeMeza's quests not only rewards you with event currency but also unravels the intriguing story of the Dread Corsairs.
Pirate-Themed Minigames
If you're in the mood for some light-hearted fun, WoW Pirate Day offers a variety of pirate-themed minigames. These games are scattered throughout the event area and provide a break from the more intense quests. Some of the popular minigames include:
Ring Toss: Test your aim by tossing rings onto the pegs of a ship's wheel.\
Pirate's Ring: Dive into the ocean to collect as many rings as you can while avoiding sharks.
Whack-A-Ghoul: Swap your cutlass for a mallet and play a ghoul-smashing game.
Participating in these minigames not only guarantees a good time but also rewards you with event currency and a chance to win special prizes.
Pirate Invasion at Pirates Day WoW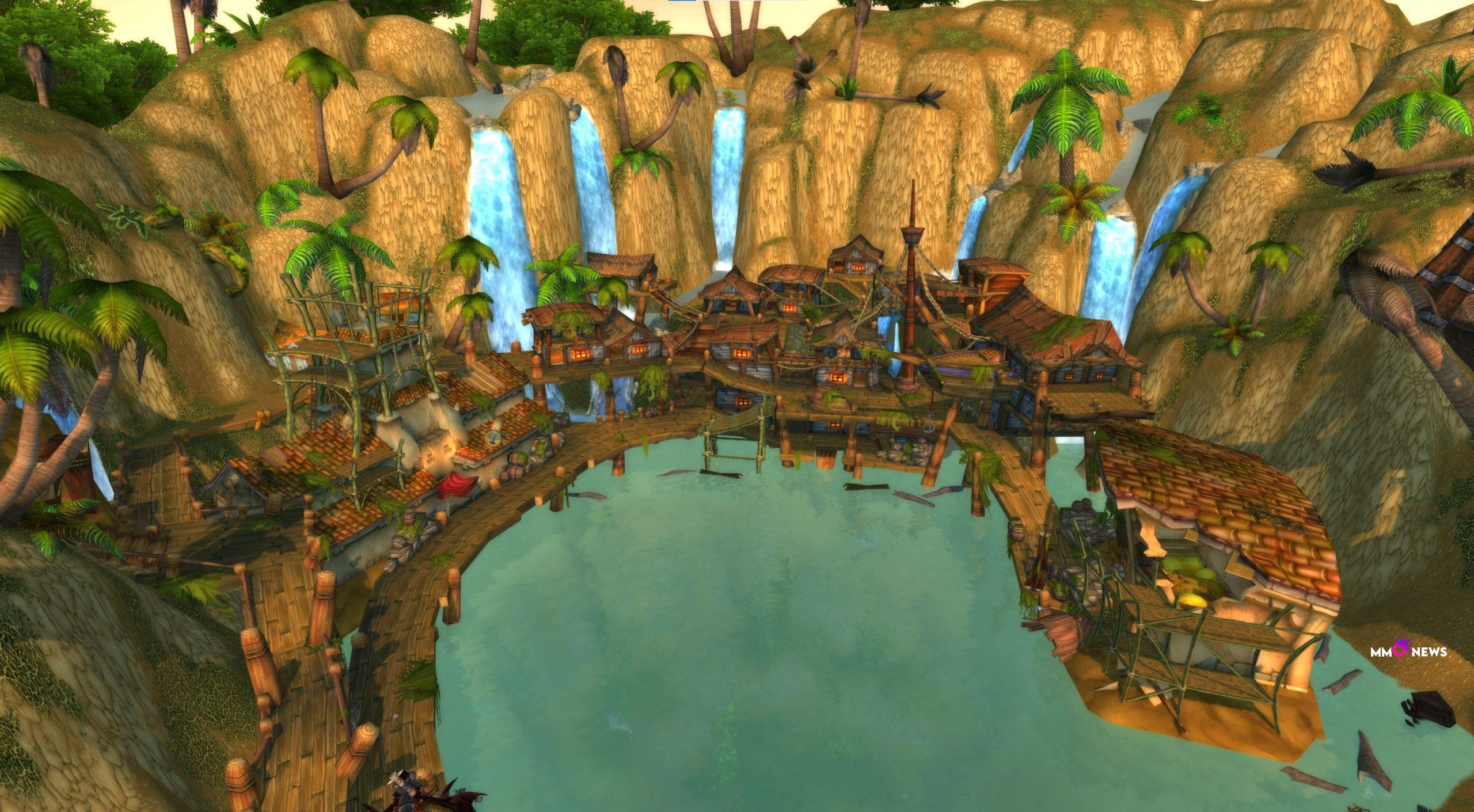 One of the standout features of WoW Pirate Day is the Pirate Invasion event. At various times throughout the day, Azeroth's shores will be besieged by a crew of rowdy pirates, and it's up to the heroes of Azeroth to defend their homeland.
During the Pirate Invasion, players can engage in epic battles against waves of pirates, earning rewards and event currency for their bravery. This event adds an extra layer of excitement to WoW Pirate Day and fosters a sense of camaraderie among players as they unite to protect their world.
Rewards and Treasures
Now, let's talk about the loot—the glittering treasures that make WoW Pirate Day an event worth looking forward to.
Pirate Hats and Attire
No self-respecting pirate would be caught without their signature headgear. WoW Pirate Day offers a wide range of pirate hats, bandanas, and eyepatches to help you complete your swashbuckling look. Whether you prefer the classic tricorn hat or a more exotic choice, you'll find the perfect headgear to suit your style.
Additionally, there are full pirate outfits available, allowing you to transform yourself into a dashing or dastardly buccaneer, depending on your preference.
Pirate Pets and Companions
If you're a collector, you'll be delighted by the assortment of pirate-themed pets and companions available during WoW Pirate Day. These loyal sidekicks are ready to join you on your adventures, and some of them even come with their unique animations and abilities.
From parrots to peg-legged cats, these companions are more than just decorative; they add an extra layer of immersion to your pirate persona.
Toys and Fun Items
WoW Pirate Day also introduces a variety of toys and fun items that can add a touch of whimsy to your adventures. Want to summon a ghostly pirate ship, create a temporary pirate-themed buff, or ignite a fireworks show to dazzle your fellow players? These toys are at your disposal, and they're sure to add a bit of flair to your pirate escapades.
Achievements and Titles of Pirates Day WoW
As you immerse yourself in the world of WoW Pirate Day, you'll have the opportunity to earn a variety of achievements and titles. These accolades serve as badges of honor, showcasing your dedication to the event and your prowess as a pirate.
Some of the achievements you can earn include "Master of the Seas," "Pirate King," and "Scourge of the South Seas." Accomplishing these feats not only adds a sense of accomplishment to your WoW Pirate Day experience but also unlocks unique titles that you can display proudly beneath your character's name.
Embracing the Pirate Spirit

Dressing the Part
One of the most enjoyable aspects of WoW Pirate Day is the opportunity to dress up as a pirate and fully embrace the swashbuckling spirit. Here are some ways to ensure you look the part:
Pirate Hats: As mentioned earlier, choose from an array of pirate hats, bandanas, and eyepatches to complete your ensemble.
Outfit Coordination: Coordinate your outfit with a pirate shirt, pants, and boots for the full pirate look.
Weapons: Equip pirate-themed weapons such as cutlasses, pistols, or even a harpoon to enhance your appearance.
Companions: Don't forget to have your trusty pirate pet or companion by your side as you embark on your adventures.
Mount: Ride into battle on a pirate-themed mount to truly stand out among the sea of adventurers.
Emotes and Roleplay: Get into character by using pirate-themed emotes and engaging in roleplay with other players.
Customization: Experiment with your character's appearance to make them look weathered, salty, and battle-hardened.
Pirate Speak
No pirate is complete without their distinctive way of speaking. While Pirates Day WoW doesn't alter the game's dialogue, you can embrace the role by using pirate slang and expressions in your interactions with other players. Here are some classic pirate phrases to get you started:
"Avast, matey!" – A traditional pirate greeting.
"Shiver me timbers!" – An expression of surprise or astonishment.
"Yo ho ho and a bottle of rum!" – A cheerful drinking song.
"Batten down the hatches!" – Prepare for a storm or trouble ahead.
Remember, the key to successful roleplay is to have fun and engage with fellow players who share your enthusiasm for the pirate life.
Join a Crew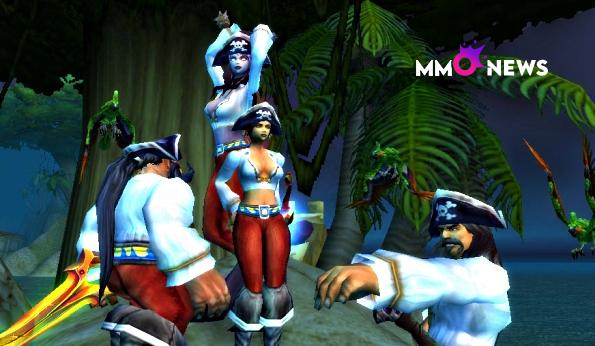 While you can certainly enjoy Pirates Day WoW as a solo adventurer, there's something special about forming or joining a pirate crew. Gather your friends or guildmates and set out to conquer the high seas together.
Coordinate your outfits, create a crew name, and embark on quests as a united front. Not only will you share the excitement of the event, but you'll also forge lasting memories with your fellow pirates.
FAQ about Pirates Day WoW
Can I participate in WoW Pirate Day if I'm a low-level character?
Absolutely! WoW Pirate Day aims to be inclusive for players at all levels. The event provides a variety of activities and quests, including some designed for lower-level characters. Whether you're a novice adventurer or a seasoned hero, there's something for everyone to enjoy.
Are the event rewards available only during WoW Pirate Day?
Yes, the majority of the event-specific rewards, including cosmetics, pets, toys, and mounts, are only available during WoW Pirate Day. Once the event concludes, these items will no longer be obtainable until the following year's celebration. So, be sure to make the most of the event while it lasts!
Can I still participate in WoW Pirate Day if I'm not a fan of PvP (Player vs. Player) combat?
Absolutely! While WoW Pirate Day includes some PvP elements, such as the Pirate Invasion event, participation in these activities is entirely optional. You can focus on completing PvE (Player vs. Environment) quests, enjoying the minigames, and collecting event currency without engaging in PvP combat if it's not your cup of grog.
Conclusion: Set Sail for Adventure!
WoW Pirate Day is a delightful annual event that brings the spirit of piracy to life in the World of Warcraft. With its rich lore, engaging quests, and dazzling rewards, it's an occasion that every adventurer should eagerly anticipate.
So, when September 19th rolls around, don your finest pirate attire, rally your crew, and set sail for adventure on the high seas of Azeroth. Whether you're in it for the treasure, the lore, or the sheer enjoyment of embracing your inner pirate, WoW Pirate Day promises an unforgettable experience that will leave you with memories to cherish until the next year's celebration.
Prepare to unlock the pirate's bounty, sail under the Jolly Roger, and become a legend of the seas. Argh, matey! The adventure awaits!