In today's rapidly advancing digital era, there exists a burgeoning market for online services that cater to the diverse needs of gamers. These services, in many cases, go beyond what's traditionally expected, providing not just software or games, but also in-game progression, enhancements, and more. It's in this vibrant ecosystem that a service like ExpCarry makes its mark. But just how effective, user-friendly, and reliable is it? Let's dive deep into the nuances of the ExpCarry platform.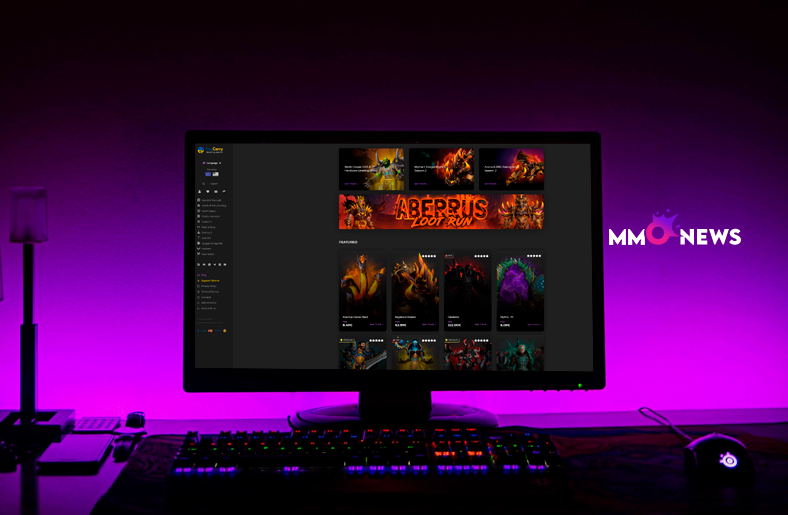 First Impressions: The User Interface
When visiting the ExpCarry website, the first thing you're likely to notice is the sleek, modern design. In a market filled with sites boasting flashy, over-the-top designs that often compromise on user experience, ExpCarry presents itself as a breath of fresh air. The layout is intuitive, with categories and options clearly labelled, ensuring visitors find what they're looking for without unnecessary clicks.
Each service is visually represented with sharp imagery, relevant to the specific game or service, making for a visually appealing and informative browsing experience. And speaking of games, ExpCarry boasts an impressive selection, from the most popular titles to niche favorites.
Service Range: A Spectrum of Options
At the heart of ExpCarry lies its plethora of services. Whether you're looking to progress in a role-playing game, attain higher rankings in a competitive shooter, or simply unlock a stubborn achievement, there's likely an option tailored for you.
A significant feature that differentiates ExpCarry from other platforms is the personalisation factor. Rather than offering a one-size-fits-all solution, many of the services can be customised to the user's specific needs. This level of attention to detail ensures that the end result is in line with the client's exact requirements.
Reliability and Trustworthiness
One of the prime concerns users have with online services, especially in the realm of gaming, is the reliability and trustworthiness of the provider. ExpCarry, it seems, has made considerable efforts to alleviate these concerns.
Their site is transparent about the processes involved, the players providing the service, and the security of users' accounts. Reading through client testimonials and third-party reviews, it's evident that a significant portion of their clientele return for repeat services, a testament to the company's commitment to quality and reliability.
Furthermore, the site promises not to use cheats, bots, or any exploits that might endanger a client's account—a crucial assurance for serious gamers.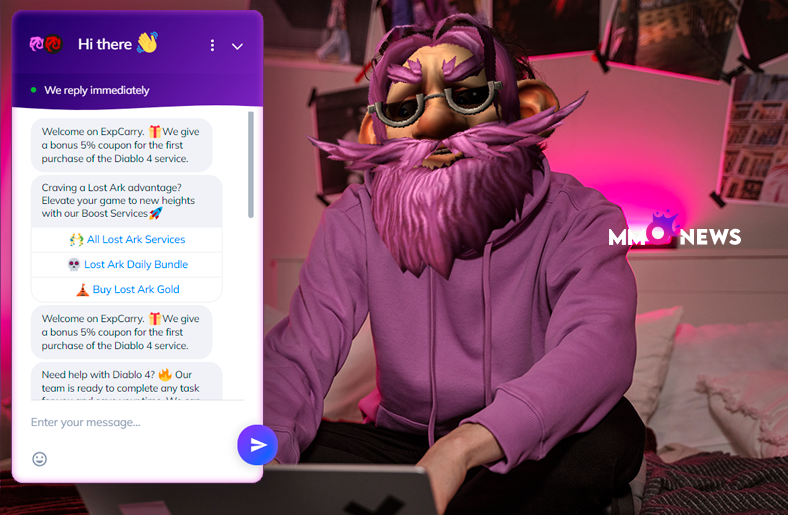 Customer Support: Bridging the Gap
An often-overlooked aspect of such online platforms is customer support. ExpCarry shines in this domain. They offer 24/7 customer support, ensuring that regardless of your timezone or query, there's someone available to assist you.
The few times I interacted with their support team, the experience was nothing short of exceptional. Responses were swift, informative, and resolved any issues or doubts I had.
Pricing and Value
When evaluating any service, cost plays a pivotal role. ExpCarry's pricing structure is competitive, often striking the right balance between affordability and quality of service. Considering the personalisation, the expertise of the individuals providing the service, and the guaranteed safety of your accounts, the prices seem justified.
A Word on Ethics
While services like ExpCarry provide convenience and efficiency, it's essential to approach them with an understanding of the broader gaming community's perspectives. Some players might feel such services dilute the essence of gaming, which is often rooted in skill progression and personal achievement. It's essential to be aware of and respect these perspectives, using services like ExpCarry responsibly and in contexts that don't undermine the experiences of others.
Conclusion
ExpCarry establishes itself as a premier platform in the realm of online gaming services. With its user-friendly interface, diverse service range, commendable customer support, and competitive pricing, it's a go-to choice for those seeking online gaming assistance.
However, as always, it's vital for users to research and understand the implications of using such services, ensuring they align with their personal gaming ethos and the larger community's values.
Whether you're a casual gamer looking for a slight edge or a seasoned player seeking specific in-game achievements, ExpCarry's holistic service suite likely has something to offer you. But remember, while services can enhance your experience, the true joy of gaming comes from the journey as much as the destination.
For bonus our site members, use coupon "MMONEWS" to get 10% discount for all services