In the ever-evolving world of Destiny 2, only a handful of weapons have experienced a transformation from mediocrity to supremacy, and among them, Destiny 2 Wardens Law God Roll stands tall. This once-underwhelming hand cannon has made a triumphant return, poised to claim its rightful place as one of the most sought-after weapons in the Destiny 2 universe. The secret to its newfound glory? The elusive "God Roll."
If you're wondering, "What is Destiny 2 Wardens Law God Roll?" or "How to get Wardens Law God Roll in Destiny 2?" – you've come to the right place. In this comprehensive guide, we will delve into the intricacies of the Wardens Law God Roll, revealing the optimal perks and strategies for obtaining this legendary firearm.
The Resurgence of Warden's Law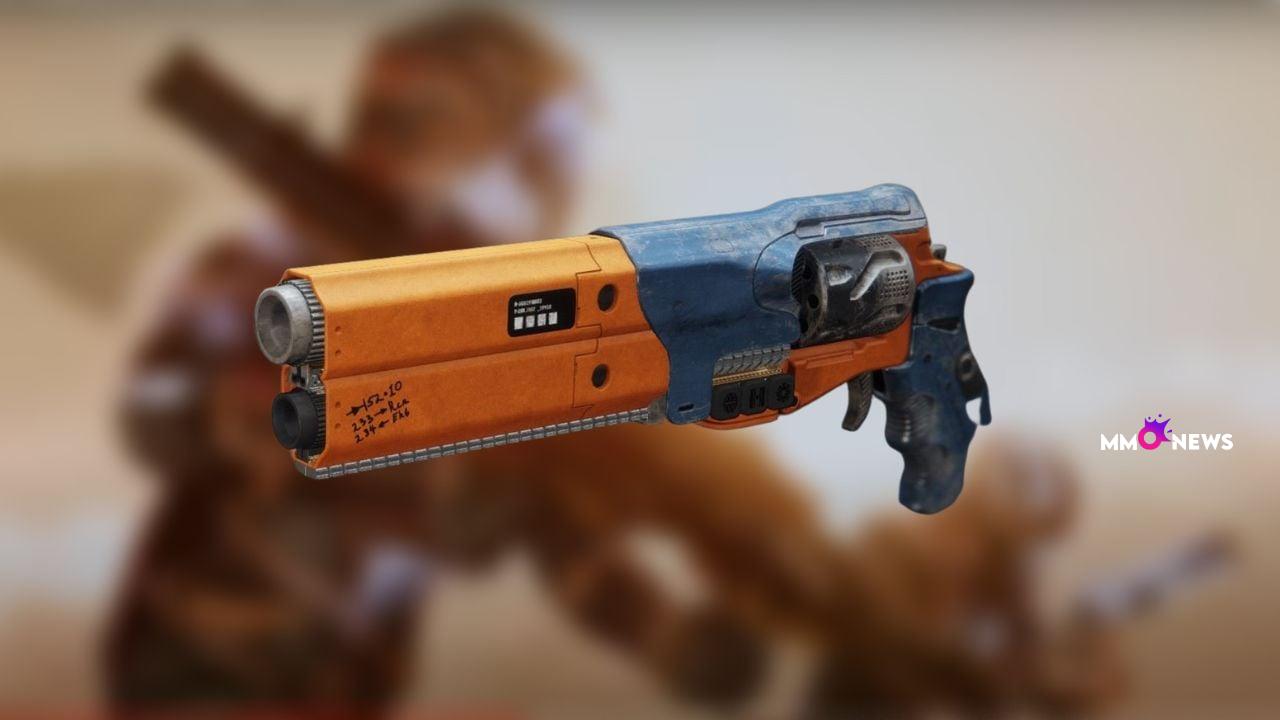 Warden's Law's journey from obscurity to fame mirrors the evolution of Destiny 2 itself. This hand cannon, once dismissed as ineffective, has been resurrected to become a true powerhouse. Its resurgence in popularity is due in large part to the pursuit of the "God Roll" – a combination of perks that transforms this weapon into a force to be reckoned with.
Unlocking the Potential: Warden's Law PvE God Roll
To truly harness the might of Warden's Law, you must first understand the components of its PvE God Roll. These are the perks that will maximize its efficiency in Player vs. Environment activities:
Barrel: You have several options here – Polygonal Rifling, Corkscrew Rifling, or Smallbore. Each of these barrels contributes to stability and accuracy, which are crucial for Warden's Law's unique burst fire.
Magazine: For the magazine, consider Flared Magwell, Light Mag, or Appended Mag. The additional rounds and quicker reload times provided by these options will enhance your overall performance. Steady Rounds, though not optimal, can offer added stability.
First Perk: In this category, you can choose from Enlightened Action, Fourth Time's The Charm, or Perpetual Motion. Enlightened Action is an excellent choice for improved reload speed and handling, offsetting Warden's Law's inherent slow reload. Fourth Time's The Charm can significantly increase your magazine size if you consistently land critical shots. Perpetual Motion, a dependable perk, enhances the weapon's overall feel.
Second Perk: When it comes to the second perk, you have options like Kill Clip, Frenzy, or Rampage. These perks provide increased damage potential, each with its unique triggers and benefits. Kill Clip and Rampage are straightforward choices, with Kill Clip scaling better in endgame scenarios.
More Power
Frenzy: For endgame activities, Frenzy is a perk that deserves special attention. It activates after being in combat for 12 seconds, offering a noticeable damage boost, increased reload speed, and handling. Frenzy significantly improves the weapon's feel and boosts its damage output without requiring kills.
Vorpal Weapon: While not a top choice, Vorpal Weapon can provide a 20% damage boost against enemies that are affected by this perk. However, Warden's Law may not be your primary choice for enemies requiring Vorpal Weapon, and other options like Frenzy offer broader utility.
Zen Moment: You might come across a roll with Zen Moment in the fourth column. While not a bad perk, it faces stiff competition from the other three top-tier perks. It can be a reasonable choice, especially in PvP, until you find something more desirable.
Regardless of the perks you choose, Warden's Law has the potential to surprise and impress. It has shed its reputation as a lackluster weapon, proving itself as a deadly hand cannon with a unique and satisfying feel.
How to Attain the Destiny 2 Wardens Law God Roll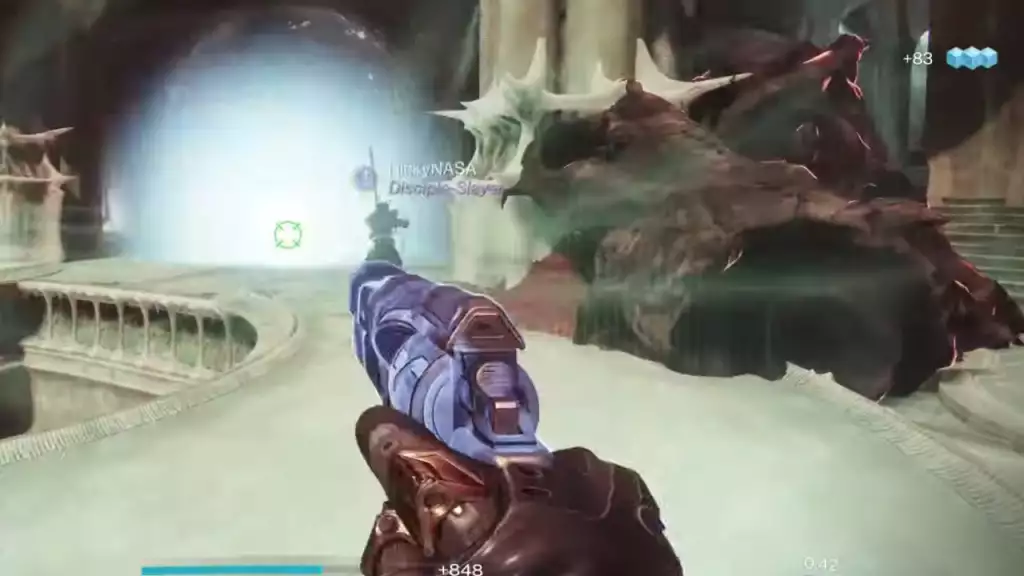 Now that you understand the components of the Wardens Law God Roll, the next crucial question is how to obtain it. This exceptional hand cannon isn't just handed out; you'll need to engage in concrete activities and follow a few strategies to increase the odds of getting the God Roll.
Targeted Farming for Destiny 2 Wardens Law God Roll
To maximize your chances of getting the Wardens Law God Roll, you must engage in targeted farming. This involves repeatedly completing activities that have a chance to drop the weapon while ensuring you have the right modifiers and consumables to increase your loot drops.
Nightfall: The Ordeal
One of the most effective ways to farm for the God Roll is by participating in Nightfall: The Ordeal. This activity offers increased drop rates for Nightfall-exclusive weapons, including Wardens Law. Higher difficulty levels, such as Legend and Master, provide better chances of obtaining the desired rolls.
The Hollowed Lair Nightfall Strike
The Hollowed Lair Nightfall Strike has a unique connection to Warden's Law, as it's known to have a higher drop rate for this weapon. It's recommended to farm this strike specifically to increase your odds of obtaining the God Roll.
Legend and Master Difficulty of Destiny 2 Wardens Law God Roll
While farming Nightfall: The Ordeal, focus on Legend and Master difficulty tiers for the best results. These higher difficulties offer a greater chance of acquiring the Wardens Law hand cannon and, by extension, the God Roll.
Use of Nightfall: The Ordeal Specific Mods
To further improve your odds, equip Nightfall: The Ordeal-specific mods that enhance your loot drops. These mods can significantly increase the odds of getting a Wardens Law with the desired perks.
Fireteam Coordination
Farming for the Wardens Law God Roll can be time-consuming, so consider teaming up with friends or clan members. A coordinated fireteam will help you tackle the toughest challenges, content more efficiently and increase your chances of success.
Efficient Runs of Wardens Law Destiny 2 God Roll
To make the most of your farming sessions, strive for efficient runs. This includes optimizing your loadout, understanding the strike mechanics, and minimizing downtime between runs. The more runs you complete, the better your chances of obtaining God Roll.
Conclusion of Destiny 2 Wardens Law God Roll
In the ever-evolving landscape of Destiny 2, the Wardens Law hand cannon has risen from obscurity to claim its place as a sought-after powerhouse. The elusive God Roll, a combination of carefully selected perks, is the key to unlocking its true potential in PvE activities.
To obtain the Wardens Law God Roll, engage in targeted farming activities, focusing on Nightfall: The Ordeal with an emphasis on Legend and Master difficulty tiers. Equip Nightfall-specific mods to boost your loot drops and team up with a coordinated fireteam to maximize your efficiency.
In the end, whether you're a Guardian seeking to conquer endgame challenges or simply looking for a satisfying hand cannon, the Wardens Law God Roll is a testament to Destiny 2's ever-evolving arsenal, ready to deliver power and precision in every shot. Don't miss your chance to wield this formidable weapon and become a legend in the Destiny 2 universe.