Are you seeking to elevate your Destiny 2 Hunter experience to a whole new level? Your search ends here. In the ever-evolving realm of the game, the Destiny 2 Best Hunter Builds can be the game-changer you've been looking for. Whether you're venturing into PvE realms, daring Grandmaster trials, or facing solo missions, the perfect Hunter build can tip the scales in your favor. In this extensive guide, we'll delve deep into Destiny 2's top Hunter builds, uncovering elite setups designed for diverse playstyles and situations.
The Best Hunter Builds in Destiny 2
Destiny 2 is more than just precision and strategy; it's about having the right gear – the perfect blend of Exotics, weapons, mods, and, most crucially, the ideal build. While we've previously explored top-tier builds for various classes, this guide is exclusively dedicated to the Hunter class, spotlighting the pinnacle of PvE excellence in Season 19.
So, what are the paramount Hunter builds currently dominating Destiny 2? Let's unravel the intricacies of these exceptional setups.
Ghost of Lightning – The Shadow Striker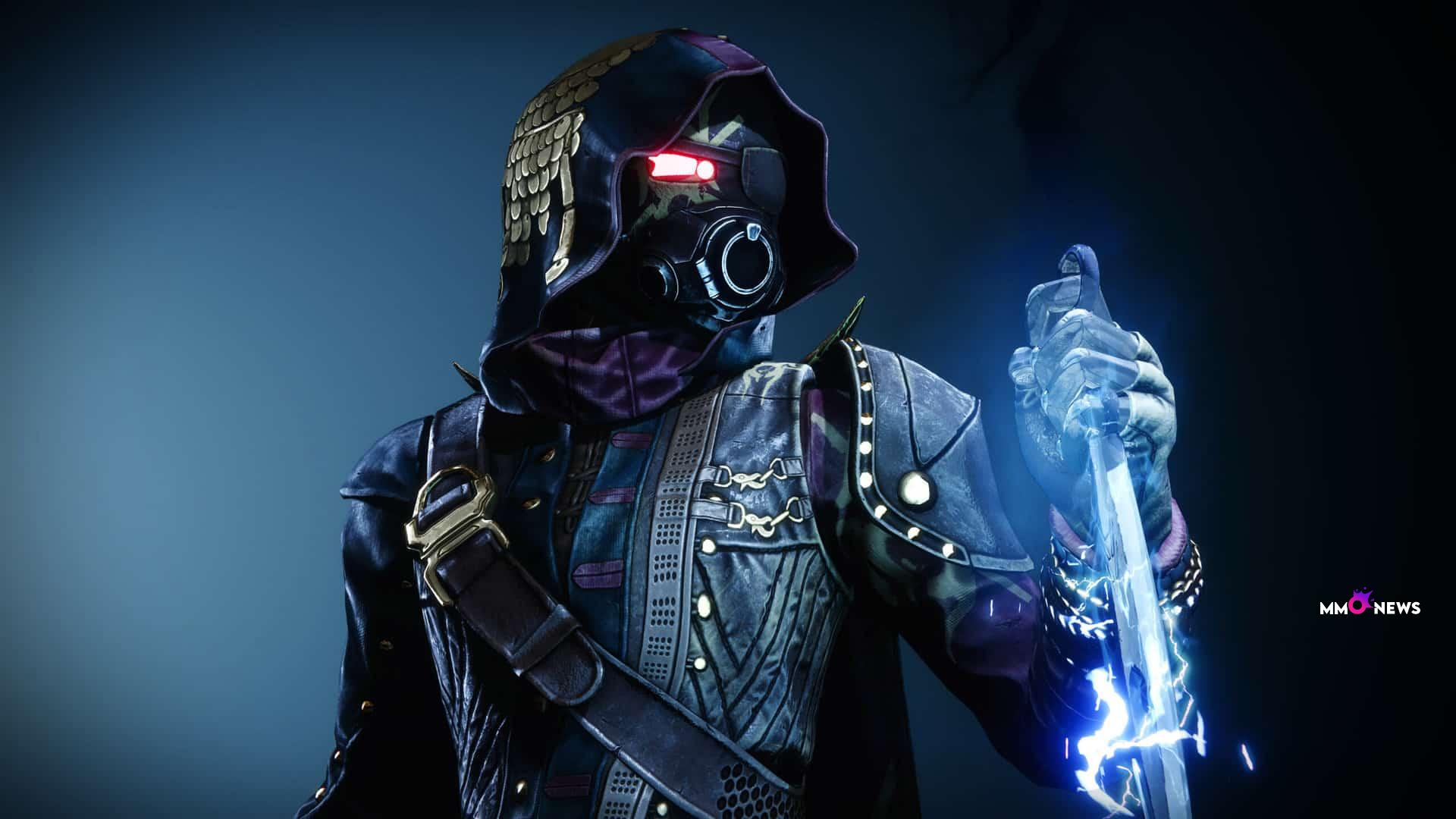 Build Objective: The Ghost of Lightning build excels in endgame challenges like dungeons, raids, and Legendary activities. It revolves around stacking Combination Blow to deliver devastating blows with Arc abilities while maintaining invisibility.
Exotic Gear: The linchpin of this build is the Assassin's Cowl, an Exotic Hunter helmet. Its Exotic perk rewards powered melee final blows with invisibility and a health and shield restoration. The duration of invisibility and the amount of health and shields restored increase with finishers and final blows against tougher adversaries.
Aspects: Lethal Current and Flow State are pivotal Aspects of this setup.
Fragments: Opt for Spark of Resistance as your Fragment of choice, although Spark of Feedback and Spark of Shock can be viable alternatives.
Abilities: Incorporate Combination Blow and Gambler's Dodge into your arsenal. You can opt for any Grenade, but Storm and Pulse Grenades are potent choices.
Stats: Prioritize max Resilience and Discipline.
Mods: Maximize your mod selection with the following configurations:
Helmet: Hands-On, Heavy Ammo Finder, Heavy Ammo Scout.
Arms: x2 Heavy Handed and Impact Induction.
Chest: Resistance Mods.
Legs: Surge mods match your weapons.
Cloak: x2 Distribution and x1 Bomber.
Shortly Gameplay
The gameplay loop for this build revolves around stacking Combination Blow up to x3, allowing you to dispatch squishy foes with a single punch and handle other adversaries with one or two punches, except for bosses. Generating Orbs of Power at a rapid pace is essential, so having the Hands On mod equipped helps charge your Super swiftly, enabling you to obliterate both minor and major threats. While this build can be challenging for less experienced players in high-level content, mastering it will enable you to tackle a wide array of challenges with finesse.
For a more in-depth look at this playstyle, consult the Arc 3.0 Hunter Playbook video from Mactics.
Gyrfalcon's Hauberk – The Stealthed Infiltrator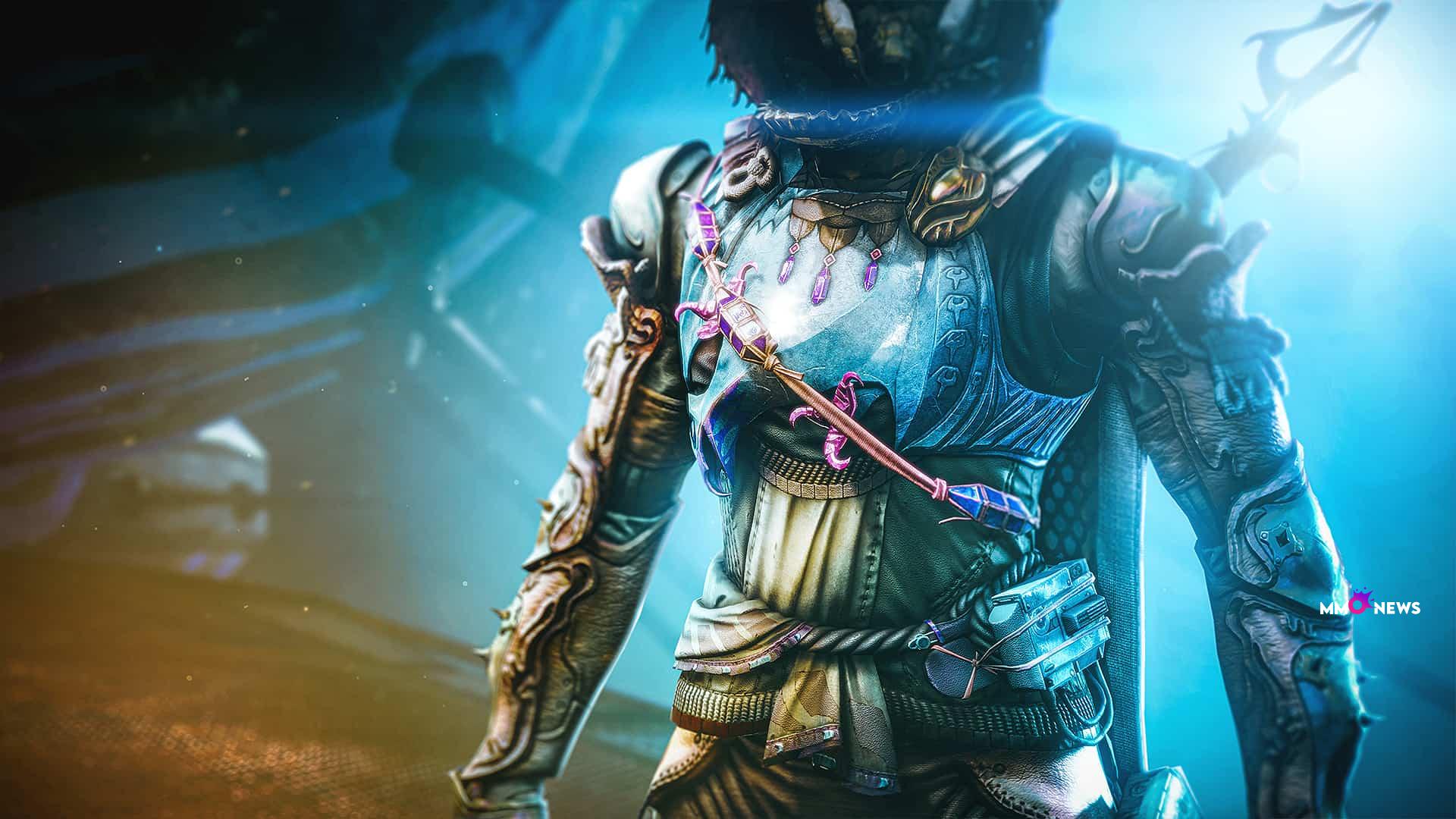 Build Objective: The Gyrfalcon's Hauberk build is tailor-made for endgame activities, focusing on the seamless chaining of invisibility to maximize the effectiveness of your Void abilities and weapons.
Exotic Gear: Gyrfalcon's Hauberk, an Exotic Hunter chest piece, is the cornerstone of this build. Its Exotic perk enhances weapon damage briefly after emerging from invisibility, providing overshields and improved class ability regeneration when you eliminate a combatant with a finisher while invisible.
Aspects: Stylish Executioner is essential, and Vanishing Step is ideal for the additional fragment slot, though Trapper's Ambush can be an alternative.
Fragments: Explore Echo of Starvation, Echo of Persistence, Echo of Remnants, and Echo of Obscurity.
Abilities: Employ Moebius Quiver for your Super, Vortex Grenades, and choose your Dodge based on preference.
Stats: Target max Resilience and high Mobility, with additional emphasis on Discipline.
Mods: Customize your mod layout with these configurations:
Helmet: Void Siphon, Heavy Ammo Finder, Heavy Ammo Scout.
Arms: Firepower and Bolstering Detonation.
Chest: Concussive Dampener and resistance mods matching enemy damage types.
Legs: Surge mods match your weapons.
Cloak: Reaper and Time Dilation.
Gameplay: Gyrfalcon's Hauberk embodies versatility, revolving around a cycle of invisibility via your dodge ability, exiting invisibility to gain Volatile Rounds, and subsequently returning to invisibility through Stylish Executioner upon defeating volatile enemies. The addition of Devour ensures healing and invisibility upon killing foes, and when paired with a Repulsor Brace weapon granting an over shield upon vanquishing a Void-debuffed target, you become a nearly invulnerable force. You can fluidly move in and out of invisibility, armed with a durable overshield and full health after eliminating adversaries.
Solar Hunter Build – The Radiant Assassin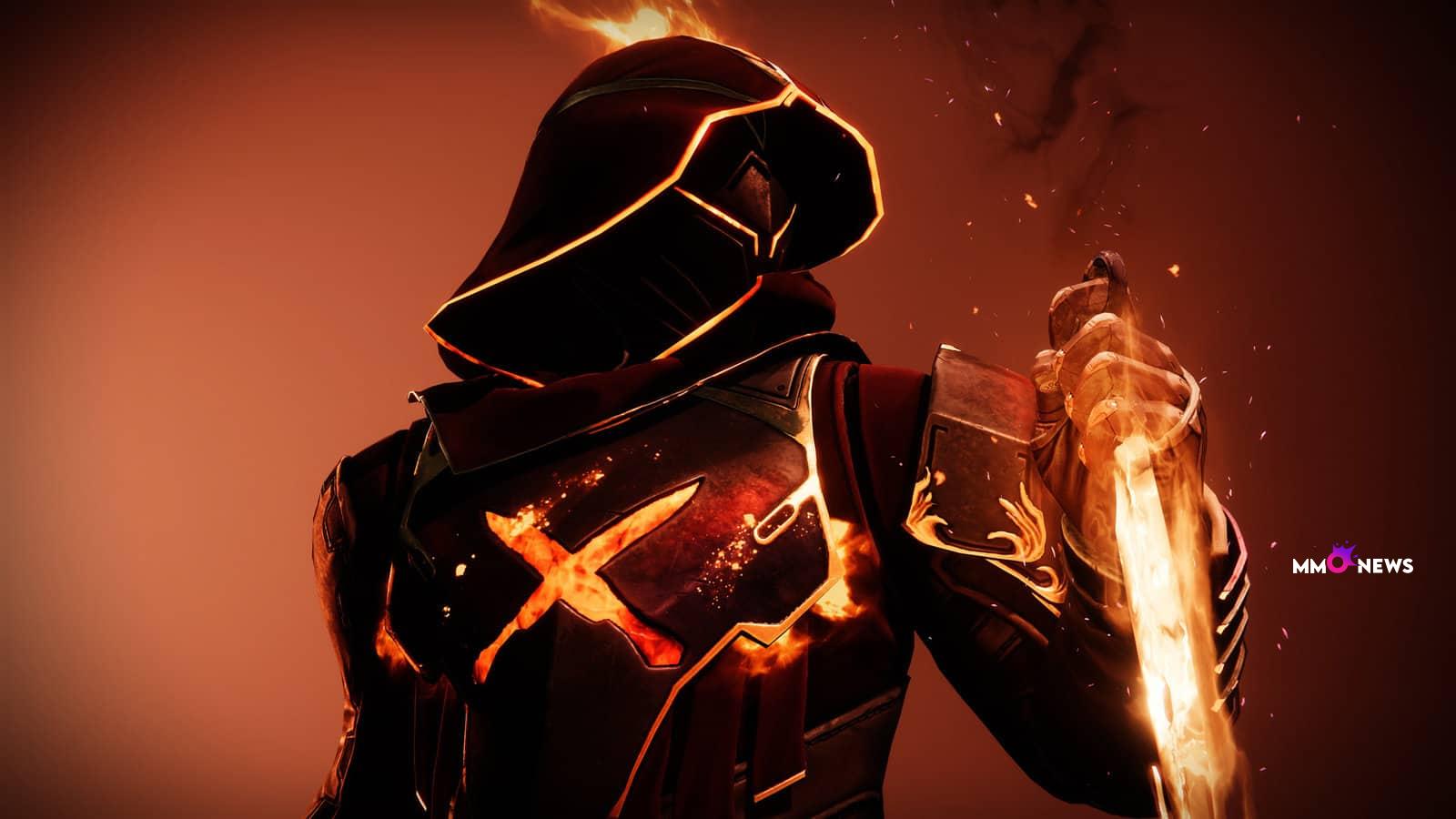 Build Objective: The Solar Hunter build, known as the Radiant Assassin, thrives in solo content. Its primary goal is to attain limitless survivability through invisibility and unleash an endless stream of throwing knives.
Exotic Gear: Assassin's Cowl is the linchpin of this build, bestowing invisibility health and shield restoration upon powered melee final blows.
Aspects: Knock 'em Down is essential, with the other Aspect tailored to your preference.
Fragments: Ensure Ember of Torches is part of your build, with additional fragments like Ember of Mercy, Ember of Torches, Ember of Empyrean, Ember of Singeing, and Ember of Searing at your disposal.
Abilities: Key abilities include Gambler's Dodge, Blade Barrage, Healing Grenade, and Knife Trick.
Stats: Prioritize high Mobility, Resilience, and Discipline for maximum Gambler's Dodge uptime and heightened damage resistance.
Mods: Fine-tune your mod setup with these options:
Helmet: Hands-On, Harmonic Siphon, Powerful Friends.
Arms: x2 Heavy Handed, Focusing Strike.
Chest: Concussive Dampener and resistance mods matching enemy damage types.
Legs: Surge mods match your weapons.
Cloak: Time Dilation, x2 Outreach.
Gameplay: The Radiant Assassin's gameplay loop centers on the core of Assassin's Cowl. Your objective is to chain Knife Trick kills to maintain maximum invisibility uptime and gain substantial healing. If you miss your throwing knives, Gambler's Dodge can provide an extra melee charge.
To ensure you consistently secure final blows with your knives, soften your target with your weapon if necessary and finish them off with your blade. Consistently landing kills with your knives generates Orbs of Power for both yourself and your team.
Hunter Strand – The Suspending Dive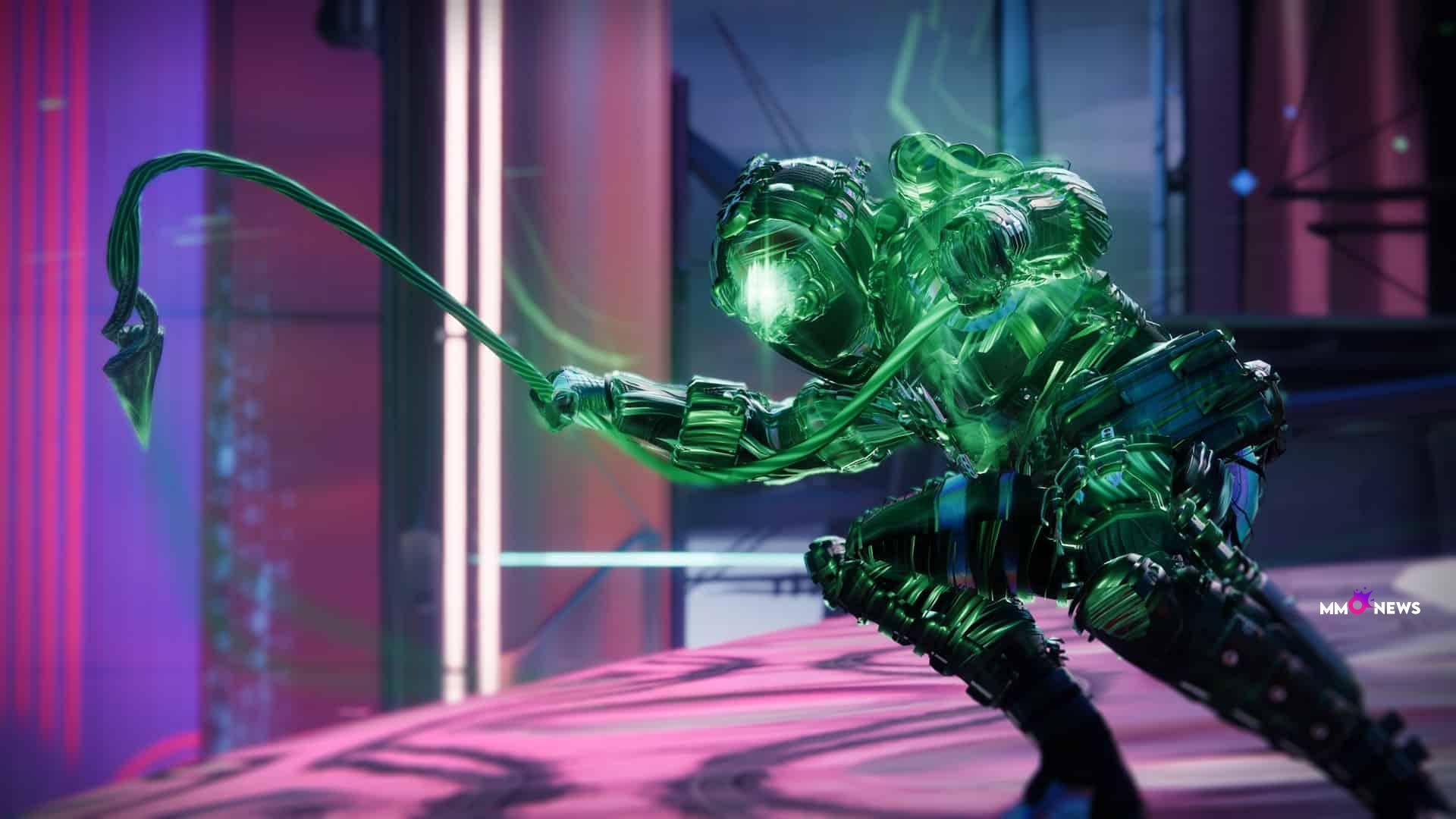 Build Objective: The Hunter Strand build dubbed the Suspending Dive, is expertly crafted for Grandmaster-level content. Its primary purpose is to exploit the Strand keywords, particularly "Suspend," to exert effective control over groups of enemies.
Exotic Gear: The Sixth Coyote is an absolute necessity for this build, granting you a second dodge charge.
Aspects: Widow's Silk and Ensnaring Slam are indispensable Aspects of this setup.
Fragments: Contemplate Thread of Continuity, Thread of Generation, Thread of Warding, and select an additional Fragment to align with your playstyle.
Abilities: Employ Shackle Grenade and Threaded Spike, selecting between Marksman's Dodge and Gambler's Dodge according to your preference.
Stats: Prioritize maximum Resilience, Discipline, and Mobility. Allocate any remaining points to Recovery to enhance your survivability.
Mods: Tailor your mod loadout with these selections:
Helmet: Harmonic Siphon, Heavy Ammo Finder, Heavy Ammo Scout.
Arms: x2 Grenade Kickstart.
Chest: Charged Up and opt for resistance mods matching enemy damage types.
Legs: Surge mods match your weapons.
Cloak: Time Dilation, 2x Bomber.
Gameplay: The Suspending Dive Best Hunter Build Destiny 2 hinges on maintaining a seamless rotation of your Grenade and Dodge cooldowns to perpetually possess a means of Suspending targets. Capitalize on Armor Charge stacks in conjunction with Grenade Kickstart and Thread of Generation to ensure a rapid Shackle Grenade cooldown.
Orbs of Power play a pivotal role in this build, providing you with Woven Mail, bestowing a 58% damage resistance against all assailants. This build enables you to control hordes of weaker foes or consistently Suspend sturdier adversaries, such as Champions in Nightfalls. With four distinct methods of Suspending targets, you wield remarkable adaptability in your abilities. Keep a close eye on your cooldowns and maximize the duration of Suspend for a seamless cooldown rotation.
Stasis Hunter Build – The Touch of Duskfield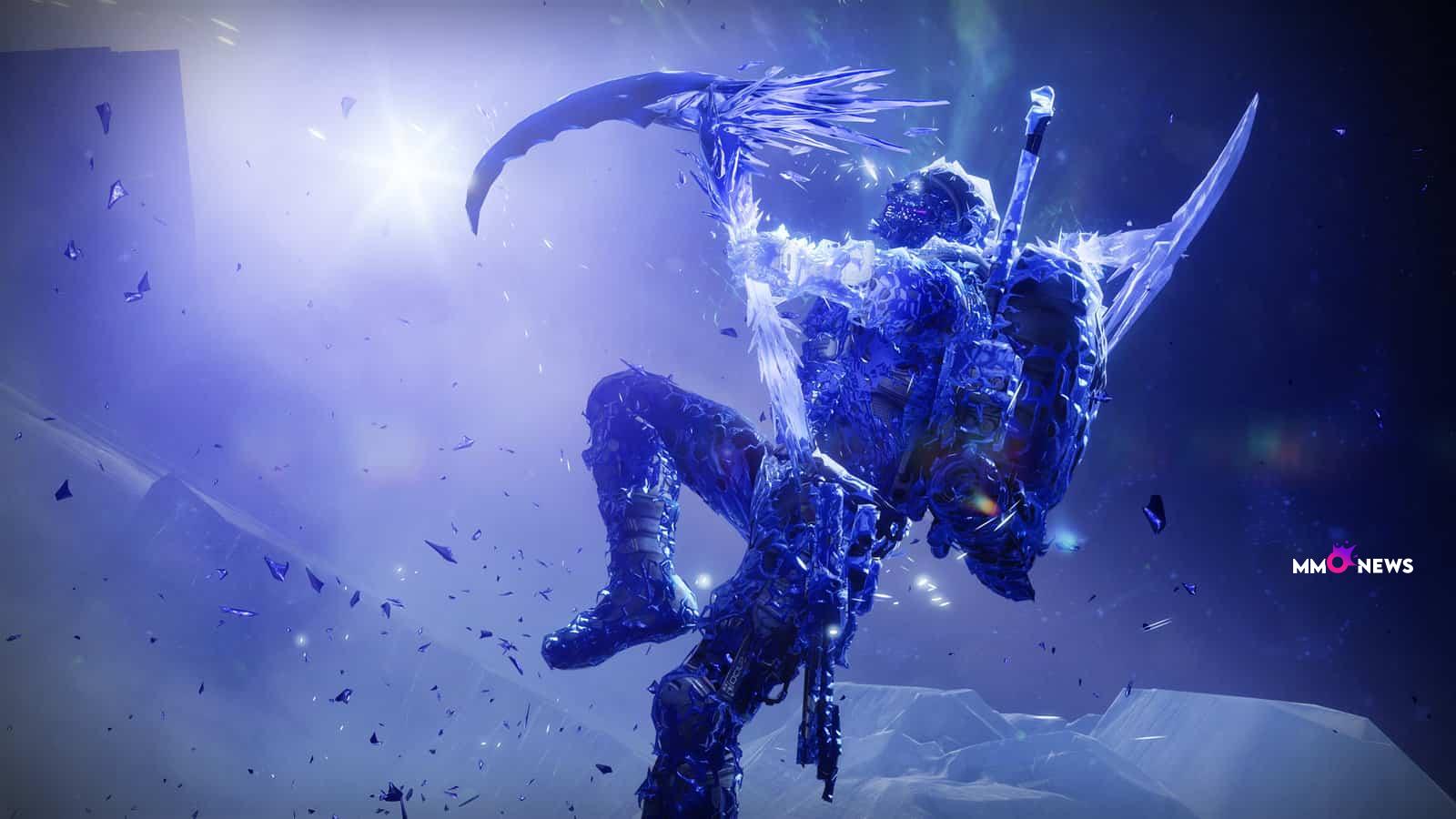 Build Objective: The Stasis Hunter build, known as the Touch of Duskfield, is meticulously crafted for Grandmaster-level challenges. Its primary aim is to maintain lockdown on areas and safeguard your Fireteam with an uninterrupted stream of Duskfield Grenades.
Exotic Gear: The crux of this build is Renewal Grasps, an Exotic Hunter arm armor piece. Its Exotic perk significantly amplifies the effect radius of your Duskfield grenades and offers damage reduction to allies ensnared within the Duskfield.
Aspects: Prioritize Touch of Winter and Grim Harvest as your primary Aspects.
Fragments: Consider Whisper of Torment, Whisper of Conduction, Whisper of Rime, Whisper of Chains, and Whisper of Shards to elevate your survivability and Duskfield Grenade availability.
Abilities: Give prominence to Duskfield Grenades and Gambler's Dodge to maximize your freezing potential.
Stats: Target maximum Discipline and Resilience, with high Mobility providing added benefits.
Mods: Fine-tune your mod loadout with the following preferences:
Helmet: Harmonic Siphon, Heavy Ammo Finder, Heavy Ammo Scout.
Arms: x2 Grenade Kickstart.
Chest: Charged Up and opt for resistance mods corresponding to enemy damage types.
Legs: Stacks on Stacks and 2x Innervation.
Cloak: 2x Bomber and Time Dilation.
Gameplay Tips of this Best Hunter Build Destiny 2
The Renewal Grasp build offers adaptability in its gameplay loop, accommodating your style and needs while maintaining consistent core objectives.
Whisper of Shards assumes a pivotal role, granting Grenade energy upon shattering a Stasis crystal. You can efficiently generate crystals using Headstone weapons or Touch of Winter Grenades. The key is to obliterate every Stasis crystal you encounter to ensure a continual flow of Duskfield Grenades.
Whisper of Chains augments your damage resistance in proximity to a Stasis crystal, so timing the destruction of crystals is critical. You should break Stasis crystals when you've maximized their benefits, as they not only bolster damage resistance but also deliver substantial area-of-effect damage.
The primary goal is to detain groups of adversaries, diminish their offensive capabilities, and perpetually deploy Duskfield Grenades to safeguard yourself and your Fireteam, regardless of the challenge's intensity.
With these five elite Hunter builds in Destiny 2, you'll confidently tackle various PvE and Grandmaster-level trials. Each build presents distinctive playstyles and strategies, enabling you to adapt to diverse scenarios and thrive in the dynamic realm of Destiny 2.
Now, you might be pondering, "Just how many Hunter builds does Destiny 2 offer right now?" Let's explore the plethora of Hunter builds available as of Season 19 in Destiny 2.
How Many Hunter Builds Does Destiny 2 Currently Feature?
Destiny 2 boasts an array of Hunter builds to suit myriad playstyles and missions. These builds often revolve around distinct subclasses, Exotic armor pieces, and mod combinations. While we've highlighted the top five Hunter builds in this guide, it's essential to recognize that the Destiny 2 community remains in a perpetual state of experimentation and discovery, constantly unearthing new and potent builds.
The sheer number of viable Hunter builds is impressively extensive, with players crafting custom setups to match their preferences and overcome the specific challenges they encounter. Whether you favor a stealthy, precision-centric approach, seek high-damage output, or aim to control crowds, there's bound to be a Hunter build tailored to your desired style.
As Destiny 2 undergoes updates and balance tweaks, fresh builds may emerge, and existing builds may evolve to retain their effectiveness. To stay abreast of the latest Hunter builds and strategies, it's highly advisable to engage with Destiny 2 community resources, forums, and content creators who regularly share their insights and discoveries.
In conclusion Destiny 2 Best Hunter Builds Guide
Destiny 2 showcases a diverse array of Hunter builds, each offering its unique strengths and strategies. Embracing experimentation and adaptability is key to discovering the Hunter build that perfectly aligns with your playstyle and empowers you to conquer the challenges presented by the Destiny 2 universe. Whether you're an experienced Guardian or a newcomer, exploring different Hunter builds can deepen your enjoyment of the Destiny 2 experience.
Remember to keep a watchful eye on the ever-evolving Destiny 2 meta and community dialogues to remain informed about the latest Hunter builds and tactics. With the right build and tactics at your disposal, you can ascend to greatness as a Hunter in Destiny 2 and etch your name into the annals of its history. Good fortune, Guardian!