Destiny 2 enthusiasts experienced a sudden storm of surprise when the "Ammit Glitch" or the "Destiny 2 Weapon Glitch" unexpectedly caused chaos in the game's Legendary and Exotic weapon crafting system. This glitch, described by many as nothing short of game-breaking, has sent shockwaves through the Destiny 2 community. Guardians are now wielding weapons capable of instantly one-shotting opponents in PvP and decimating the game's toughest bosses in PvE encounters. Bungie, the developer of Destiny 2, currently races against the clock to resolve the situation. However, until they deploy a fix, they have granted players the freedom to exploit this newfound power.
Something About Destiny 2 Crafting Glitch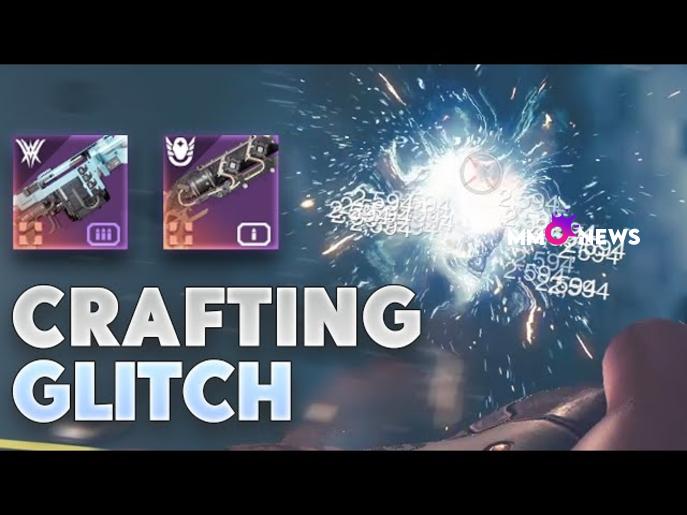 This astonishing exploit first came to light on September 15th when an eagle-eyed gamer stumbled upon a video clip showcasing the glitch on the Chinese video-sharing platform Billibili. Shortly after, the glitch gained widespread attention when YouTube content creator Cheese Forever shared it with the Destiny 2 community. In no time at all, players were eager to try their hand at replicating the glitch and experimenting with an array of different weapons to exploit its full potential.
Bungie, not one to be caught off guard for long, became aware of this game-altering exploit within hours of its emergence. The developer swiftly issued a statement confirming their awareness of the issue and began investigating a permanent solution that would eventually "reset" the affected weapons. However, rather unexpectedly, Bungie opted to give players a temporary green light to employ these overpowered weapons as they saw fit, mirroring a previous incident known as "Laser Tag Weekend."
For those who cherish fond memories, "Laser Tag Weekend" takes us back to December 2017. During this time, the Prometheus Lens, an Exotic trace rifle introduced in the Curse of Osiris expansion, received an unintentional buff to devastating levels. During this uproarious weekend event, players reveled in the chaos as they used the weapon to obliterate opponents in the Crucible. Bungie decided to leave the trace rifle in its overpowered state for the entire weekend, permitting players to revel in their newfound dominance before ultimately nerfing the weapon once the weekend festivities concluded.
Little more information
With the recent Destiny 2 Crafting Glitch, a rollback to rectify the situation is practically inevitable, either when the weekend concludes or sooner if further game-breaking issues arise. However, players are now left pondering how Bungie intends to address those who abstained from exploiting the glitch. It remains uncertain whether Bungie will simply remove weapons with inappropriate archetypes or intrinsic perks or if they'll adopt a more comprehensive approach. This ambiguity raises concerns among players about the potential nullification of their progress in activities or raid completions. The severity of the rollback is shrouded in uncertainty at this juncture.
Mechanics of the Weapon Glitch in Destiny 2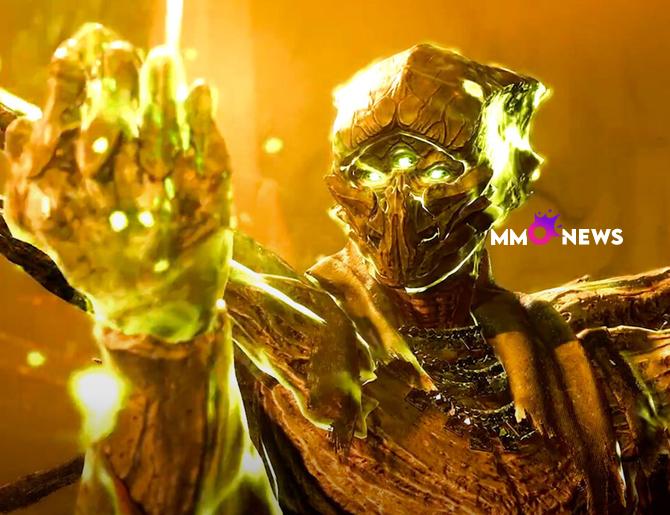 To delve into the mechanics of this glitch, players need to access the weapon crafting screen at The Enclave. Here, a peculiar sequence of actions triggers the exploit: hover over a weapon of choice, then immediately switch to another weapon. Astonishingly, the intrinsic perk or archetype from the first weapon becomes magically applied to the second weapon.
In a vivid demonstration provided by Destiny Bulletin, a player hovers over the Osteo Striga Exotic weapon at The Enclave and promptly switches to the Legendary IKELOS submachine gun, selecting it. Remarkably, the Osteo Striga's Exotic Intrinsic perk remains available for selection, allowing the player to apply Osteo's perk to the IKELOS submachine gun.
The ingenuity of Destiny 2 players, however, knows no bounds, and many have taken this glitch to extraordinary heights by combining disparate weapon archetypes. This creative streak has resulted in some truly bizarre combinations, such as bows firing explosive grenade launcher shots or trace rifles emitting shotgun-like beams. These game-breaking combinations have thrown both the PvP and PvE aspects of Destiny 2 into turmoil, turning once-challenging encounters into trivial affairs.
For those tempted to try out these extraordinary weapon combinations, this weekend provides the ideal opportunity to unleash your creativity and dominate foes. Nevertheless, it's essential to bear in mind that, come Monday, your newfound power and creations will likely be nothing more than a fleeting memory.
In Conclusion
The Destiny 2 Crafting Glitch, often referred to as the Ammit Glitch or Destiny 2 Weapon Glitch, has thrust the Destiny 2 community into a maelstrom of chaos and creativity. This unforeseen exploit grants players the power to combine intrinsic perks and archetypes from different weapons, creating unprecedented and often outrageous combinations. While Bungie is diligently working on a solution that will reset these aberrant weapons, they've temporarily granted players the freedom to indulge in this newfound power.
The parallels drawn to the infamous "Laser Tag Weekend" in 2017 showcase Bungie's willingness to embrace player creativity and chaos, at least temporarily. However, the looming question remains: how will Bungie address the repercussions of this glitch for players who chose not to partake in the mayhem? The extent of the rollback and its potential impact on player progression remains uncertain.
In the meantime, Destiny 2 players are reveling in their newfound power, experimenting with bizarre weapon combinations that defy the game's intended mechanics. From bows firing explosive grenades to trace rifles behaving like shotguns, the Destiny 2 landscape has been forever altered. This glitch, while disruptive, has injected a sense of excitement and unpredictability into the game, challenging players to adapt to rapidly changing circumstances.
As the Destiny 2 community eagerly awaits Bungie's resolution to this unprecedented glitch, one thing is certain: the legacy of the Ammit Glitch will linger, serving as a testament to the creativity and resilience of Destiny 2's dedicated player base.