Prepare to embark on an epic journey into the mysterious depths of Aberrus, a realm shrouded in shadows and challenges. Your raid's triumphant conquest hinges on selecting the perfect tank for the job. In our extensive and exclusive Aberrus Tank Tier List, we'll dissect the intricacies of each tank specialization, empowering you to make the ultimate choice for your raiding team. Get ready to plunge into the enigmatic world of Aberrus and unveil the undisputed champion of tanks!
A Crucial Reminder
Before we dive into the rankings, remember that a tank's position on this tier list is just one piece of the puzzle. Raid composition and the expertise of your players play pivotal roles in your decision-making process. In most scenarios, selecting a highly skilled player who is comfortable with their chosen tank specialization takes precedence over adhering strictly to tier rankings. Some raid encounters may necessitate specific tank choices, such as those demanding Mystic Touch, Chaos Brand, or Death Grip.
The Complete Aberrus Tank Tier List
When it comes to defensive might, all tank specializations stand on relatively even ground. Defensively, every tank proves 100% viable. The primary distinctions emerge in terms of damage output, utility, and the unique buffs they bestow upon the raid. While certain tank choices might shine brighter on specific battlefields, any option can contribute effectively to the raid's grand mission.
Protection Paladin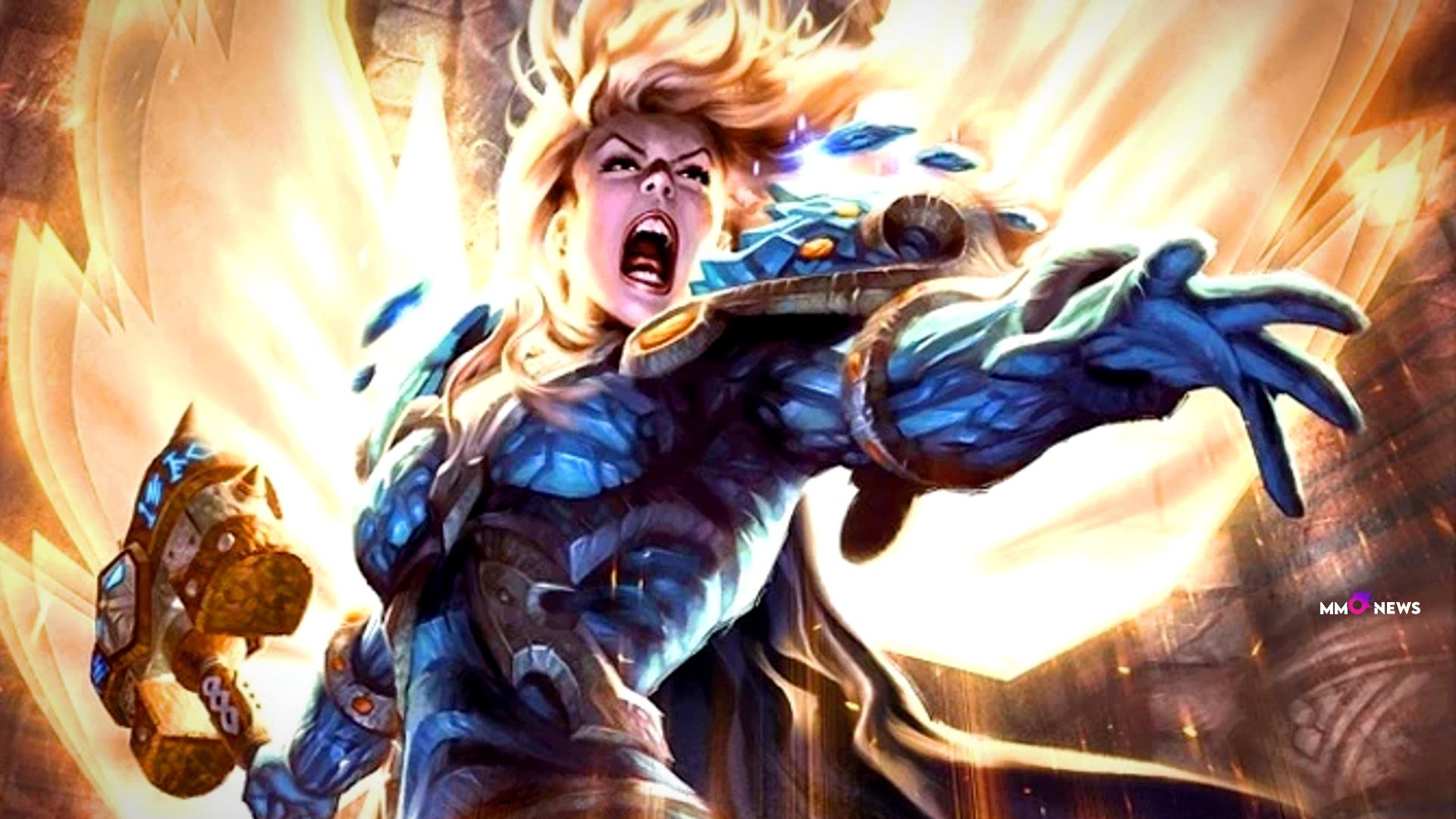 Last update: Protection Paladins have witnessed their relative strength dwindle as the tier has progressed, no longer reigning supreme in the damage department. However, this reset grants Protection Paladins an 8% boost to their ability damage, potentially reinvigorating their standing. As of now, they stand shoulder to shoulder with their A-Tier tank peers.
Segmented Ranking
Damage: A-Tier
Utility: A-Tier
Protection Paladins bring a wealth of invaluable raid tools, including Auras and External Cooldowns. Their adaptability shines, allowing them to toggle between defensive and offensive stances with ease. While their DPS no longer tops the charts, they remain a steadfast choice for External cooldowns like Blessing of Protection and Blessing of Spellwarding—essential for mitigating various raid mechanics.
What does Protection Paladin bring?
Auras: Devotion Aura/Retribution Aura – Crucial for any competitive Mythic raid group.
Immunity: Divine Shield – Grants complete immunity to all damage types. Enhanced with Final Stand, it becomes an AoE taunt—a game-changer on specific encounters.
External Cooldowns: Blessing of Spellwarding – Provides magic damage immunity, an invaluable asset in select boss battles.
Blood Death Knight in Aberrus Tank Tier List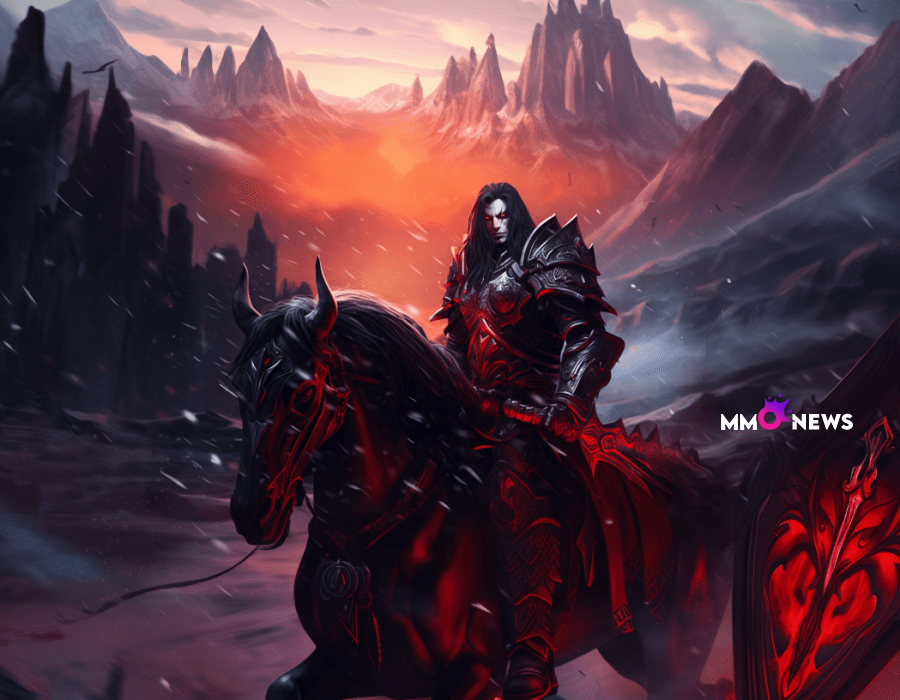 Last update: Blood Death Knights receive a 10% damage aura buff in this update, narrowing the gap between them and other tanks, solidifying their place in the A-Tier.
Segmented Ranking
Damage: B-Tier
Utility: S-Tier
Blood Death Knights wield unparalleled control over their survival, courtesy of abilities like Death Strike. They can reel in adversaries with Death Grip and shield the raid with Anti-Magic Zone. Although their damage output may lag behind, their ability to corral enemies, exemplified on encounters like Zskarn, is an irreplaceable asset.
What does Blood Death Knight bring?
Raid Cooldown: Anti-Magic Zone – Absorbs 20% of magic damage taken, up to 150% of the DK's health.
Debuff: Insidious Chill – Slows the auto-attack speed of bosses, reducing overall raid damage.
Enemy Displacement: Death Grip/Abomination Limb – Vital for maneuvering Golems on Zskarn and handling adds on Scalecommander Sarkareth.
Debuff Negation: Anti-Magic Shell – Can negate specific debuffs and attacks, making Blood DK a versatile choice.
Knockback/Pushback Negation: Death's Advance – Immunity to being moved by knockbacks or pushbacks.
Brewmaster Monk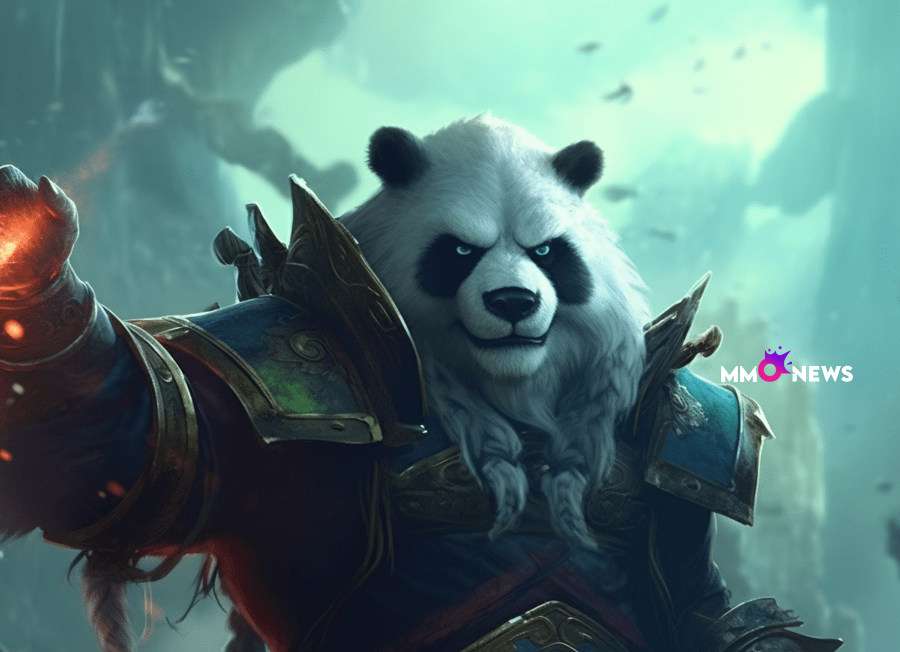 Last update: Brewmaster Monks face a minor nerf to their AoE damage in this reset, but its impact on raid settings remains limited.
Segmented Ranking
Damage: S-Tier
Utility: B-Tier
Brewmaster Monks deliver robust damage output, mitigate damage via Stagger, and deploy potent but infrequent defensive cooldowns. While their rotation might appear intricate, passive talents like Press the Advantage simplify gameplay. Mystic Touch serves as a compelling reason to consider Brewmaster, benefiting the entire raid.
What does Brewmaster Monk bring?
Debuff: Mystic Touch – Boosts physical damage dealt to the target by 5%.
Buff: Generous Pour – Reduces AoE damage taken by players within a 10-yard radius.
Buff: Close to Heart – Enhances healing received by players within 10 yards.
Speed Taunt: Hasty Provocation – Forces bosses to move faster when taunted.
Defensive Cooldown: Diffuse Magic – Potent magic damage reduction with the added bonus of dispelling magic debuffs.
AoE Taunt: Summon Black Ox Statue – Enables the simultaneous taunting of multiple enemies.
Protection Warrior in Aberrus Tank Tier List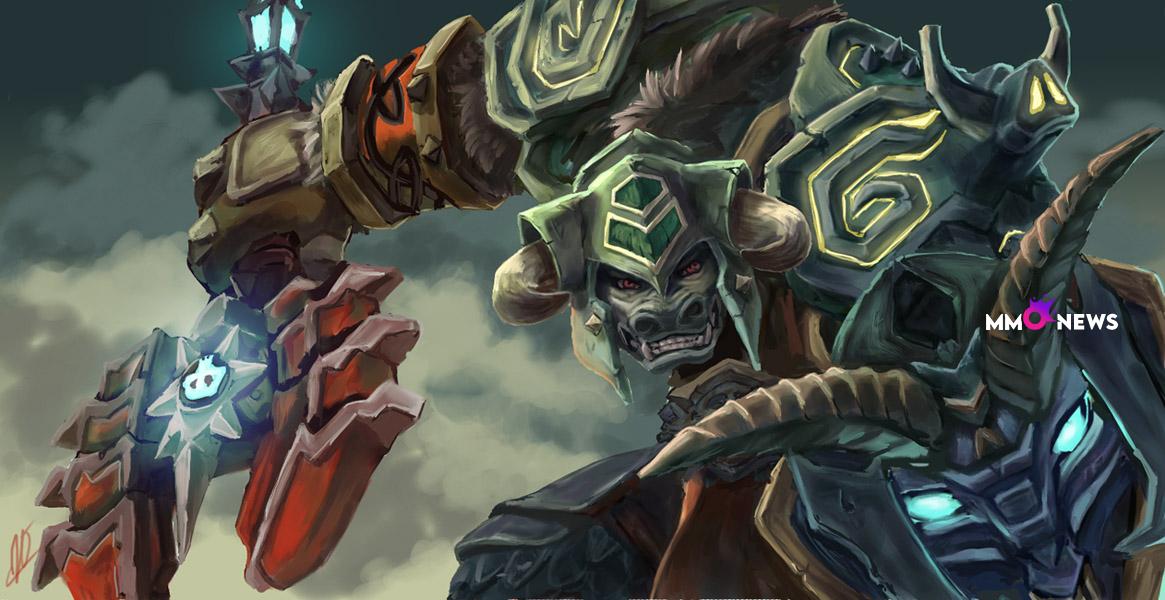 Last update: Protection Warriors receive a range of buffs, enhancing both their defensiveness and damage output.
Segmented Ranking
Damage: B-Tier
Utility: S-Tier
Protection Warriors bring a mandatory raid buff in the form of Battle Shout and boast one of the most formidable non-healer raid cooldowns—Rallying Cry. While their damage might not reach previous zeniths, they compensate with a repertoire of defensive tools.
What does Protection Warrior bring?
Buff: Battle Shout – An indispensable raid buff for physical damage dealers.
Raid Cooldown: Rallying Cry – One of the most robust defensive cooldowns available.
AoE Silence/Taunt: Disrupting Shout – An AoE silence and taunt, invaluable in specific encounters.
Vengeance Demon Hunter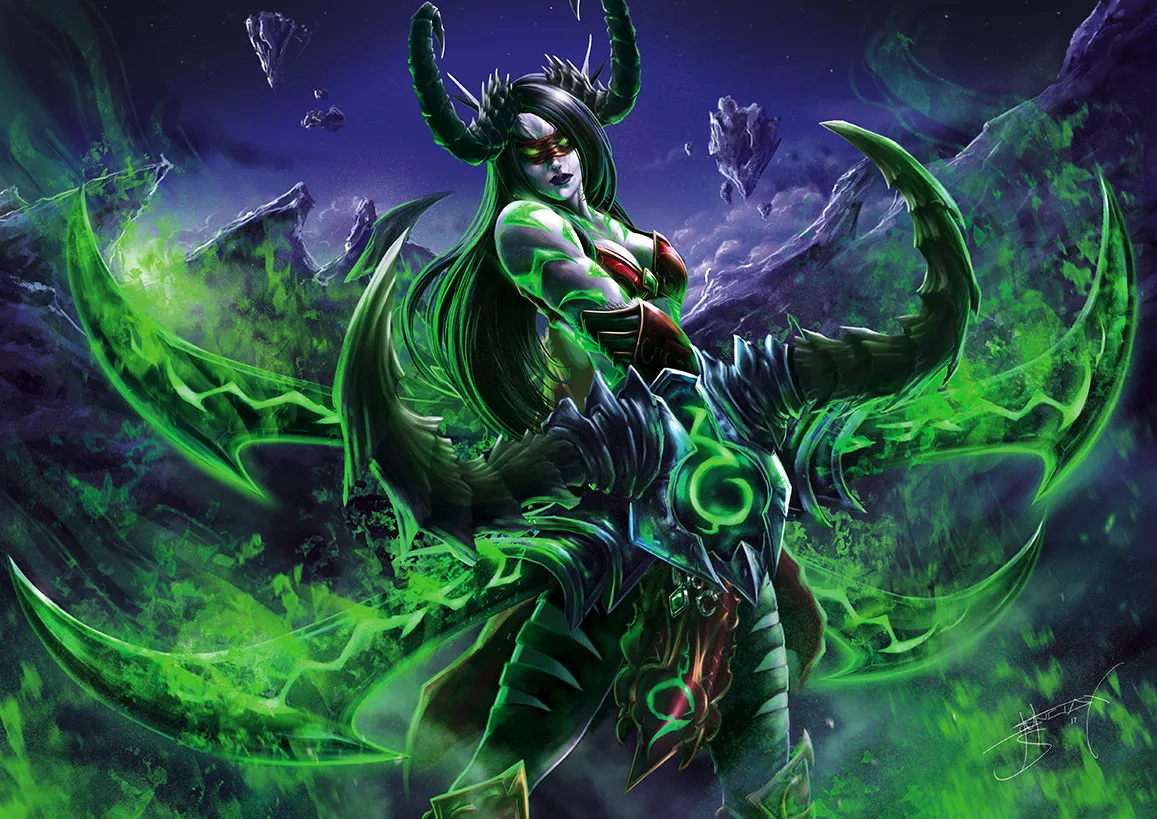 Last update: Vengeance Demon Hunters ascend to the A-Tier thanks to their high damage output and tier set enhancements.
Segmented Ranking
Damage: S-Tier
Utility: B-Tier
Vengeance Demon Hunters are well-rounded tanks, boasting significant damage output and improved defensive capabilities from their tier set bonuses. While their utility might not shine as brightly in this raid due to the strength of Havoc as a melee DPS option, Chaos Brand remains a valuable asset for any raid group.
What does Vengeance Demon Hunter bring?
Debuff: Chaos Brand – Bestows a 5% bonus to magic damage, benefiting both physical and magical damage dealers.
Raid Cooldown: Darkness – Thrives in tightly packed raid scenarios.
AoE Silence: Sigil of Silence – An AoE silence from a distance, useful in specific encounters.
Guardian Druid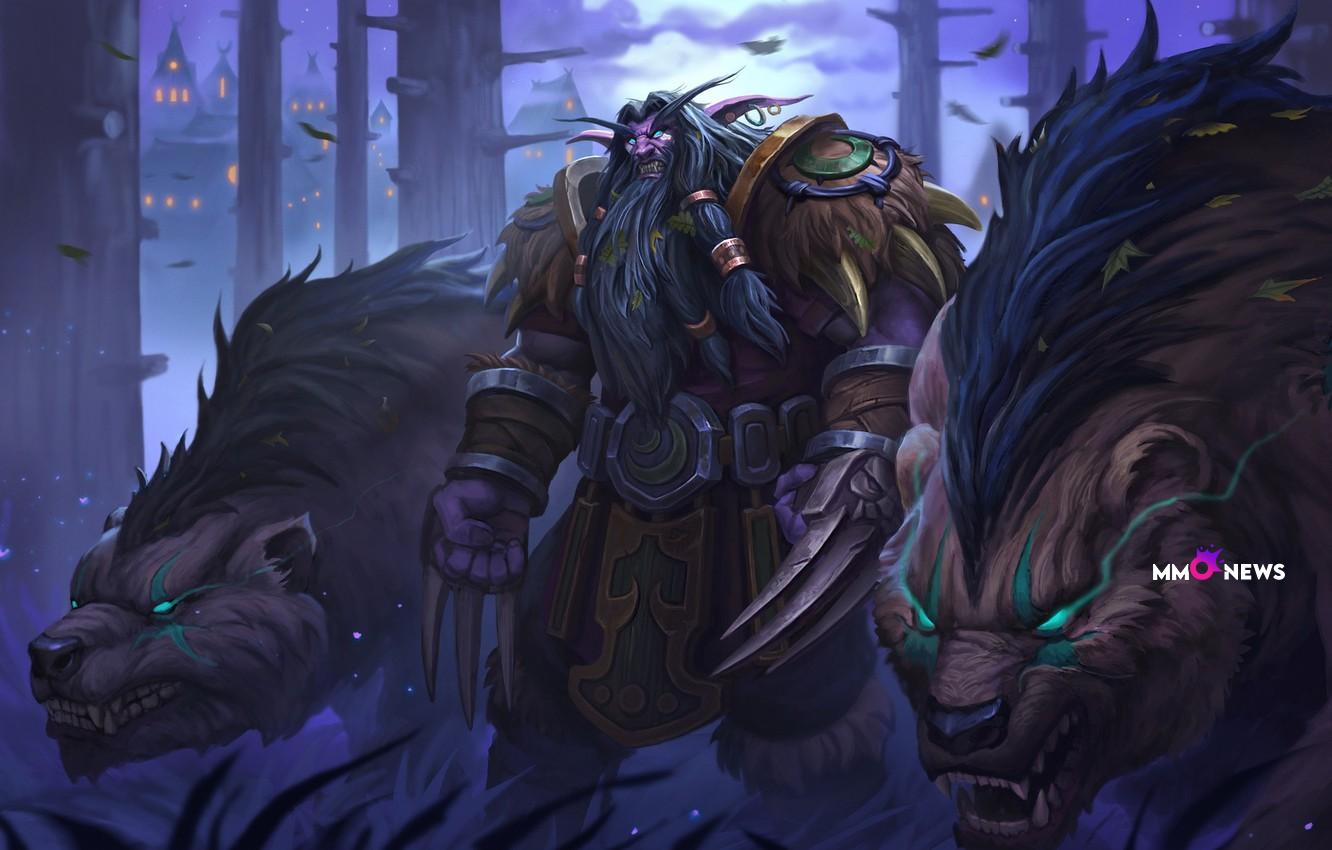 Last update: Guardian Druids undergo adjustments due to their exceptional performance in Mythic+ dungeons.
Segmented Ranking
Damage: S-Tier
Utility: B-Tier
Guardian Druids excel in Mythic+ dungeons and maintain robust single-target damage in raid environments. While they may lack game-breaking utility, they infuse versatility into the raid via raid buffs and options for manipulating enemies.
What does Guardian Druid bring?
Buff: Mark of the Wild – Augments Versatility for all players.
AoE Movement Speed: Stampeding Roar – Accelerates set-piece raid movements.
Healer Support: Innervate – Eases healer mana management.
Enemy Displacement: Ursol's Vortex – Exerts control over adds in specific encounters.
Conclusion of Aberrus Tank Tier List
In the mysterious abyss of Aberrus, your choice of tank stands as the linchpin of your raid's triumph. Each tank specialization possesses its unique strengths and weaknesses, and understanding their capabilities is paramount for overcoming the challenges that lie ahead. While this tier list provides invaluable insights, remember to factor in your raid composition and the proficiency of your players when making your ultimate decision.
Patch 10.1.7 might have introduced some changes, but the fate of your raid ultimately rests in your hands. Choose wisely, adapt to the encounters, and lead your team to glory in the shadowed crucible of Aberrus. Best of luck, and may your tank choice illuminate the path to raiding victory!